NTSA: You will now get licenses, logbooks through POSTA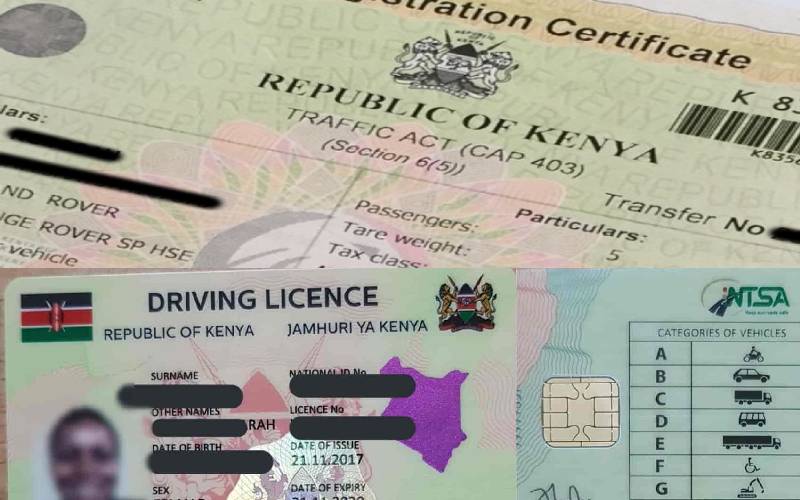 In a bid to bring services closer to the public, the National Transport and Safety Authority (NTSA) will from next year start distributing driving licenses and logbooks through the Postal Corporation of Kenya.
The agreement was signed this year by NTSA Director General George Njao and the Postal Corporation head Dan Kagwe.
The deal was not implemented immediately due to unavoidable circumstances.
The agency had some logistical issues including the process being incorporated in its self-service portal called TIMS. Posta too has its systems as such the two had to be aligned.
"Because of the logistical issues, we could not roll out immediately. Everything is almost in place and soon we will start rolling, the director in charge of motor vehicle registration and licensing Christopher Wanjau said.
Wanjau said the services will come with charges depending on the distance.
"It will depend on the distance. If you want to collect your license in Garissa the charges will definitely be high compared to someone in Nyandarua or Nakuru," he said.
With the deal, one will have to indicate where they want to collect their logbooks or driving licenses during the application process.
The authority said the use of postal services will play a key role in reducing human traffic at its main offices.
The safety authority has been on the spot over issues related to its services but it believes the deal will be a major boost to moving closer to mwananchi.
The DG said the authority is also moving towards the implementation of the same day service delivery directive by the president.
In 2019, the agency took its services to Huduma Centres across the country.
"This has decongested both our head and regional offices besides ensuring that clients receive quality services," said Njao.
He said the digital driving licenses are already being printed in Mombasa and distributed to the public within days.
According to him, the public will also be in a position to monitor and track the documents because they will be systems controlled.