Lawsuits slowing gains on tea sector reforms, says CS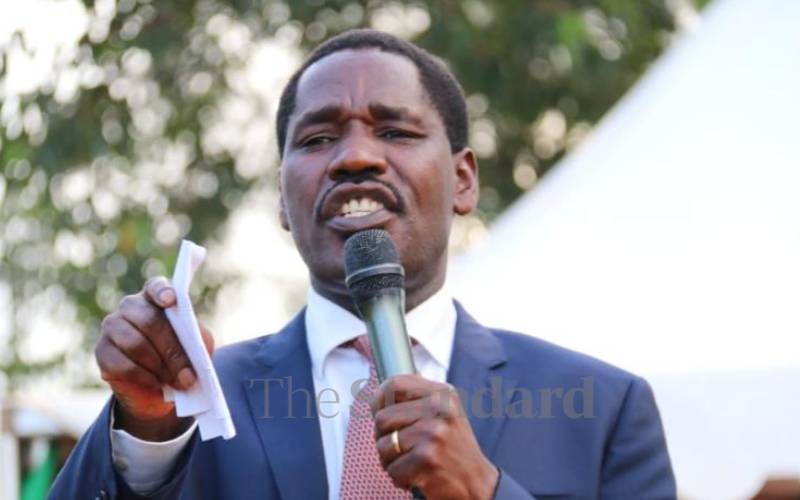 Legal suits lodged by the former Kenya Tea Development Authority (KTDA) directors are blocking the full implementation of the reforms in the small-scale holder tea sector, Agriculture CS Peter Munya has said.
Speaking at Gitwe village, Gatundu South Constituency during a thanksgiving ceremony for KTDA National Chairman David Ichoho, Munya said in the past six months, some of the reforms have been implemented ending the suffering the small scale growers had been going through for decades.
"The last bonus payment was low, but we project to have a hefty one come next year as the tea prices are getting better after we introduced the reserved price of not less than Sh243 per kilogramme at the auction," said Munya.
A forensic audit ordered at the KTDA headquarters and factories will help in identifying what has been happening over the years and which subsidiary companies are profitable and those making losses, he added.
"The Tea Board of Kenya (TBK) will be on the ground to inspect the weighing equipment at the buying centres which has been identified as an avenue of pilferage in the sector. There are people who are not registered tea farmers, yet they get a monthly payment and annual bonus," observed Munya.
KTDA Company Secretary Patrick Ngunjiri said there are more than nine suits lodged by the former factory officials designed to block the implementation of reforms.
"Most farmers are calling for the withdrawal of the suits to have the current directors concentrate on the recovery path," said Ngunjiri.
Kiru tea factory chairman Chege Kirundi recounted how he has suffered fighting for the reforms after the former KTDA board staged a coup against him.
"At Kiru, we have known peace since 2017 after my mission to seek for the review of the management contract saw a compromised team brought into the office in disregard of the rule of the law," said Kirundi.