Repair of Mtongwe ferry pontoon will start next month, says KFS boss Gowa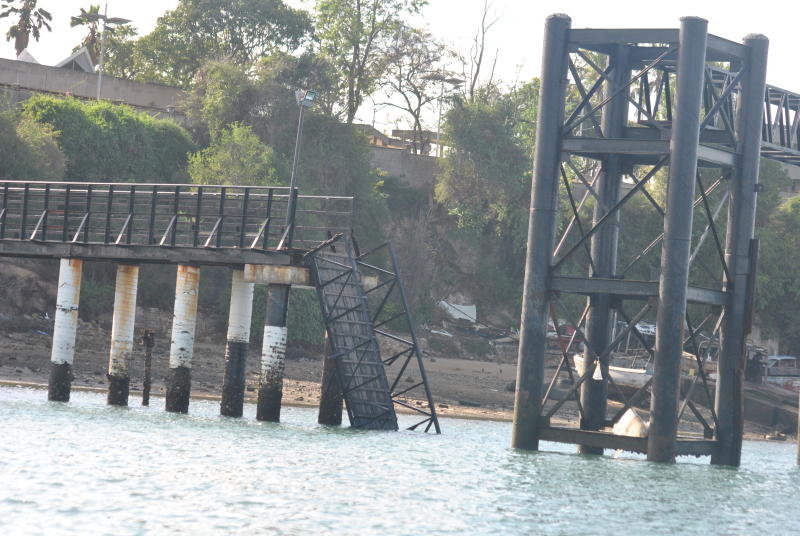 The repair works of the pontoon at the Mtongwe ferry channel in Mombasa will start next month, Kenya Ferry Services General Manager Bakari Gowa has said.
Ferry operations along the channel were suspended in 2017 after the pontoon was swept away by the Indian Ocean waves.
The Mtongwe channel was reopened in February 2017. It had been closed in 2012 after two dilapidated ferries were decommissioned.
Mr Gowa said the pontoon was carried away after two pillars that balanced it were swept away by the waters.
Speaking at a meeting with the National Assembly Public Investments Committee (PIC) on Friday, Gowa said the tendering process for the works would be done in two weeks.
"We are now at tendering stage for works to start on the pontoon's upgrade. It will take two weeks before actual work starts," he said.
Thousands of Mtongwe residents who work or school on Mombasa island use longer routes at the Likoni floating bridge or Likoni ferry channel to access the island.
The PIC, led by committee Chairman Abdulswamad Shariff Nassir toured Mtongwe ferry channel on Sunday and briefed on the progress of the works.
"It has been agonising for residents here who have to trek a long distance to access Mombasa town," Nassir said.