Court upholds DCI boss George Kinoti's four-month jail term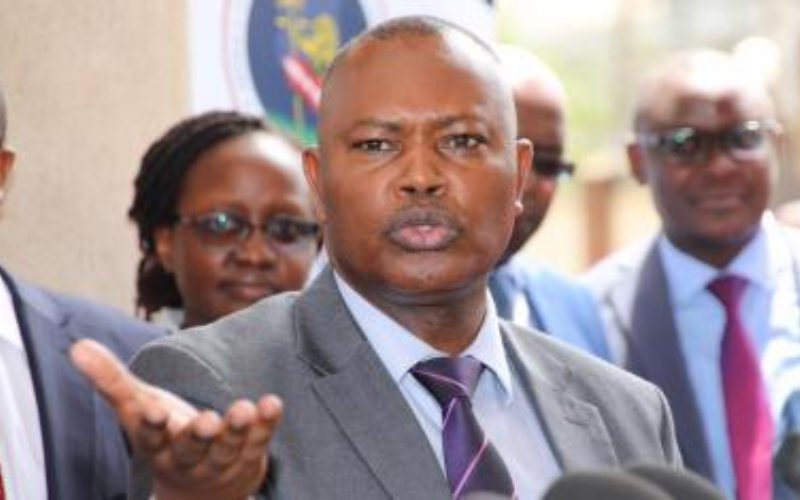 High Court has declined an application to suspend the four months jail term imposed on DCI boss George Kinoti.
In a virtual court session on Monday morning, Justice Anthony Mrima said that the previous orders subjecting the investigators boss to a four-month jail term should remain in force.
Kinoti, through Attorney General Paul Kihara, had applied for the jail order to be set aside, arguing the court had jailed the wrong person.
The Attorney General also said Kinoti is not the custodian of firearms. On the other hand, businessman Wanjigi has maintained that his firearms are in the custody of the DCI boss and not the firearm licensing board.
However, on Friday, Justice Mrima declined to set aside the order and set Monday [today] for the ruling.
The judge asked Kinoti to report to prison pending his ruling.
The order jailing Kinoti arose out of a contempt of court case filed against him by businessman Jimi Wanjigi.
In the application, Wanjigi accused Kinoti of failing to return firearms seized from his home in 2017 despite court orders.
In the ruling, Justice Mrima said that the DCI boss had chosen to remain defiant despite being directed to return the firearms to Mr Wanjigi.
"In other words, Mr Kinoti stayed put and waited to see what the court will do to him in the face of his outright defiance," the Judge said.
The Judge directed him to present himself to prison within seven days failure to which the Inspector General of Police should effect a warrant of arrest against him.
"In the further event the IG of Police fails to execute the warrant, the same shall remain valid and be executed anytime including when Kinoti leaves the office of the DCI," said Judge Mrima.