Date set for Swahili to be celebrated worldwide every year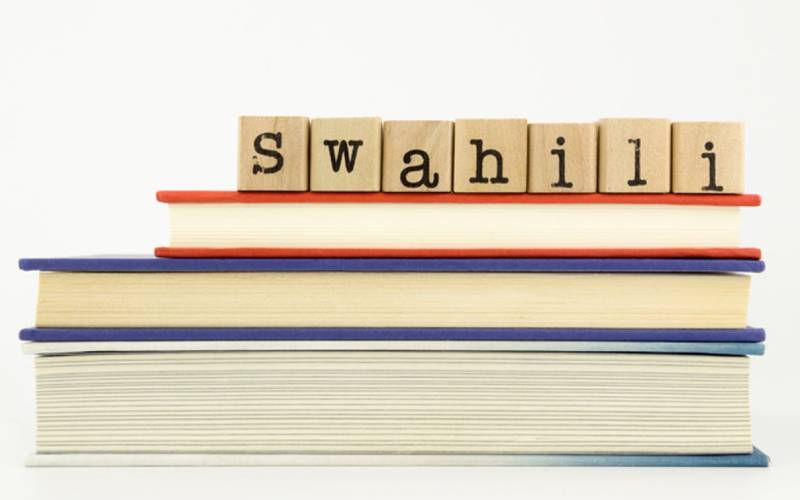 Swahili will be recognised globally once every year, starting July 7, 2022.
The language, which has its roots in East Africa, becomes the first dialect on the continent to get recognised by the United Nations Educational, Scientific and Cultural Organization (UNESCO).
UNESCO made the announcement on Tuesday, November 23, during its 41st Member States' Session held in Paris, France.
"The UN has set aside a day to fete Kiswahili. The language will be celebrated on July 7 every year. The decision has been passed by all members of UNESCO without any objection," the organisation said on Twitter on Tuesday.
The move has been welcomed by social media users and Swahili experts, who say it's high time the language received global acceptance.
South Africa, China, among other countries teach Swahili in schools. In Africa, citizens of at least 11 countries speak Swahili. These are Tanzania, Kenya, Uganda, Rwanda, Burundi, Mozambique, Somalia, Malawi, Zambia, DR Congo, and Comoros Islands.
Tanzania boasts of the highest number of Swahili speakers in the world, with 10 per cent of its population (5.9 million) using it as their native language. The dialect, however, has been adopted by all Tanzanians as the official communication language.
Prof. Kitula King'ei, a veteran lecturer who teaches Swahili at Kenyatta University, told The Standard that the language is the most popular and widespread dialect in Africa.
"Swahili has come of age. Countries such as Namibia, South Africa and Mozambie, which, originally, did not use the language for communication, have now adopted it, and are teaching it in schools," he said.
Prof. King'ei says this should serve as a wakeup call for Kenya to protect the language and bolster its use in schools and government-related functions.
"Sheng, which is a corrupted Swahili version, is not as popular as pure Swahili. Its (Sheng's) spread won't threaten the survival of pure Swahili," said Prof. King'ei.
The lecturer is optimistic that the global acceptance and adoption of Swahili would rival that of English or French someday.
Swahili, a language greatly influenced by Arabic, dates back to the 19th Century.
The word Swahili was borrowed from Arabic saw??il? – an adjectival word, meaning "of the coast".
The language dates from the contacts of Arabian traders with the inhabitants of the East Coast of Africa over many years.
Under Arab influence, Swahili originated as a lingua franca used by several closely related Bantu-speaking tribal groups.
In the early 19th Century, the spread of Swahili inland received great momentum from its use by Arab ivory traders and slave caravans. The language penetrated as far north as Uganda and as far west as Congo.
Swahili was later adopted by European colonialists, especially the Germans, who used it extensively as the language of administration in Tanganyika (now known as Tanzania), thus laying the foundation for its adoption as a national language of independent Tanzania.
In Kenya and Uganda, other local languages also received official encouragement during the colonial period, but the tendency in these countries was to emphasise the use of Swahili.