Former LSK boss Gichuhi and Weda lose parastatal jobs after barely one month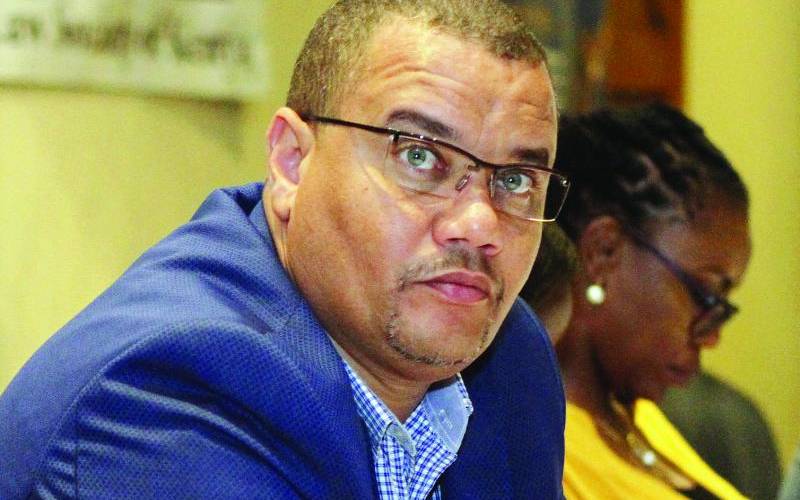 President Uhuru Kenyatta has revoked the appointment of former Law Society of Kenya President Allen Gichuhi and lawyer Ambrose Weda as parastatal chairmen barely a month into their jobs.
In the Kenya Gazette notice published on Friday, October 29, 2021, Gichuhi's appointment as chairperson of the Industrial Property Tribunal was reversed.
The same fate befell Weda, who had been named to chair the Competition Tribunal less than a month ago.
Both were initially to serve for a period of three years. It was not immediately clear why their appointments were revoked.
Kenya Ports Authority board member Delilah Ngala has been moved to the Kenya Fishing Industries Corporation where she will serve alongside Johnson Kazungu, Lumumba Oyua and Kanainza Daisy Nyongesa for three years.
Sara Bonaya, widow of former Foreign Affairs Minister Bonaya Godana, has been appointed chairperson of the Kenyatta International Convention Centre.
Jackson Kimuri was also appointed as a director of the National Housing Corporation while Ann Wetangula was named as a board member of the Sacco Societies Regulatory Authority.
Anne Owuor, Isaac Mbingi Okello, Marion Mutugi and Peter Mweleli were named to the Board of Trustees of the National Social Security Fund.
Peter Leitoro, Jane W. Njuguna, Joel K. Laigong, Peter 0. Wandera, and Jaswant Singh Rai were appointed to be members of the Kenya Forest Service, for a period of three years.
Vincent Marube, Silvana Kaparo, and Florence M. Hegarty join the Kenya Leather Development Council.