Live Blog: Mashujaa Day celebrations at Wangu'uru Stadium in Kirinyaga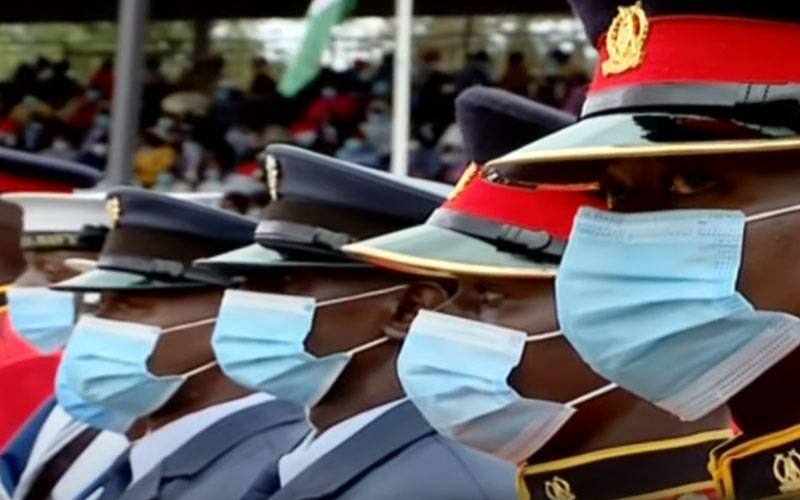 10:50am: ODM leader Raila Odinga arrives at Wang'uru Stadium. He is received by National Assembly Speaker Justin Muturi and ushered to the dais.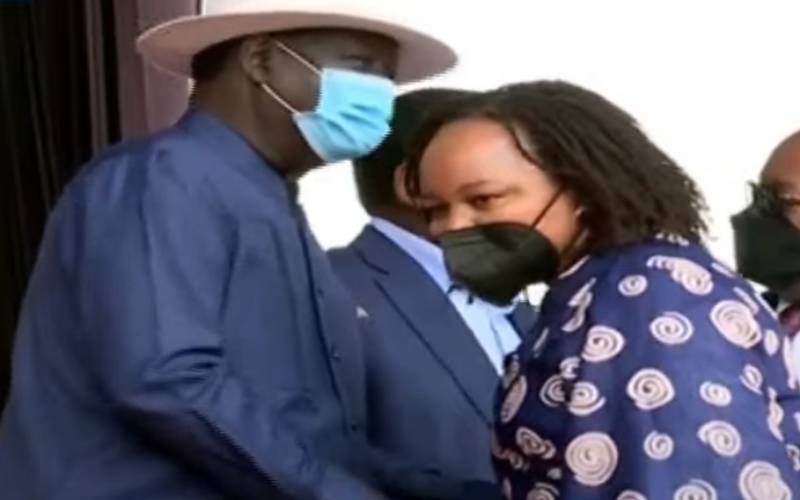 11:10am: Military parade lines up.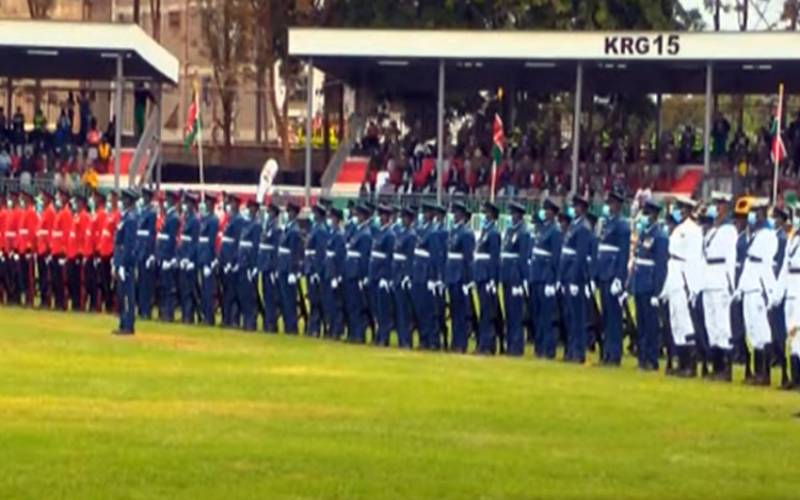 11:15am: Cabinet Secretaries arrive at the venue. Among those who arrived are: Fred Matiang'i (Interior), James Macharia (Transport), Eugene Wamalwa (Defence), Mutahi Kagwe (Health), Farida Karoney (Lands), Peter Munya (Agriculture) and Najib Balala (Tourism).
11:20am: Deputy President William Ruto and his wife Rachel Ruto arrive at the venue.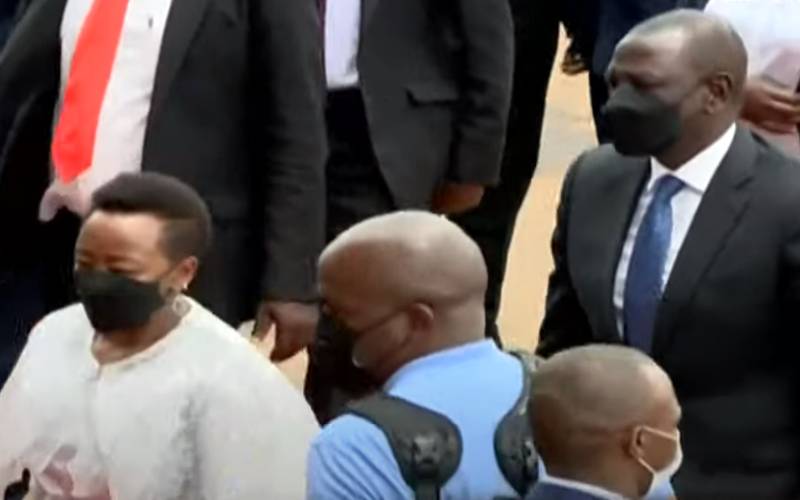 11:25am: Malawi's President Lazarus Chakwera, who is the chief guest, arrives at Wang'uru Stadium.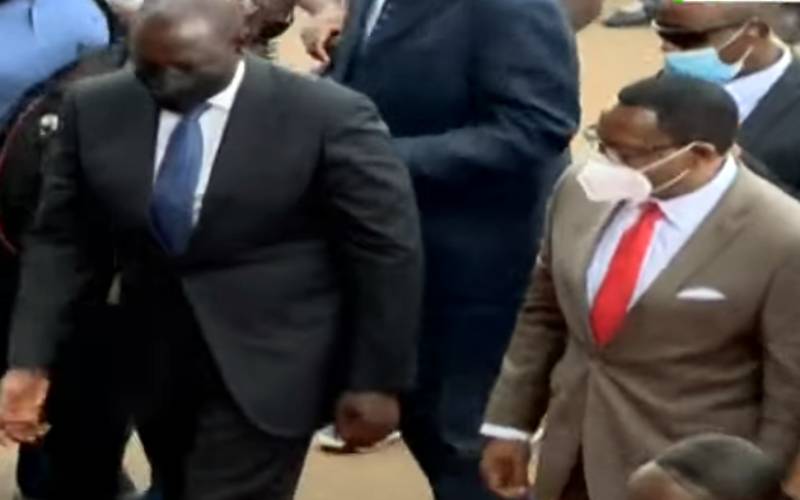 11:30am: First Lady Margaret Kenyatta arrives at Wang'uru Stadium.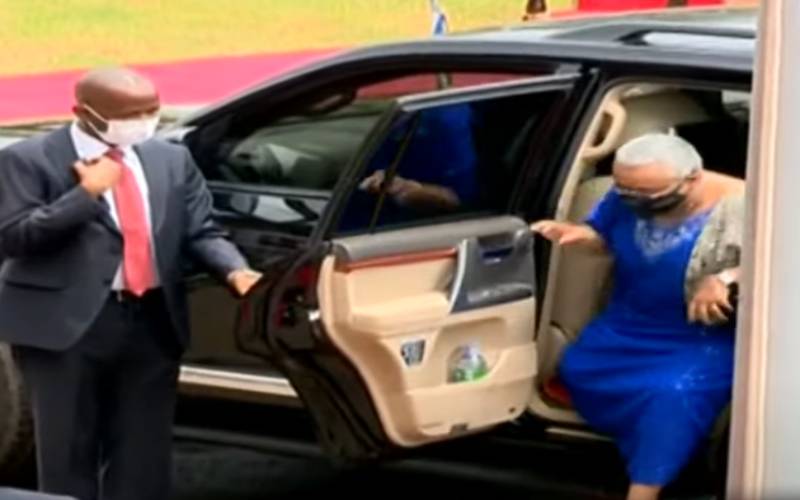 11:32am: President Uhuru Kenyatta arrives.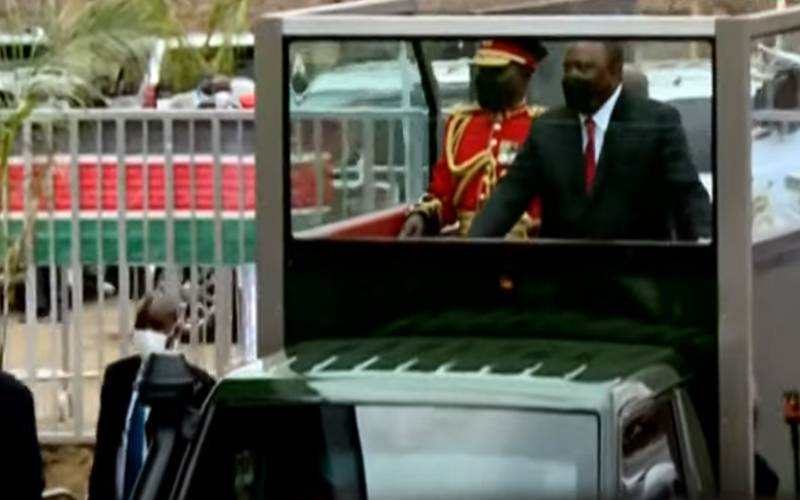 10:38am: President Kenyatta inspects the guard of honour.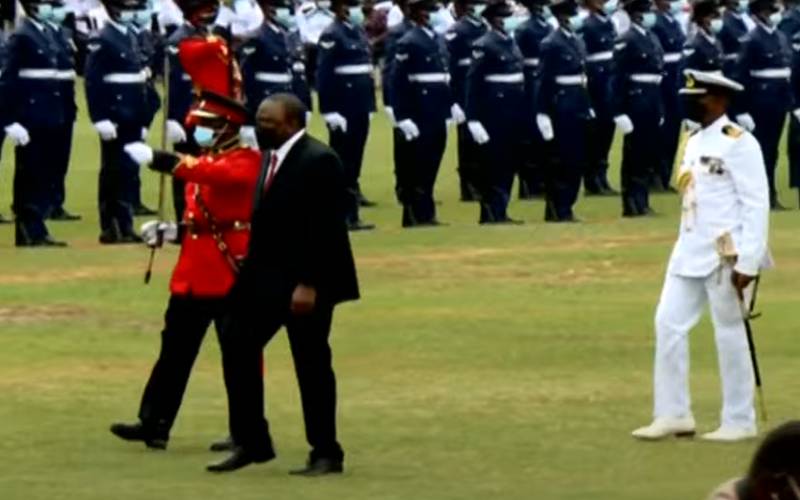 Kirinyaga Governor Anne Waiguru addresses the gathering; invites ODM leader Raila Odinga, who lets Musalia Mudavadi speak before continuing with his speech. Raila hands back the microphone to Waiguru, who invites Deputy President William Ruto.

DP Ruto in his address: 'We celebrate you (President Kenyatta) as our leader. The last nine years of your leadership has seen unprecedented development. Your legacy as a transformational leader will set the standard for those who will come after you'. Ruto, thereafter, invites President Uhuru Kenyatta.

DP William Ruto addressing the gathering at Wang'uru Stadium. [Standard]

President Kenyatta invites Malawi's Head of State Lazarus Chakwera, who is the chief guest, to address the nation.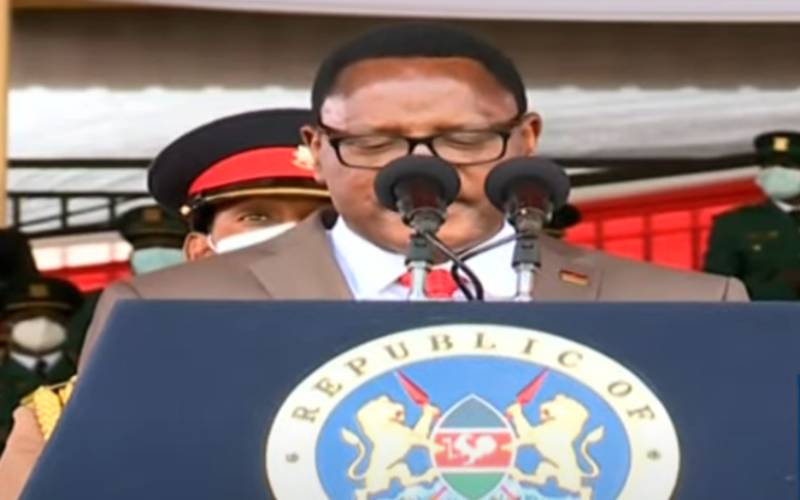 Pres. Chakwera: 'The struggle for independence in Kenya and Malawi binds us together'.
Pres. Chakwera hands back the podium to President Uhuru Kenyatta.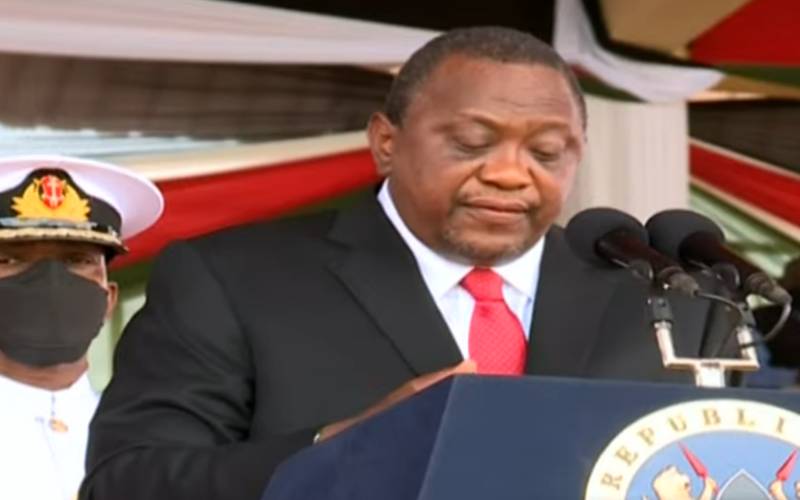 Uhuru's address:
Economy expected to grow by 6 per cent this year.
As of Sept. 2021, average revenue collected increased by 26.8 per cent.
Since KMC take-over by military, the Commission has gotten out of debt; cattle processed daily has risen from 8 to 185; workers are paid Sh185 per kilo, per cattle. Previous Commission paid Sh52m to farmers between April-September 2020. Since take-over, after the plant was reopened in April 2021, a total of Sh673m has been paid to workers.
The price of Kenyan tea has increased by 42 per cent in last one year; minimum auction of tea now stands at $3 per kilo in last five years. It is expected tea farmers will increase healthy bonuses by end of June 2022.
ICU capacity: Has increased from 180 to 681 ICU-ready beds across the country. Total hospital bed capacity in Kenya has increased from 56,069 in 2013 to 82,291 beds in 2021.
Government has recruited an additional 36,900 healthcare workers in last nine years; total healthcare workers now at 79,000.
Medical training colleges expanded from 28 campuses in 2013 to current 71 campuses spread across 44 counties.
Nairobi Expressway, which stretches 27 kilometres, is largest in Africa.In last nine years, we have had 7,991kms of new tarmac road, with an additional 4,800kms currently under construction.
In last nine years, we have had 7,991kms of new tarmac road, with an additional 4,800kms currently under construction.
During digitisation, we discovered that land titles of airport runways and public road roundabouts have been privatised.
We are in process of cleaning all title deeds.
My administration has issued 5.3m titles under the manual registry in the last eight years. That is equivalent to the number of title deeds issued by colonisers and first three administrations combined in 125 years.
E-Citizen has served a total of 27.2m unique customers and collected over Sh87.1b in revenues.
I order Education ministry to work together with Treasury and Interior ministries to ensure 10,000 classrooms are built to facilitate primary to junior secondary transition.
Treasury should engage Parliament to appropriate Sh8b which would be used in construction of the classrooms.
The construction tenders should be awarded to local contractors.
Treasury to set aside Sh10b for the third phase of Kazi Mtaani; Sh1.5b to be used in drought mitigation; Sh1.5b in sugar sector aid; Sh1b in fertilizer subsidy.
10pm-4am nationwide curfew lifted with immediate effect.