US President Theodore Roosevelt's visit to Kenya still remembered 100 years on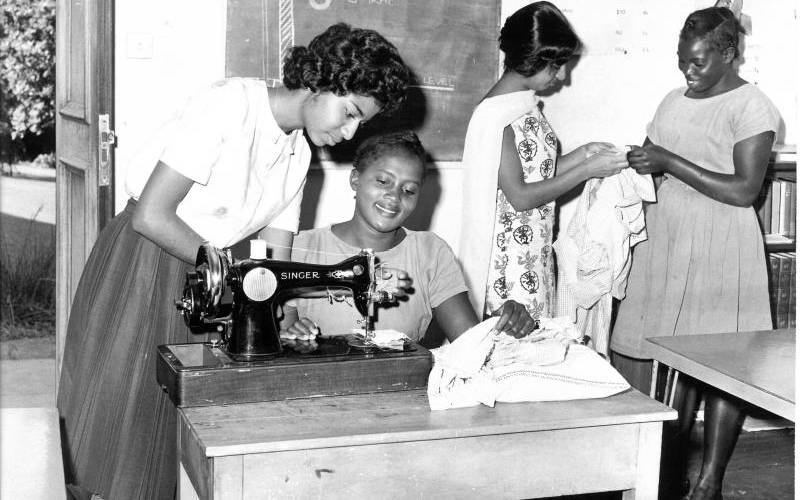 When former United States of America president visited Nairobi, he wanted to leave a lasting impression. And when he gave his donation of $1,000, he had no idea that his modest gift would be remembered more than one century later.
The exploits of Theodore Roosevelt in Kenya are well documented and kept for posterity in US museums. Others are captured in books he authored, which acted as a magnet in driving traffic of white settlers to Kenya's virgin highlands.
In the minds of the locals, Roosevelt's carousing and his large entourage of porters and attendants was the talk at the time.
But one single act has continued to change the lives of millions of youth a century later. One afternoon, after watching a football match between railways team and some visitors from Scotland, Roosevelt gave his donation, which he hoped would be utilised to start a club. The donation, he was reassured, would be used to start Young Men Catholic Association.
And just like that, Kenya, which at the time was known as East Africa Protectorate, joined the league of nations such as Liberia, which had already established Young Men's Christian Association (YMCA), which had been started by George Williams in 1844 to cater for youth at a time rural young men's main recreation activity was frequenting brothels whenever they ventured in new towns in search of work.
It is against this background that the 25th US president agreed to sponsor the founding of the YMCA club in Nairobi.
At the time, the only other African countries with similar clubs were Liberia, where YMCA had been started in 1881, followed by Ghana in 1890, Egypt in 1896 and Madagascar in 1900.
It has been quite a journey for an organisation that first started along Tom Mboya Street where Roosevelt pledged his donation before moving to Kipande Road and ultimately along State House Road next to University of Nairobi hostels.
It has also attracted a large following estimated to be more than 10,000 and has catered for over a million visitors since its establishment. The organisation also runs Nairobi Central Hostels as well as other facilities in Shauri Moyo and South C.
The YMCA hall in Shauri Moyo has made a mark in this country for it has been a training ground for many pugilists over the decades.
But its most memorable facilities in Nairobi is its swimming pool, constructed in 1947, which has been used to train thousands of swimmers.