Sierra Leone-born judge picked to hear lawyer Paul Gicheru's case at The Hague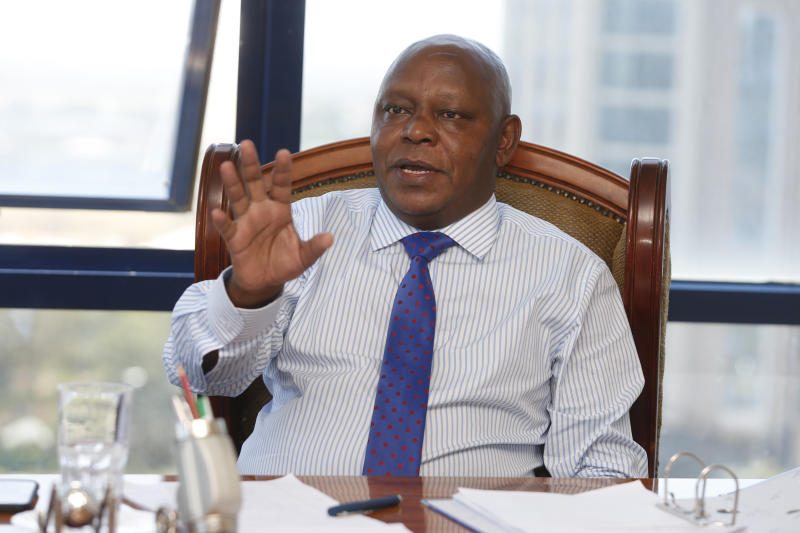 International Criminal Court has appointed Justice Miatta Maria Samba to hear the case against Kenyan lawyer Paul Gicheru.
The decision by judge Luz del Carmen Ibáñez Carranza comes days after pre-trial chamber A confirmed the charges against Gicheru and denied him a chance to appeal.
Justice Carranza noted that the Rome Statute dictates that one judge can hear the charges against Gicheru.
"Noting that the existing judicial resources at the Court are insufficient to meet the needs at trial level of the present case; hereby decides to call judge Miatta Maria Samba to serve on a full-time basis, in accordance with article 35(3) of the Statute, in view of her extensive experience as trial judge," the ICC acting president directed.
Following the directions, the registrar of The-Hague based court will transmit the full record of the proceedings to trial chamber three. The documents include pre-trial chamber A's confirmation of charges.
Justice Samba is a former Sierra Leone Court of Appeal judge.
She was also a law lecturer, Fourah Bay College, University of Sierra Leone
In the case, Gicheru is accused of interfering with witnesses in the Deputy President William Ruto and radio journalist Joshua arap Sang case.
He is accused of tampering with witnesses P-0274, P-0341, P-0397, P-0495, P-0516, P-0536, P-0613 and P-0800.
At the heart of the trial are witnesses who recanted their evidence against Ruto and Sang.
Former ICC prosecutor Fatou Bensouda claims that witnesses admitted meeting Gicheru and were offered money to withdraw as prosecution witnesses, some relocated from their homes. She claimed there was a ranking process that determined how much one was to be paid.
According to Bensouda, one witness, P-0274, narrated that Gicheru informed them that they needed to reach and buy out everyone involved to stop assisting ICC.
Gicheru surrendered to ICC last year after an arrest warrant issued by The Hague-based court over claims of witness interference.