Riddle of persons implicated in crime vanishing without a trace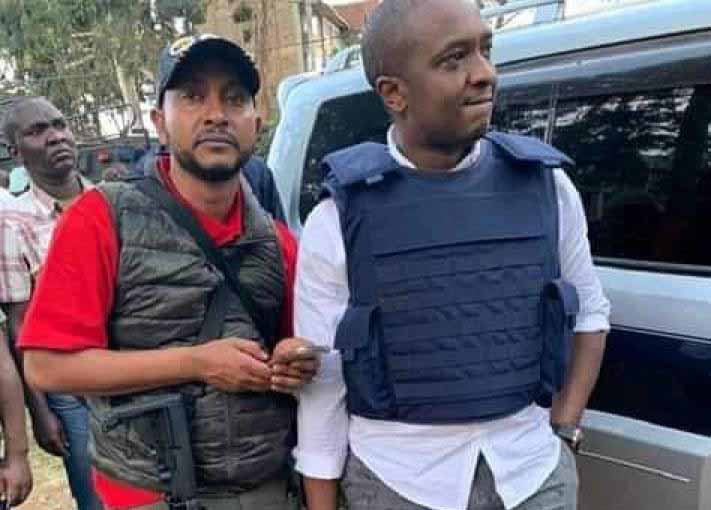 Like wisps of smoke they vanish. One moment a man is driving around in a public road then suddenly he disappears. In some instances, the victims scream before they are hurled into getaway vehicles. At other times there is no clue whatsoever that the victim is gone until his phone goes silent for days and his family cannot account for his whereabouts.
The number of people who are being pulled off the streets never to be seen again is growing by the day. Take the case of Nairobi businessman Dafton Mwitiki.
This licensed gun holder who dressed sharply vanished on March 11, last year. Although his family has viewed bodies in nearly all the mortuaries, they have not found him. Hospital wards, too, have yielded no answers.
The whereabouts of the businessman remain unknown almost 14 months after he was reported missing and his unlocked Land Rover Discovery found abandoned in a coffee plantation in Juja.
Police recovered a driving licence and a business card bearing his name. They linked the 38-year-old father of two to a kidnapping ring. Investigators familiar with the case say they are treating the matter as that of a missing person. So far, nothing much has come out of their investigations.
But even as the country grapples with this and similar mysteries, the snatching of Gerald Guandaru, a Nyeri businessman on Tuesday this week, has compounded the saga of grown men vanishing without trace.
Guandaru was grabbed from his car at around 5.30pm by men who wore face masks. Screaming and kicking, the businessman was shoved into a waiting car that sped off from the scene.
According to his wife, Cecilia Wamaitha, the abductors were unconcerned. It is as if they were confident that nobody could stop them. The abduction happened a few metres from Guandaru's barbershop in Nyeri town along the busy Kanisa Road.
There are now reports that the 45-year-old man was charged with illegal possession of ivory and a gun four years ago. He was acquitted of the charges.
Guandaru's disappearance bears a familiar pattern where individuals, especially those linked to crime, go missing before some are found dead.
Security consultant Mwenda Mbijiwe has been reported missing since June 12. At the time of his disappearance, he was travelling to his rural home. He never reached his destination and his whereabouts remain unknown to date.
The hired Toyota Fielder the former soldier was using was found abandoned in a coffee plantation in Kiambu. The vandalised vehicle was recovered a day after the chief executive officer of Eye On Security (K) Limited went missing.
Mbijiwe was in June 2019 taken to court to face fraud-related charges. He was accused of fraudulently acquiring Sh150,000 from a man after convincing him that he was in a position to secure the victim a job at the United Nations.
Like Mbijiwe, city lawyer Benson Njau Kayai, 54, also went off the radar in February this year when driving a hired vehicle, which was later found abandoned along Muhoho Avenue in South C. He was yanked out of the vehicle and bundled into another which spirited him away to an unknown place. He, too, was under investigation over alleged fraud.
In May, Somali-American businessman Mohamud Bashir Mohammed, who was operating in Kenya but had contracts in Somalia, was abducted before his body was discovered in a river.
Though authorities were non-committal about what they knew about the contractor, he was on police radar over suspicion of being an Al Shabaab financier. The family was tipped by some security personnel that their kin's body had been traced in a river in Kirinyaga.
Bashir went missing on May 13 on his way home from Miale Lounge in Nairobi. His Range Rover was blocked soon after he left the restaurant. There was a commotion before his abductors subdued him.
On the day he went missing, Bashir's vehicle was traced to Kibiku by a Range Rover dealer, who reported that the car was burning. The wreckage was never recovered. It, too, vanished.
The incident came barely a month after killings of four men who disappeared outside a restaurant in Kitengela only for their bodies to be found in different in parts of Murang'a County days later.