Lamu-China entanglement stronger than python's grip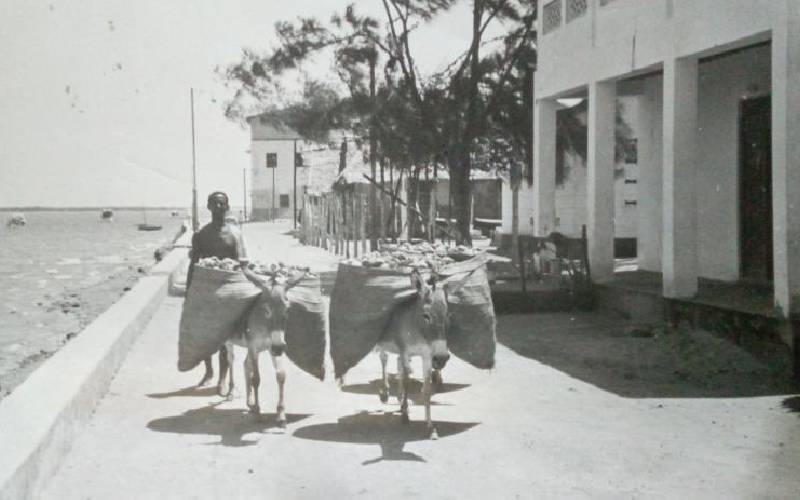 The audacity of hope. A herd of zebras and giraffes made history after an epic journey that cemented the relationship of nations and cultures, worlds apart. Donkeys were not part of the deal but 600 years later, their skin is more valuable than their labour.
Those were the gifts given to the legendary Chinese sailor Zheng He, who was so enchanted by Lamu and Malindi that he took away the beasts from East Africa to the Far East and in exchange left the finest Chinese pottery.
But what joined the two cultures at the hip literally is a huge python that was terrorising the residents of Siyu.
The sailors ultimately won the love of the locals when they killed the python and were allowed to marry local women, marking the beginning of a lineage of Wa-Shanga (people from Shanghai and Wa-China)
Six centuries later, the products of this phobia of a python and its conquest are evident for all the world to see. It is in the DNA of some residents of Siyu in Lamu who carry the genes of the remnants of Ming dynasty sailors who swam ashore sometimes in 1418.
This was evident 18 years ago when a team of Chinese and Kenya researchers proved, through DNA, that a family in Siyu had Chinese ancestry. In 2005, one member of this family, Mwamaka Sharif, was offered a scholarship by the Chinese Embassy to study Chinese traditional medicine at Nanjing University.
Historians believe that some cemeteries in Lamu, Pate, Faza and Siyu, which have elaborate tombs and tombstones, are linked to the survivors of the shipwreck.
Today, Lamu is at the centre of new development that thrusts it at the epicentre of international commerce and navigation following its rebirth after the construction of a port by the China Communications Construction Company. When completed, the port is expected to elevate the old town into a principal trade centre in East Africa.
But as Lamu braces itself to handle 24 million containers a year, and positions itself as a strategic transit hub, donkeys from the county–such as the pair pictured above during more idyllic times–as well as Naivasha, Baringo and Turkana are all braying with concern following their slaughter and the importation of their by-products by Chinese medicine men.