Poor rains leave maize farmers counting losses, country at risk of starvation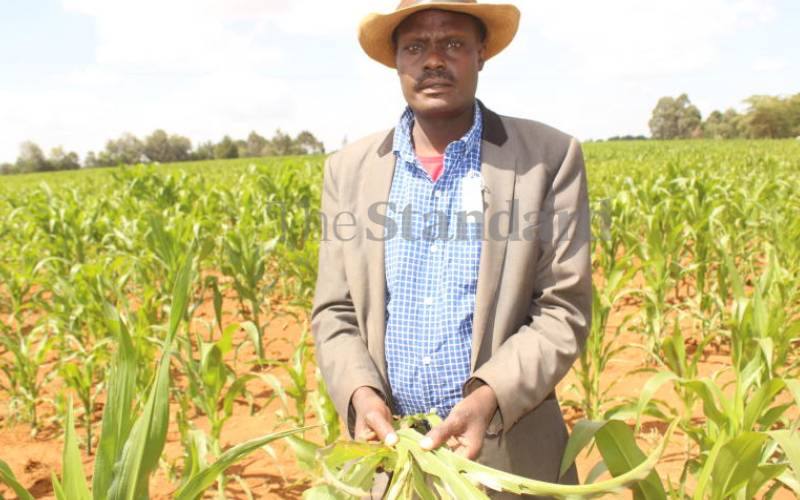 Famers in North Rift should be top-dressing their maize crop now as they await flowering. However, that is not happening. Reason? There are no rains. And the situation has been like this for over two months. Rains facilitate absorption of fertiliser applied to the surface layer of soil during top-dressing. However, rains have been erratic since this planting season started. Farmers are a worried lot.
No one is talking about a bumper harvest because it is highly unlikely due to the prolonged dry season that has seen maize and wheat wilt in most parts of the region.
Problems started early in the year. First, farmers were not able to plant in February, as is always the case, because there were no rains. Planting was therefore delayed until late March and April.
Ideally, it should take between two and three months for maize to start flowering. It is around this time that farmers do top dressing and apply other pesticides. This is not happening now as the skies remain blue. Now, the shortage of rain is spelling doom for maize and wheat farmers. It will hurt, not just the economy of the region, but the country's effort to attain food security as well.
Desperate farmers gaze into the skies as their maize wilt away under the hot sun. The crop would have achieved a certain height by now but the poor rains have not allowed it.
In addition to erratic rains, farmers are faced with another threat – fall armyworms, which thrive in this kind of weather.
"I am not sure I will get anything much from my 25 acres under maize this season," says Sammy Chemweno from Moiben, Uasin Gishu County.
Chemweno, who has another 30 acres under wheat, estimates his production may reduce from 25 bags of maize per acre to about 10 or even less.
"The wheat I planted slightly over a month ago should have germinated by now. The future looks bleak as the dry spell continues to persist," he said.
"The last time we received rains was about two months ago. We hope the rains will still come but even then, we are already messed up. Very little will be salvaged. The last time we witnessed this kind of a situation was 2009, when drought hit us really bad."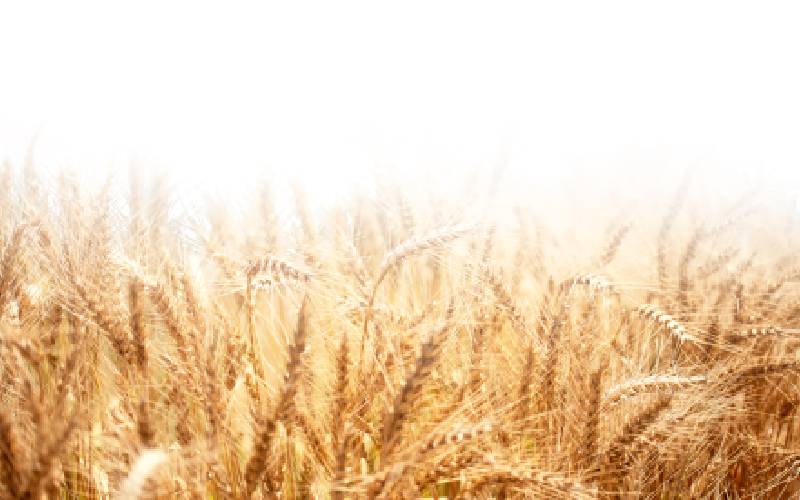 Joseph Sang, from Koitoror, said they are concerned about erratic rain patterns over the past few seasons.
"We have spent heavily on preparing the land and buying inputs. There were no government subsidies. But with the way things are, our hope of recovering the costs and making any profits is all gone," said Sang.
He added, "Things have been tough for farmers. A bag of fertiliser was going for Sh3,400 and I bought 50 of them. The cost of diesel has also gone up. Without subsidies, operational costs were very high. Yet now, thanks to the dry spell, we are staring at massive losses. The harvest will definitely be poor." Sang has 100 acres under maize and another 50 under wheat.
He said he was forced to replant sections of his farms after germination failed due to failed rainfall at the start of the planting season, incurring more costs in the process.
Fredrick Biwot from Chepkanga in Uasin Gishu said lack of rains over the last two months has hurt their prospects. "We can say our crops are currently surviving on dew. We have also witnessed how fall armyworms have been attacking our farms. Neither top-dressing nor spraying to control the pests will work due to lack of rain. Kenya's food insecurity problem is expected to get worse this year," said Biwot.
Farmers who spoke to The Standard in Kanyarkwat, West Pokot, said the last time they saw rain was close to two months ago.
The county government had distributed free seeds and farmers were hopeful they would enjoy bumper harvests this year and make some profits. However, depressed rainfall, especially in April, has left them counting their losses.
William Lokapel said he has resigned to the prospects of not harvesting anything from his five acres under maize crop. "We are staring at an acute shortage of food. There is total crop failure. Most farmers pumped in all their savings, especially after receiving support from the county government, hoping to get something out of it," he said.
Thomas Lokor, from Riwo Ward along the border of West Pokot and Uganda, said: "We do not know what will become of us after our maize failed. We depend on maize to support our families and even pay school fees." The situation is not different in the neighbouring Trans Nzoia County where farmers are also battling fall armyworms.
Rewel Mwangi, from Kwanza Sub-county, said maize is wilting.
"Our hopes for bumper harvests have been diminished. This is the worst season ever. I haven't top-dressed my crop and I can't do it," Mwangi said.
"The maize is stunted, all my investment is gone. Maize farming is my only source of income," he said.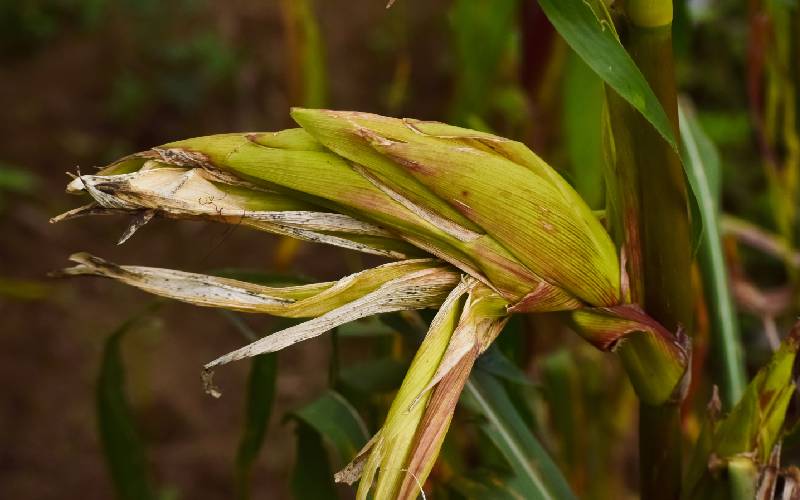 Job Tallam, a farmer from Kobos, said shortage of food is a guarantee, not just in the region but the entire country.
Dr Murenga Mwimali, the principal scientist and maize breeder at Kenya Agricultural and Livestock Research Organisation (Kalro) station in Katumani, Makueni County, said the country is facing a major drop in maize that will be produced this year due to climate changes among other factors. "We witnessed a decline in production of maize three years ago due to Maize Lethal Necrosis Disease (MLND). And just recently, we saw fall armyworms infestation affect production. Now, we are experiencing recurring droughts and depressed rainfall," Dr Mwimali said.
He said the country should adopt "climate-smart agriculture" to address emerging challenges.
"We must also diversify our agricultural production systems to cushion farmers. The larger part of North Rift and Western region have had depressed rainfall. This is a wake-up call for us to embrace climate-smart agriculture to meet our food needs," he said.
On Thursday, Nandi County Agriculture Executive Kiplimo Lagat attributed the shortage of rainfall to change in ocean currents.
"Our fear is prolonged shortage of rain could lead to fall armyworms attacks. Some farmers have already reported attacks by the pests," Dr Lagat said.
His Uasin Gishu counterpart Samuel Yego listed Soy, Kiplombe and Moiben as areas worst hit by shortage of rain.
"We are yet to carry out projections on the impact of depressed rainfall this season but we know it will be major."
Trans Nzoia County Agriculture Executive Mary Nzomo noted that this year's production is likely to drop by between 15 and 20 per cent.
Last year, Trans Nzoia produced 5.4 million bags of maize. Officials said they were hoping to top up this number to 5.6 million bags.
Her West Pokot counterpart Geoffrey Lipale said Alale, Kodich, Kapchok, lower Kasei, Kiwawa, Sekerr, Lomut and Masol have experienced total crop failure.