Government extends nationwide 10pm to 4am curfew by 60 days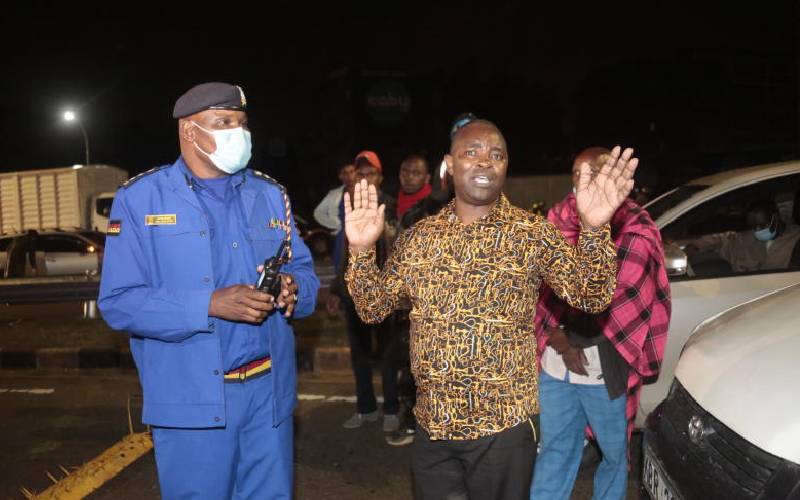 The government has extended the 10pm to 4am curfew by another 60 days.
In a gazette notice dated May 28, 2021, Interior CS Fred Matiang'i said the hours have been extended as a result of the current spread of Covid-19 in the country.
"In exercise of the powers conferred by section 8(1) of the Public Order Act, and in view of the serious threat posed to national security and public order by the spread of the COVID-19 pandemic, the Cabinet Secretary for Interior and Co-ordination of National Government orders that the Public Order (State Curfew) Order, No. 3 of 2021, shall apply during the hours of darkness between ten o'clock in the evening and four o'clock in the morning with effect from the 28 of May, 2021 and shall remain in effect for a period of sixty days thereof," read part of the gazette notice.
Matiangi said during the same period, there shall be no public gatherings, processions or movement either alone or as a group except as shall be permitted, in writing by a police officer in charge of the police in a county or a police officer in charge of the police in a division/sub-county.
The CS said the Order shall not apply to those in categories classified as essential service providers.
"The Public Order (State Curfew) Order, 2021 is revoked," he said.
On April 12, Interior Matiang'i stated, in a Gazette notice said the nationwide curfew hours would run for 60 days, starting March 29.
The 60 days of uninterrupted curfew enforcement ended on Saturday, May 29, as per the notice.
As of 1pm on Saturday, neither the Interior Ministry nor State House communications team had informed Kenyans on what to expect.
The information vacuum left many Kenyans on social media wondering whether the status quo would remain, or the curfew observance would cease by default.
The Standard reached State House spokesperson Kanze Dena for comment.
"Wait a little bit. Communication would be made in due course," she said.
Asked whether the communication would be available before midnight Saturday, Kanze said: "It will be available as soon as possible."
A senior official at the Interior ministry, who spoke to The Standard in confidence, said communication on what next in regard to curfew protocols is "such a small matter", that shouldn't worry Kenyans.
"You can rest assured that communication would be made in due course by the ministry," he said.
"I don't think a person of the stature of the President would call a press conference today (Saturday, May 29) to say that the curfew is extended, removed or its enforcement hours adjusted. That will be the work of the Interior Ministry," said the informant, who is also a member of the National Covid-19 Task Force.