Radio Maisha marks 11 years with plans for more products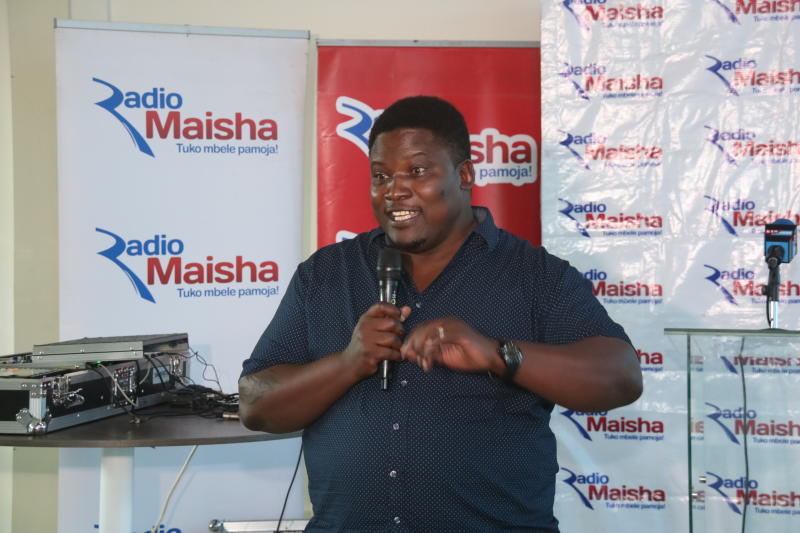 Radio Maisha, one of Kenya's leading Swahili radio stations, yesterday celebrated 11 years of entertaining Kenyans with plans for more products for its listeners.
"Going forward, we will continue doing what we do best; churning out compelling news and good programmes," said Tom Japanni, the general manager in charge of radio during a commemorative event at the company's Mombasa Road offices.
The radio station, owned by Standard Group PLC, on Friday won two awards in the annual Kuza Awards: The People's Choice Award and The Most Trusted Media for News.
Standard Group Chief Executive Officer Orlando Lyomu congratulated the station for winning the awards and announced that the company plans to invest more in the station, including an upgrade to its studios.
"When people vote and say they trust you, and that you are their choice and favourite station, it means the focus on customers is right. As long as you focus on them and meet their expectations, you will continue winning awards,'' said Mr Lyomu.
The CEO said the group had won the rights to broadcast the 2020 Euro tournament and Tokyo Olympic Games, and Radio Maisha listeners should look forward to cutting edge coverage.
Standard Group Broadcast Managing Director Mr Joe Munene reiterated the upcoming infrastructure upgrade.
On his part, Standard Group Editor-in-Chief Ochieng' Rapuro said Radio Maisha's recognition as a trusted station was significant and was a product of sticking with the truth.
"Credibility builds trust, and as a media house, that is what we want to sell to our clients. We, therefore, want to be unique and sustain that trust in the market,'' said Rapuro.