Stop distorting Kenya's stance on Gaza feuds, Joseph tells Palestine Embassy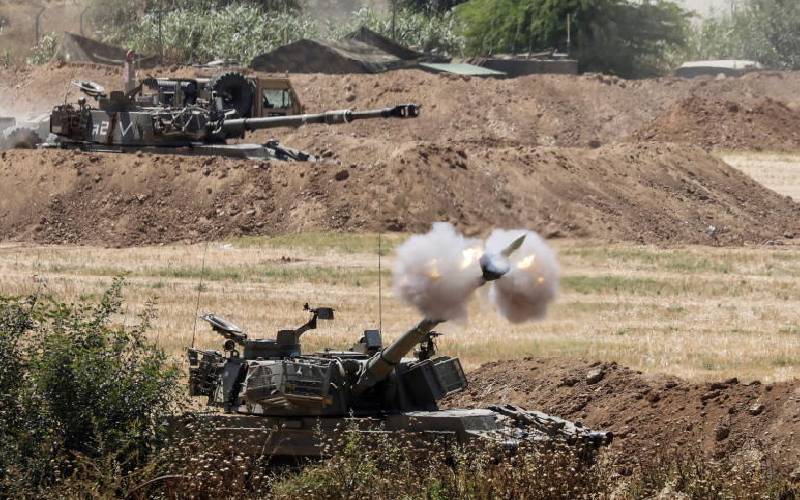 Israel's ambassador to Kenya Oded Joseph has dismissed reports by the Embassy of Palestine in Nairobi that Kenya was championing their cause in the ongoing Israeli-Palestine conflict in Gaza.
Speaking to The Standard on Sunday, May 16, Joseph said Kenya, which is a member of the United Nations Security Council, took a neutral stance of de-escalation which they also back to avert the situation in Gaza.
While responding to a statement released by Palestine's embassy in Nairobi, the diplomat said Nairobi's principle position on the fight against terrorism was supreme and cannot be twisted to mean otherwise.
"Kenya's position of de-escalation does not back any side as purported by the Embassy of Palestine, what matters is Nairobi's position on the war against terrorism," he told the Standard.
He said Israel supports de-escalation, but could not sit back and watch as Hamas militants attack their citizens.
Joseph said the operation will continue as long as necessary but will be pinpoint in their shelling to minimise civilian casualties.
"Until we can hit their interests, structures and installations built by Hamas in Gaza and stop the missile attacks, the operations will continue," he said.
"We want to stop these attacks, but it becomes difficult when the terrorist groups are still firing missiles into Israel."
Pin-point operations
Joseph downplayed the attacks on media structures, saying they had intelligence reports that the building was being used by Hamas officials.
Israeli forces acted on accurate intelligence that the building housed Hamas military intelligence, and military assets belonging both to the Hamas and the Islamic Jihad.
He said the situation is dicey as the militants deliberately set bases in buildings that house media outlets and civilians as a tactic to launch attacks and use people as human shield during attacks
There were condemnations after Israeli missiles struck a 12-storey Gaza tower block housing the offices of the US-based Associated Press and Qatar-based broadcaster Al Jazeera on Saturday.
He said the fact that no one was injured when the building was struck is a sign that their intelligence is sophisticated.
"No journalist or resident was injured. We have the technology to ensure the attacks are pinpoint and surgical to avoid casualties," he said.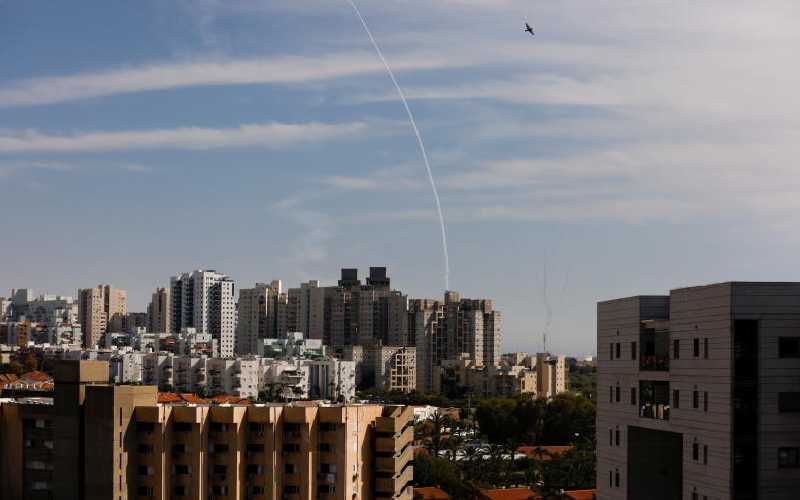 Joseph accused Hamas of deliberately and systematically placing military targets within the civilian population, exposing their citizens to danger.
"They set bases in mosques, hospitals, and populated urban places to use their citizens as human shield then blame it on Israeli forces," he added.
The diplomat said to avert civilian casualties, Israeli forces devote significant time and resources to prepare the attack to give advance warnings such as roof knocking, street knocking, target clearing operations before the attacks.
Started conflict
Joseph blamed Hamas for escalating the seven-day fight that started on May 10 after they started attacking Jews in their places of worship.
He said Israeli police only came in after some Muslims fell for Hamas propaganda and started attacking Jewish prayers in the Western Wall using stockpiled stones and rocks.
"Israeli forces did not stop Muslims from praying during the holy month of Ramadhan, it is the Hamas who started attacking the Jews and police had to come in,"
The ambassador accused the anti-Israeli forces of using the Sheikh Jarrah evictions to seek sympathy and spread propaganda against Israel, adding that the evictions disputes are being handled by the courts.
The diplomat urged the international community and other nations including Kenya to support Israel in battling Hamas, a terror outfit, that he blamed for committing atrocities both in Israel and Gaza.
He said the Hamas militants have fired 2900 rockets since the beginning of the Hamas aggression killing 10 Israeli killed and 200 injured with 450 of them falling in Gaza injuring and killing Palestinians.
Joseph accused the International Criminal Court (ICC) of being used as a political tool to apportion blame on Israel instead of dealing with humanitarian crime.
In a statement on Saturday, May 15, Palestine's consular in Nairobi praised the government of Kenya for taking a tough stance in relation to the attacks.
"Kenya's position is in harmony with the International Law and the positions declared by the overwhelming majority of States and International independent Organisations, who have all called on Israel to stop evicting the Palestinian inhabitants and confiscating their properties for the benefit of Israeli Settlers as well as repeatedly harassing and assaulting both Muslim and Christian worshipers in Jerusalem," read the statement seen by The Standard.
The embassy expressed disappointment on the ongoing violations despite condemnation from independent human rights organisations and United Nations relevant bodies.
UN Security Council meeting
Kenya last week urged all authorities, particularly law enforcement, to de-escalate the situation in Jerusalem before it leads to a more extensive wave of violence.
International pressure to bring an end to the raging conflict between Israel and Hamas militants mounted on Sunday, even as local health officials said an Israeli airstrike in Gaza overnight killed more than two dozen people, the single deadliest attack of the current hostilities.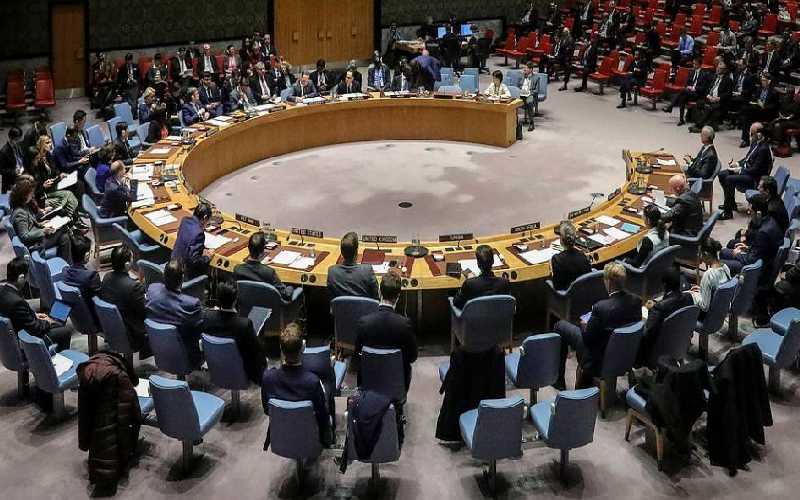 Over the past week, the 15-member UN Security Council met privately at least twice to discuss ways of reducing tensions.
There was, however, no agreement on a statement or to hold with another meeting set to take place later today via videoconference because of pandemic restrictions.
More than 170 Palestinians had been killed in Israeli airstrikes and shelling in Gaza, and 12 Israelis had died in Hamas rocket attacks.