Allan Ngugi's family and friends lay flowers at Southern Bypass accident spot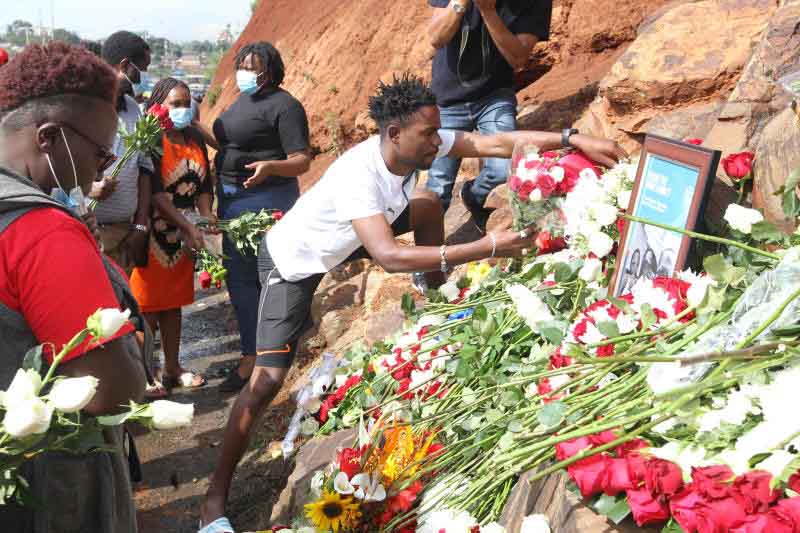 Family and friends of Allan Ngugi, the 38 year-old driver who died on the Souther Bypass on Sunday May 9 organised a memorial at the spot where he lost his life in a grisly road accident.
The memorial was involved laying flowers and prayers.
Ngugi, died on the evening of Wednesday, May 5 after his car rammed into the rear of a lorry on the Southern Bypass in Nairobi.
The driver's compartment of the BMW X5 was smashed into a wreck and later towed to Langata police station.
Ngugi died on the spot and police moved his body to the City Mortuary. He was a programme manager at Trade Mark East Africa.
The photos of the accident scene went viral on social media and motorists shared their frustrations driving on the Southern Bypass which has many trucks.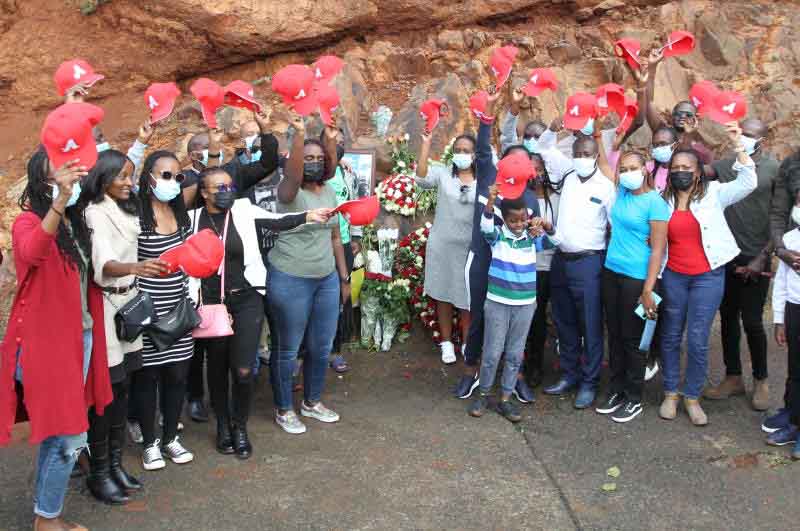 The memorial service was attended by Ngugi's family, friends and colleagues from Trade East Africa where he worked.
The convey started on Mombasa Road and congregated at the Southern Bypass.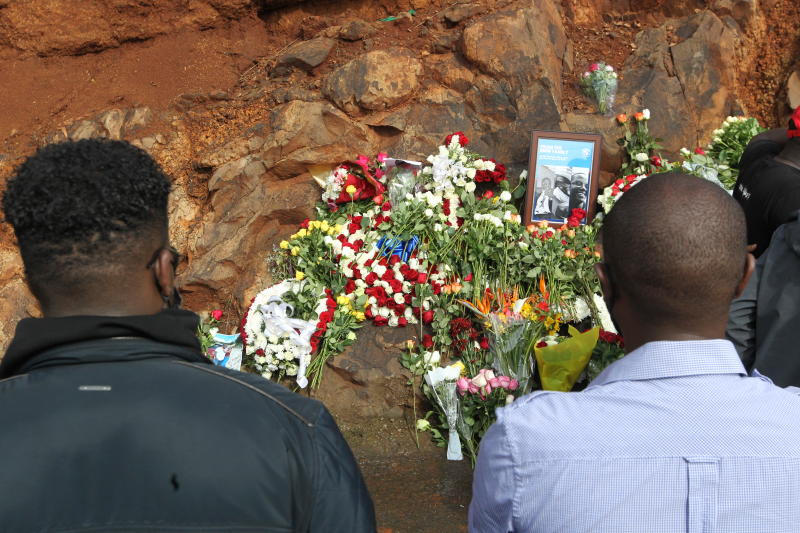 Ngugi's brother Brian who was visibly emotional thanked all who came to support his family.