Water harvesting board meets to discuss CEO's term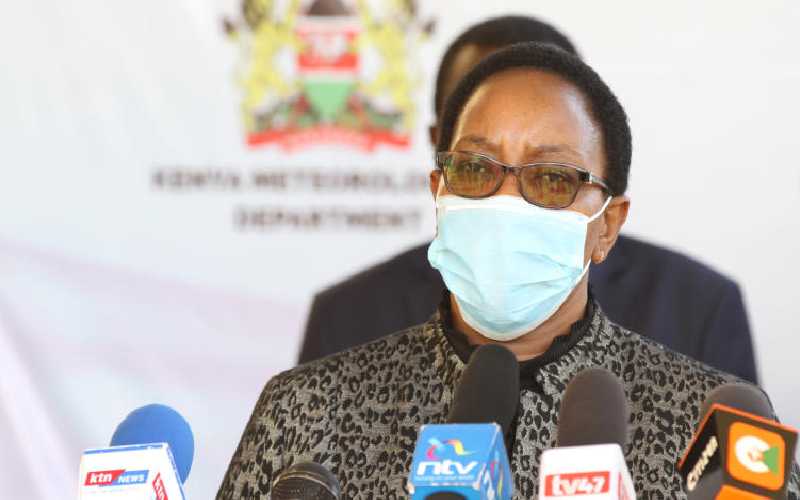 A rift has emerged between Water Cabinet Secretary Sicily Kariuki and the National Water Harvesting and Storage Authority (NWHSA) board over the extension of the acting Chief Executive Officer's term, which ends today.
The board meets this morning to decide the fate of acting CEO Sharon Obonyo, whose term ended at midnight yesterday after serving two acting terms of six months each.
A letter, ref NWHSA/CLS/BOD/FIL/01/VOL11/(78) by Obonyo and seen by The Standard, dated April 26 invites the full board for a meeting at 11am to deliberate on the position and that of acting general managers.
"Granting the authority to go ahead to convene a special full board meeting, the purpose of this letter is to invite you for the board meeting on Wednesday at 11am at the Authority's boardroom," reads Obonyo's letter to board chairman Eric Okeyo, Principal Secretary (PS) Water, Treasury, Lands and the board members.
The letter is also copied to Inspector General of Police Hilary Mutyambai to facilitate ease of travel into the disease zoned counties.
Obonyo was appointed acting CEO on April 28 last year after the substantive boss Eng Geoffrey Sang left in a dramatic move following a special meeting held via Zoom.
A source charged with developing and managing national water infrastructure for enhancing water security, flood mitigation and water storage for multipurpose use, said there was a deep rift between board directors and the acting CEO over the running of the institution.
The strained relationship between the acting CEO and the board of directors led by Okeyo has affected operations at the water agency.
Other sources have revealed that the board had resolved to send the acting CEO home today.
"The acting CEO has been ignoring decisions and resolutions made by the board and instead referring the matters to CS Sicily Kariuki. Obonyo has repeatedly said she is only answerable to the CS and not the board. The bad blood between the board and the CEO has affected the delivery of services," the source added.
Obonyo's tenure has since expired and sources reveal that she has been pushing for an extension.
The source further said the frosty relationship was aggravated by her move to send directors to visit Chemasusu Dam in Baringo County which is no longer under NWHSA. The said dam is under the Central Rift Valley Water Works Development Agency.