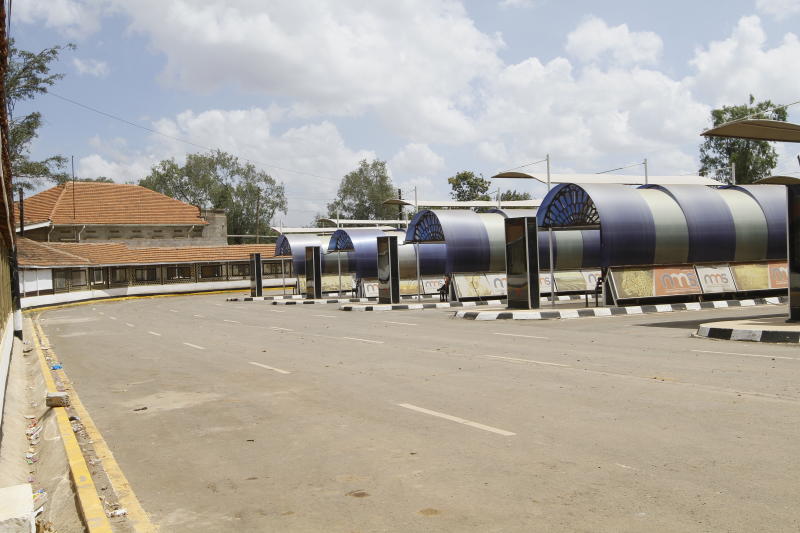 Anxiety is rising over the impending opening of the bus terminal situated next to Uhuru Park in Nairobi.
Known as the Green Park Terminal, the Sh250 million project is expected to be the pick-up and drop-off point for all PSVs plying Ngong Road.
With the construction and adjustments completed, commuters, matatu operators and traders are anxious as the launch of the terminus remains unclear.
By yesterday, the Nairobi Metropolitan Services (NMS) was noncommittal if it was start operating this month as earlier indicated.
Yesterday, NMS director of planning, Michael Ochieng, said the terminal will be opened before the end of the month.
Matatu operators in Nairobi have expressed fear that the move might not end the perennial traffic jams.
"We raised the red flag from the word go that there was no stakeholder participation. For instance, congestion will spill over to the Haile Selassie Avenue. That place is too small to accommodate all matatus," said Matatu Owners Association Chairman Simon Kimutai.
Peter Otieno, a driver, agrees: "NMS should look for ways to shorten the time spent accessing and exiting the terminus. If they insist that only a few matatus will be allowed in, where will the rest be parked?"
NMS is also in the final stages of completing Desai, Park Road, Muthurwa, Bunyala Road and Fig Tree matatu termini.
When the test runs were conducted in April, May and June last year, the exercise was marred by confusion, causing more traffic jam.
"We fear for a repeat of what happened last year. NMS should prove that operations will be smooth,'' said John Mwangi, a matatu driver on the Lang'ata-Otiende route.
NMS has also released fresh regulations, which, among other things, forbid touting.
Drivers, conductors and route marshals will be required to display badges with their name and photo. Uniforms should also bear company's name.
Retirees protests
All vehicles will be required to stick to the labelled berths and each will only take 20 minutes within the terminal.
And each route will have two staff members to help in operations at the terminus, and no vehicles will be repaired at the terminal.
"Any driver or conductor who violates set rules must be punished, blacklisted and their PSV badges suspended," reads the rules.
Meanwhile, the Kenya Railways pensioners yesterday protested the delay of Sh6.7 billion payment for the land.
The chairman of the Association of Kenya Railway Retirees Johnson Miano said only Sh1.2 billion was paid out of the Sh7.9 million that was agreed between the retirees, Kenya Railways, the Treasury and the National Land Commission on December 17, 2020.
Yesterday, some of the more than 7,000 retirees held a peaceful demonstration at the National Treasury.