Kayole police on spot over missing University of Nairobi student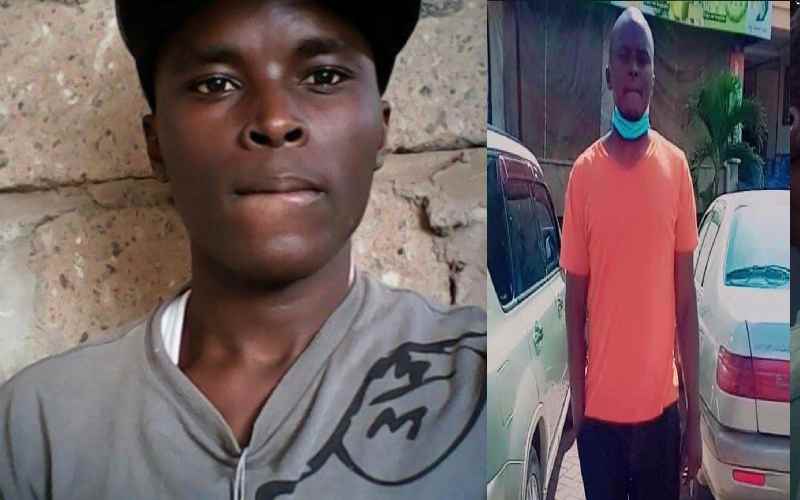 A family in Nairobi's Kayole estate has pointed a finger at the police after their son went missing.
The family of Johnson Waiti Avomba told The Standard that they are living with anxiety and frustration following the disappearance.
According to Waiti's father Mr Kennedy Avomba, they left Nairobi headed for the upcountry on December 27, 2021.
He said the entire family was to travel but the young Waiti (24 years, a fourth-year Business Management student at the University of Nairobi, opted to remain behind to prepare for exams this January.
"We agreed that once done with exams, he would spend the three weeks he would on break upcountry with his grannies," said Mr Avomba.
The father said since the rest of the family travelled, they had been in communication with their son until January 1, when they realised that something was wrong.
"On the eve of the new year I tried to call him at night but his phone went unanswered. So I thought due to the excitement of ushering in a new year, he would be somewhere he cannot answer the call," said Mr Avomba.
On January 1, the father sent him a new year message but he did not respond until the afternoon when the mother tried to reach him.
After several calls went unanswered, the family reached out to neighbours to inquire what would have happened.
When a neighbour knocked on the door, there was no response as it was locked with a padlock.
Avomba said he assumed his boy was still asleep as he would have celebrated the new year until early morning.
"At around 4pm, I started becoming anxious. I called my neighbour and requested him to check on him again but he found the door still locked. On peeping through the lock, they could see his shoes and assumed he would be asleep," he narrated."
"I asked them to break the door and check what would be happening. When they got into the house, they found his phone and laptop on the table with the television on," he added.
A frustrated Mr Avomba said since this news reached him, he has never been himself.
He cut short his stay and travelled back to Nairobi where he arrived on Sunday 2 at around 9pm.
"I was hoping that by the time I get back, my boy would have come from wherever he had gone to.....but until now I am still hoping that he would come," he said.
Mr Avomba said that on the morning of January 3, they filed a missing person report at Kayole via 03/01/22 as the OB number.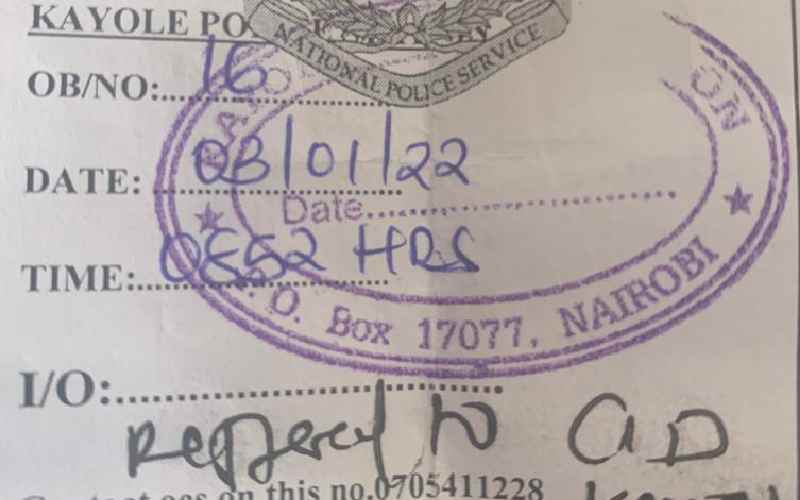 Another report was made at Mugendi and Obama police posts respectively.
"We were advised to check in hospitals and mortuaries across the city which we have done but the search has borne no fruit. Every day I check at the City mortuary just to see if my son would be among the latest arrivals but nothing. I have even extended the search to Kiambu and Thika and all have been in vain," Mr Avomba said.
Mr Avomba said reports of his missing son took a twist on January 5, after reports came in that there was a shootout on the same night that his son went missing.
As a frustrated parent, he decided to pursue that angle to see if he would get information that can help him trace his son.
According to him, the shootout happened at the Mihango area just a few meters from Kona Mbaya where their house is.
"I asked around and those who witnessed the incident confirmed that flying squad officers attached at Kayole station had shot a young man, bundled him in the boot of a car and sped off," he said.
Mr Avomba said he was given the registration number of the car and has confirmed that it belongs to Kayole police.
"I confronted the OCPD demanding answers but to his surprise, no shooting had been reported on the said day. I gave him the details of the car that was involved and upon following, he confirmed the said vehicle belonged to the station. He immediately ordered the said car to be grounded and officers who were on duty the said day be disarmed," Avomba narrated.
The following day the area OCS and officers from the crimes department visited the area and made some inquiries from the witnesses.
Avomba said since then, the matter has been dragging with little coming from the officers on the status of the case.
"Time is really moving fast and with every passing day, my anxiety is growing and driving me to agony. All I want is to see the person who was shot, whether alive or dead so that at least I get to know if I should continue to search or not," he said.
He said efforts to get help from the Independent Police Oversight Authority-IPOA have also borne no fruits as his case is yet to be picked up.
"I visited IPOA last week and reported the case. I was told the board will have a sitting this Thursday and review whether it holds water or not," he said.
Mr Avomba said he also made a report with Haki Africa.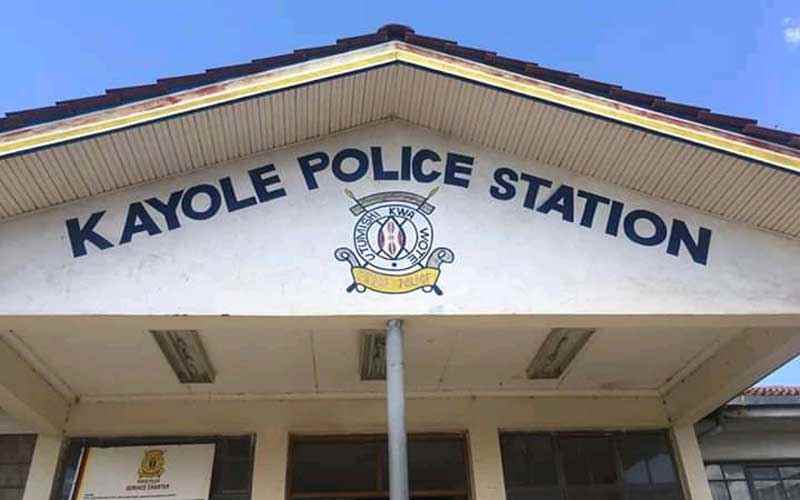 "Waiti is my firstborn son, I have invested so much in him to get him at the university level. He has never been involved in any criminal activities. I have neither received and complaint from anyone about his suspicious character. Why would one then want to harm him," he posed.
To his knowledge, Waiti had spent the day with a friend who operates a vegetable kiosk outside their house.
He parted ways with the said friend at 8.30pm where he went back to the house. Waiti then removed his shoes, left them in the corridor together with his favourite jacket.
He picked his laptop ready to revise for exams and from there something happened.
An account from a security guard indicates that master Waiti left the house in sleepers and a t-shirt, had a little chat with him and informed him that he was picking something from the shop.
From there, he hasn't set eyes on him again.
Kayole OCPD Mr Paul Wambugu confirmed to The Standard that the matter has been documented and is being investigated.
"I can confirm that this is an active case being handled by the DCI. We have recorded enough witness accounts where we have enough leads to unravel what happened, we are only trying to tighten a few loose ends before we move," Mr Wambugu said.
According to him, the vehicle and the officers involved in the incident are under investigation.
"The alleged missing person is still missing. Since the report was made a lot has happened. We have all the persons of interest in the matter in custody and we are working hard to find the missing person," he said.