Family seeks closure over legislator George Morara's mysterious death in 1970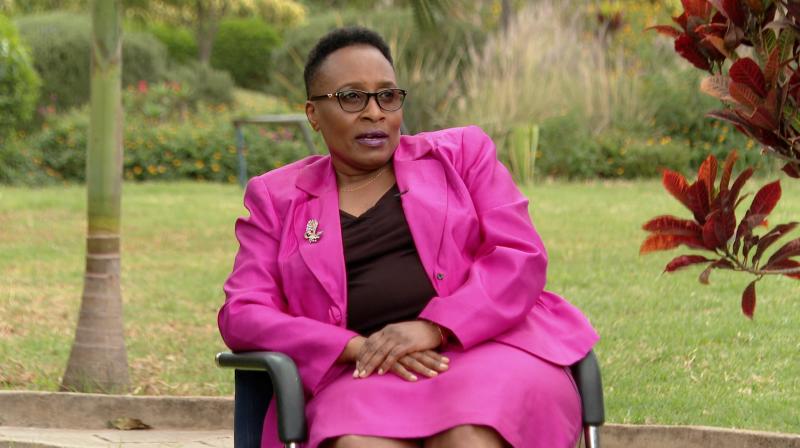 As you enter Gesora village, Mugirango West Constituency in Nyamira County, you come across a deserted homestead with barbed wire fencing that has three outstanding features.
The first feature is a 1970 grave that only has an imposing epitaph. Next to it, barely ten metres is a semi-permanent house with a rusted roof. There is also another huge and unoccupied bungalow with red brick tiles and broken windows.
This is the home of former MP for Mugirango West George Justus Morara, a member of the second Parliament (1969) who lasted barely nine months in office.
His death in a car accident 51 years ago has stirred controversies over the years, and still, nothing much has come out of it.
Morara, was 34 years old at the time he died. A beneficiary of Tom Mboya's airlifts of the '1960s, he is understood to have issued a 48-hour notice to the Government to come out clean on the whereabouts of Mboya's convicted assassin - Nahashon Njenga.
Before the lapse of this deadline, Morara lay dead, crashed at Chavakali along Kakamega - Kisumu highway by a police van.
The question that was on many people's minds and that lingers to date is, was it an accident like any other, or was it premeditated? Fifty-one years after his death, his family has embarked on a quest to establish what caused their father's death.
On the fateful day, September 12, 1970, the MP had finished attending a Parliament duty in Kakamega and was driving back to his political base in Kisii when he had a head-on collision with a government vehicle. He died on the spot.
Three things remain at the centre of this mystery;a parliamentary trip to Zambia, a 48-hour ultimatum to government, and a suspicious road accident. Did the young legislator fly too close to the scorching political sun? Was he forced to an early grave? Will the truth ever be known?
"He was quite outspoken and his image was growing very fast like JM Kariuki. They were in the same Parliament with JM and these were leaders who had a mark of radicalism. They didn't have a party that united them but they were able to stand together. The Government of the day wasn't happy with many of them and definitely, it had to target one in order to send the message to its critics," former Subukia MP Koigi wa Wamwere says.
Sandy Mokeira, is the firstborn of the late George Morara. She was two years at the time. Her other siblings Duke was one year old while Innocent was five months old. Their mother, Mary, who died in 2010 was 24 years when her husband died.
Sandy is seeking closure by having their father's death declassified and also, have him honoured as a hero.
"As I grew up, I came to understand my father was a very important person in the society ..a lot has been said about him but not much has been documented about him, I guess circumstances surrounding his death have made it difficult….it has left a big gap in my life…my quest is to find closure," she says.
Isaiah Ongaga, a retired teacher now 87 years old, is the only surviving sibling of the late Morara. He says their mother died when the late MP, a third born was six months old. The last time Ongaga saw his brother alive was in 1969 as they campaigned for Mugirango West Parliamentary seat.
"He was in politics for a very short period but did an amazing job. He valued development and his community. He laid the foundation for Keberigo tea factory and secondary school," Isaiah Ongaga.
Morara's cloud of death seems to have started gathering in Lusaka, Zambia where he had travelled with a parliamentary committee.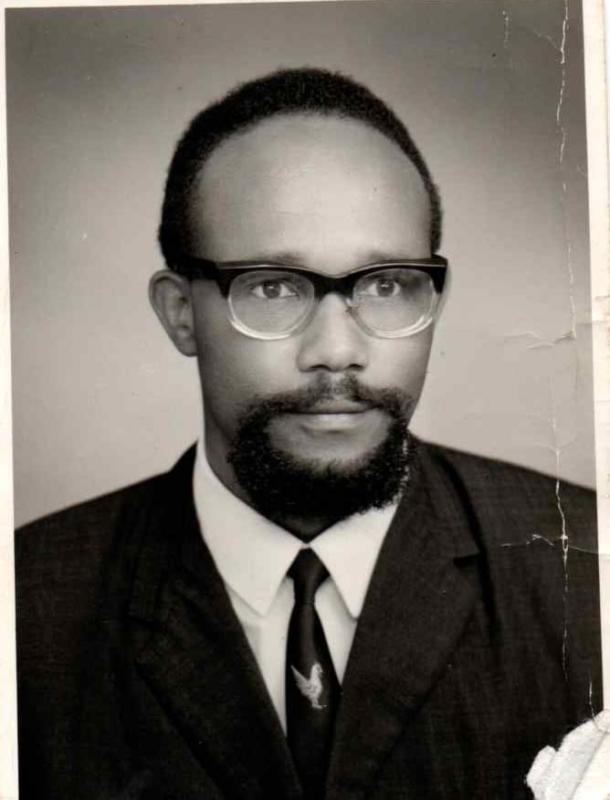 It is said as the lawmaker was winding down his evening at an entertainment joint, he spotted Nahashon Njenga Njoroge who had been found guilty of participating in the assassination of Mboya on July 5, the previous year.
According to the Government, Njoroge had been convicted and hanged. Morara is reported to have been profoundly shocked. How could a man supposedly hanged be making merry in Lusaka, Zambia?
After landing back in Nairobi, the committee led by then Kandara MP George Mwicigi went to Parliament and elected to inform the country what had transpired. Morara opened the pandora's box. The Government was given 48 hours to produce Njoroge.
The lawmaker immediately left the capital for Kakamega only to die within the same 48 hours ultimatum he had issued.
"To any person when you look at it, that (ultimatum) could have definitely led to his death from history and from what we see from African governments. We feel that it could have triggered his death from some quarters," Thomas Moindi, his step brother says.
Morara had left Nairobi with his two colleagues, Nyarangi Moturi (Mugirango North) and Mark Bosire (Kitutu Masaba), but the two disembarked in Nakuru after a fallout with Morara whom upon reaching Kakamega opted to stay at his friend's place, Ezekiel Nyarangi, who was the area DC.
"I have had the opportunity to meet Mrs Nyarangi who says there was joy throughout his stay at their place. The DC prevailed upon him not to leave but he insisted," Sandy says.
Morara was driving his Peugeot 404 registration number KKZ 058 when he collided with a police Land Rover GK 1357 that had only the driver, Constable Fredrick Kugo.
In his communication to the MPs on Tuesday, September 22, Speaker Fred Mati decorated Morara as a man who achieved so much in so little time.
"Mr Morara was not going for joy-ride when he met his death, he was in the service of this nation...rarely has a man's so short career in this House left such an indelible mark of his character and devotion to duty…"
Mbita MP Osingo Migure was among the first people to raise doubts about the circumstances surrounding the accident. And he did so on the record:
"Mr Speaker, the voice of Kenya informed this country that Mr Morara had an accident-His car collided with a lorry. Now, the next day, sir, we received information from the press that Morara's vehicle collided with a government Land Rover…we have two conflicting reports, and members of the public are bound to know how the MP had an accident….we do not know which one is right and which one is wrong…."
His Kimilili colleague MP Elijah Mwangale picked it up, demanding an independent investigation given that a police vehicle was involved in the accident.
"Will the Government assure this house that police investigation currently underway on the cause of this fatal accident shall be done by an independent police team from outside Western Province?" he pleaded.
The pleas, it looks, fell on deaf ears. Human rights activist and executive director Open Society Initiative for Eastern Africa George Kegoro is pushing to have Morara's death classified as a political assassination.
"If it looks like a political assassination and we have had a chain of political assassinations in the country, then it can end up as one. In the case of Morara, we have reluctance and a delay in carrying out investigations ..what is the fear if the matter doesn't have any political implications? that's what we are asking," Kegoro says.
He says if there was an allegation that the accident was a killing, then there's an obligation on law enforcement to investigate because criminal offences never expire.
Mombasa, Nakuru, and Kisumu have roads named in honour of the late MP, a political leader who served in Parliament for only months. During the 2020 Mashujaa Day celebrations in Kisii stadium, ODM leader Raila Odinga hailed Morara as a hero. The following day his daughter Sandy met President Uhuru Kenyatta in Ikonge.
She is now pushing for a second meeting with the Head of State.
"The move by the family to call for declassification of his death and also have it declared a political assassination is very much welcome and good for the history of this country," Wamwere adds.
ost progressive politicians of his generation," Wamwere adds.