Uncertainty over Badi fate six months to the expiry of NMS's term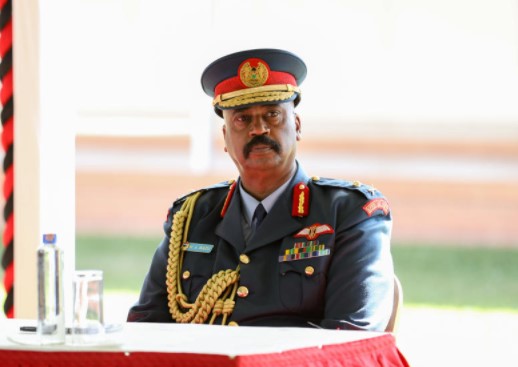 The future of the Nairobi Metropolitan Services (NMS) is shrouded in uncertainty with less than six months to the end of its two-year term.
Doubts also abound on whether Major General Mohamed Badi's term will be extended beyond March 18, 2022 given the recent political developments.
Former Governor Mike Sonko's move to the Supreme Court to stop Deputy Governor Anne Kananu from being sworn in as the governor also complicates matters for NMS.
Notably, the deed of transfer of functions to the National Government is expected to expire in March next year, and it can only be extended by a substantive office holder with the backing of the county assembly.
The deed of transfer was signed on February 25, 2020, by then Governor Sonko and then Devolution Cabinet Secretary Eugene Wamalwa with the blessings of President Uhuru Kenyatta.
The deed operationalised NMS for a period of 24 months.
Without a substantive governor in office, however, there would be no one to officially extend the tenure of NMS.
Then there is the Nairobi County Assembly where MCAs are reading from different scripts on NMS. In September, Riruta MCA James Kiriba kicked off a storm by tabling a notice of motion calling for a transitional oversight committee to instigate the reversal of the four transferred functions; Health, Transport, Planning and Public Works as well as utilities and ancillary services to City Hall.
He proposed that the committee be composed of assembly leaders, except the speaker, chairpersons of committees responsible for the transferred functions and three other people representing the youth, women, and persons living with disabilities from among the MCAs.
Kiriba's motion, however, caused disquiet and jolted the Jubilee party to initiate a process of de-whipping him.
A day later, Majority Whip Paul Kados wrote to Speaker Benson Mutura informing him that Jubilee leaders in the assembly had started disciplinary action against Kiriba with a view to kicking him out of all committees.
Kados further claimed Kiriba had violated Standing Order 205, which expressly provides for the process of tabling a motion to set up an ad hoc committee. Eventually, Kiriba withdrew his motion.
Majority leader Abdi Guyo said the work being carried out by NMS was evident and efficient and as such, there was general consensus that its term be extended until a new governor is elected, adding it should not be stopped from continuing its services because of various political interests.
But Westlands MP Tim Wanyonyi says NMS should not continue operating and that it "should fold up and leave and handover everything back to the county government".
"After two years, NMS will become irrelevant and people will not feel what they are doing. It is better that they leave when they are still in a better place not when the people are shouting at them," he added.
Pundits have warned that a bid to extend NMS' tenure could face legal hurdles. They said its "expiration date" which also comes just few months before the scheduled August 9 elections, presents a challenge.
For a term extension, Ms Kananu, in her capacity as acting governor, is required to make a formal request to the assembly and national government and justify why NMS should be allowed to continue controlling the four functions.
Political analyst and constitutional expert Bobby Mkangi however warned that seeking a term extension for NMS with elections just a few months away, would be ill-advised.
"Someone can go to court to challenge the term extension if it is not well executed. It would also be risky to seek an extension of tenure with elections just around the corner," he said.