Nairobi Expressway: Haile Selassie-UoN Roundabout stretch to be opened on October 15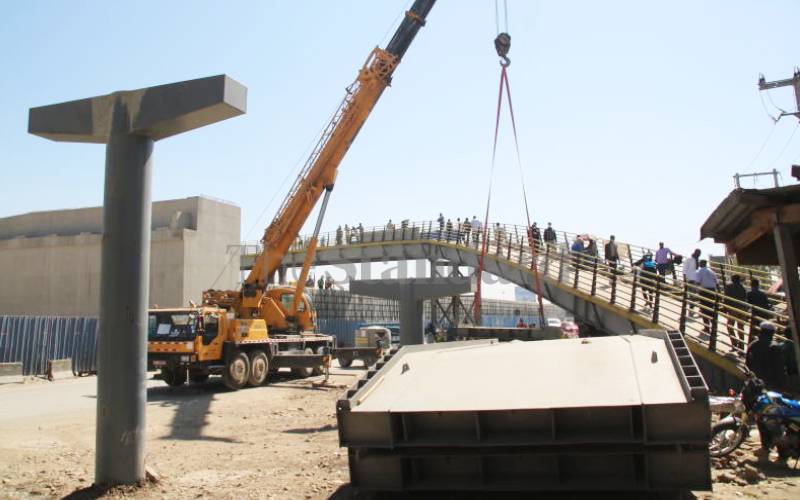 The Kenya National Highways Authority has said the stretch between Haile Selassie Avenue and the UoN Roundabout will be opened on October 15.
Ag director-general David Muchilwa said the overall progress currently stands at 64.8 per cent with notable progress of construction of the operation.
He said more than 4,000 people have been employed directly under the project across various departments and sites.
The sections of roads where traffic congestion could still be experienced, include areas currently under intervention such as GM, where a new footbridge is being installed.
The other section is the Bunyala-Haile Selassie Roundabout-University Way where hoisting of box girders is still ongoing.
To this end, various interventions have been put in place to ease traffic. they include opening up various completed sections of the Nairobi expressway to traffic to give way for works on the existing highway. These include the section along Imara Daima to GM, and the section at Airtel.
Further, the authority has seen the opening up of lanes that were previously closed at Syokimau and Mlolongo.
There has been an improvement of two-directional U-turns at various points such as Mlolongo (Allpack).
Eng. Muchilwa went on, adding that the crew has ensured continuous watering of the construction sites to reduce dust as well as widening the angles at diversion points such as at Gateway Mall.
President Uhuru Kenyatta will commission the Nairobi Expressway in April 2022.
Transport Cabinet Secretary James Macharia made the announcement last month during a site visit to assess the progress of the works.
"Test runs on the road will take place in March next year, as we are confident that the contractors will have completed all works by February."
Macharia added that the project will be completed in two years instead of the earlier projected four years. "We shortened the project as the contractors worked 24 hours a day."
"The Expressway must not be seen as just an infrastructural project. It's part of a bigger story of moving labour and capital much faster from one point to another," the CS said.
"When complete, a journey from Ruaka to JKIA will take you a maximum of 30 minutes instead of the two to three hours," he added.
But more importantly, the CS said, agricultural produce from Kiambu to JKIA will take less than an hour to get to JKIA and to markets in the city centre. "The lifeblood of every country's economy is infrastructure. And no one has built more infrastructure in Africa than Uhuru has in 10 years."