Jowie at risk of going back to jail for violating his bail conditions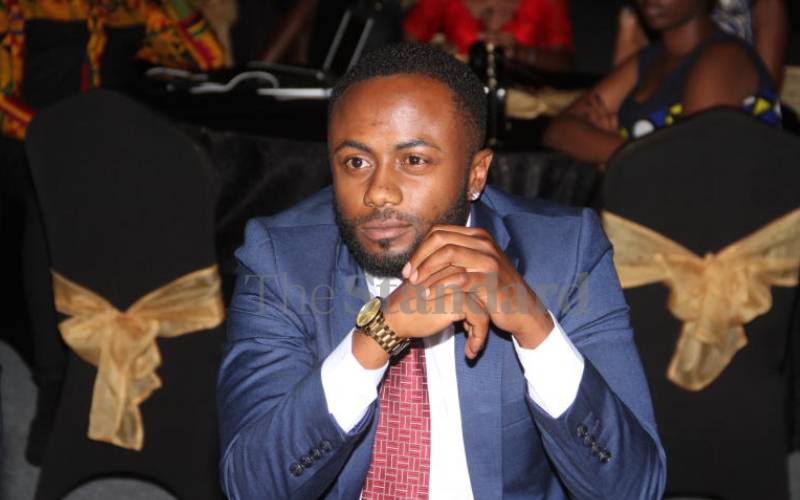 The prime suspect, Joseph Irungu alias Jowie who is facing trial over the murder of businesswoman Monica Kimani risks going back to prison after the prosecution filed an application to cancel his bail.
The Director of Public Prosecution through senior State prosecutor Catherine Mwaniki argued that Irungu had breached the conditions issued by Justice James Wakiaga when he was released from custody in February last year and is putting the lives of witnesses at risk.
"He has deliberately disobeyed the conditions of his release and went ahead to commit further crime. It is only fair that the court cancels the bail and bond he was granted to meet the ends of justice," said Mwaniki.
Jowie was charged in October 2018 alongside his then-girlfriend, former Television journalist Jacqueline Maribe with the murder of Monica at her Lamuria Gardens Apartment in Kilimani on the night of September 19, 2018 hours after she returned to the country from South Sudan. Justice Wakiaga released him on a cash bail of Sh2m in February last year after 16 months in prison with certain conditions that the prosecution claims he has breached.
The judge had ordered that Jowie should report to the village chief where his parents reside once every month and the chief to make monthly reports to the court's deputy registrar. Justice Wakiaga also issued a condition that Jowie should not comment on the case in any media platform either by himself or through his agents and not to contact any of the witnesses.
But the prosecution stated that he has breached the conditions and relied on an affidavit by investigating officer Maxwel Otieno who swore that they have gone to Jowie's village in Nguta Estate in Nakuru and found the area chief who confirmed he has not submitted any report.
"I have confirmed that the accused person does not live with his parents at Nguta Estate and does not assist them in poultry farming. It was also the duty of the accused to ensure the reports are submitted to court but that has not been done," swore Otieno.
He stated that instead of staying with his parents in Nakuru as per the court's condition for release, Jowie resides in Nairobi where he works in a private security firm. The court will deliver a ruling on September 28 on whether to cancel his bail.