Police officers 'attempt to rob' man in Dagoretti, Nairobi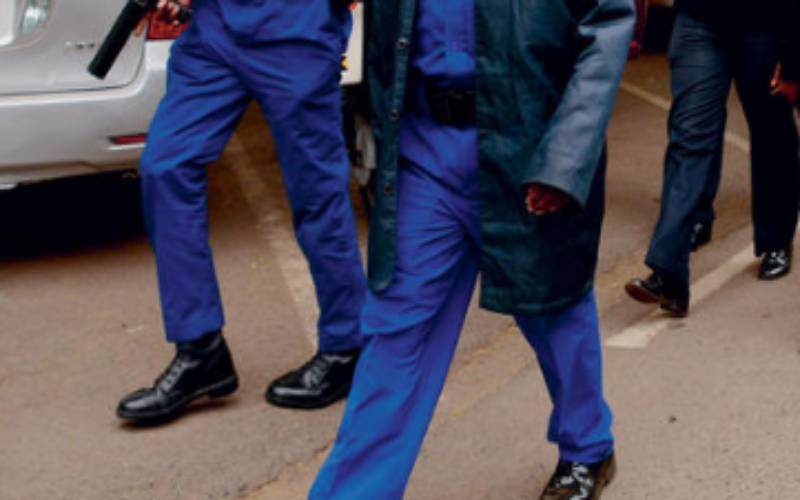 Two police officers have been arrested for attempting to rob a Dagoretti resident.
It is alleged the officers, who were armed with pistols, attempted to rob Stephen Kamotho Kinyanjui whom they had handcuffed. The incident happened on Thursday, September 9 at Kioko area in Dagoretti, Nairobi.
"The man resisted [the robbery attempt] and shouted for help (sic). Members of the public intervened and rescued him," says a report filed at the Gigiri Police Station.
The two officers, both attached to Spring Valley Police Station, however managed to escape.
While fleeing the scene, a pocket phone belonging to one of the suspects fell.
Officers from Kikuyu Police Station retrieved the phone, and used it in identifying the suspects.
A subsequent search for the suspects was launched, leading to their arrest on Thursday morning.
A Jericho pistol loaded with 15 bullets and a Ceska pistol with an equal number of ammunition were recovered from the suspects.
"They (suspects) have been detained at the Gigiri Police Station awaiting collection by DCI officers from Kikuyu station," said the report.