Court stops prosecution of Nelson Havi over assault claims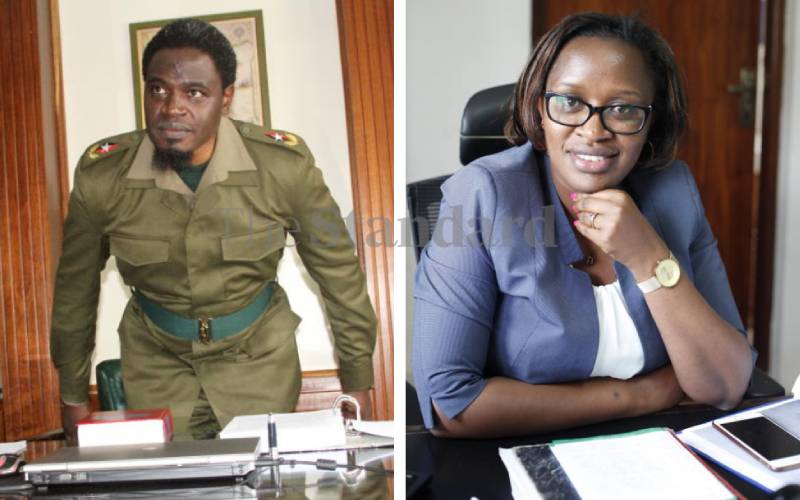 The High Court in Nairobi has barred the police from arresting or charging Law Society of Kenya (LSK) President Nelson Havi over alleged assault on the society's CEO Mercy Wambua.
Justice Jairus Ngaah has shielded Mr Havi from imminent prosecution in an escalation of differences between him and Ms Wambua.
Havi moved to the High Court after Wambua filed a complaint that she had been assaulted during an LSK Council meeting held on July 12, 2021, at the LSK offices in Nairobi.
Lawyer Brian Khaemba, who is representing Havi, told the court that his client was arrested on Tuesday in his office without a notice or explanation of what he had done.
"Prior to his arrest, the respondents had not issued any summons or notice to the applicant requiring his presence at any location of their convenience either to offer clarifications, answer questions or assist with any investigations relating to any matter criminal or otherwise," Mr Khaemba said.
According to Havi, he learnt about Wambua's assault claims from the media. He says that the media reported that the CEO had made a report at Muthangari Police Station.
"The applicant has a good reason to believe that the respondents have acted on the said Ms Wambua uncorroborated and pertinently defamatory utterances in the media to effect the unlawful arrest on his person," Khaemba argued.
"The applicant is reasonably apprehensive that the respondents intend to visit ridicule, embarrassment and public odium upon him through wanton arrest on trumped-up charges on account of rumours and innuendo peddled through the media and absent of any concrete evidence of criminal misconduct on applicant's part," he said.