City Hall pledges 1,042 affordable houses by December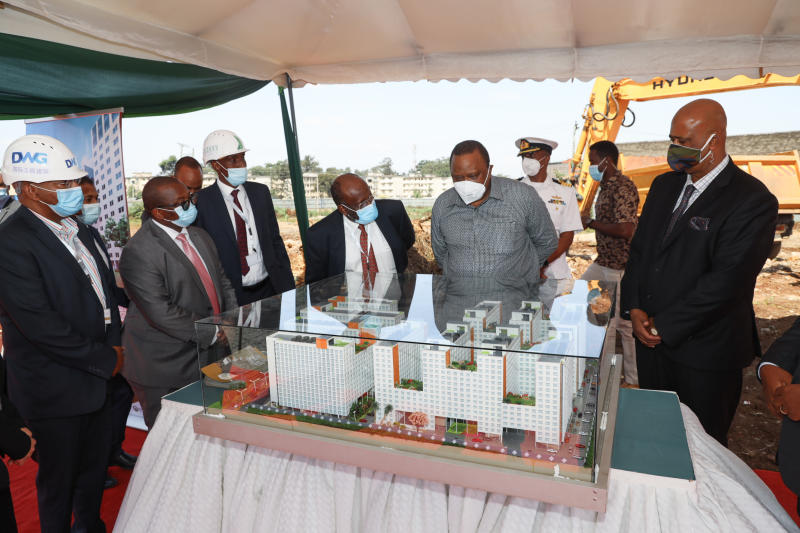 Construction of the first 1,042 housing units in Pangani, Nairobi, will be complete by December, City Hall has said.
The remaining 518 units for the affordable housing programme will be ready by May 2022. Construction of another 1,830 units in Jevanjee estate is expected to be complete in December 2022.
The scheme seeks to put up 3,390 units and is being undertaken by the national and county governments under the Big Four Agenda.
Finance Executive Allan Igambi, while reading the budget last week, revealed that the county was working to fast track realisation of the project to address the housing gap in the city.
"The project has progressed well and it is estimated 1,042 units in Pangani will be complete in December and the balance of 518 units be complete by May 2022. Additionally, the 1,830 units in Jevanjee gardens are estimated to be complete in December 2022," stated Mr Igambi.
The CEC further noted that the groundbreaking of Ngong road estate and Suna road market, for an additional 3,500 housing units, would commence soon.
"The county government will continue to support the development of affordable housing through joint ventures," he added.
Pangani, being the pilot project, is estimated to cost Sh25 billion and sits on 5.2 acres of land worth Sh4 billion.
Once the houses are complete, each tenant will pay Sh8,000 monthly for 30 years.
In an earlier interview, Lands and Urban Housing CEC Charles Kerich noted that 1,562 units will be distributed accordingly with 952 houses consisting of 128 one-bedroom apartments, 248 two-bedroom apartments and 576 three-bedroom apartments. An additional 610 three-bedroom units will be available.
He said the project is funded by the private sector and the county intends to use the same model to develop other estates.
The groundbreaking of Pangani estate was to be in August 2018 but it delayed due to the lack of a policy framework to guide the construction.
The project took off in December 2018 but attracted criticism in July 2019 when tenants were evicted at night.