Revealed: Daytime prostitution outside city nursery school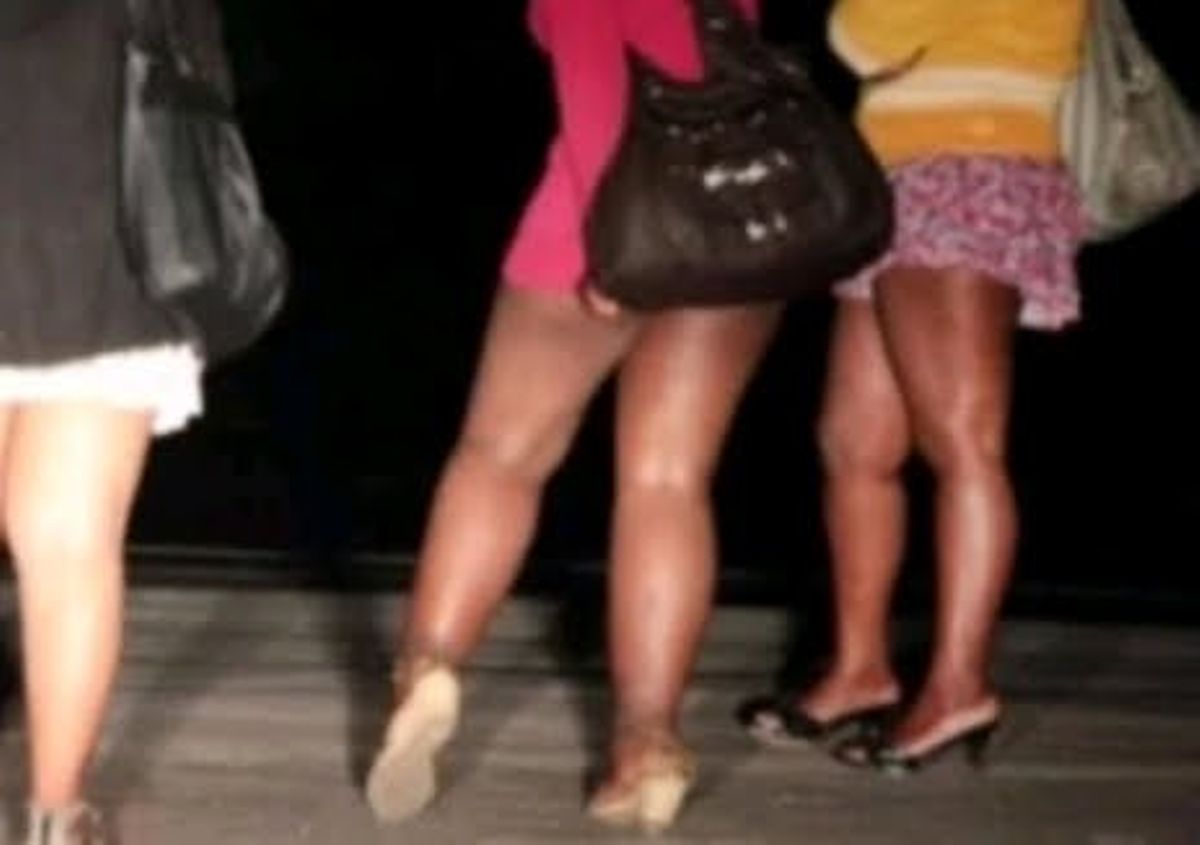 Whichever way they tread, the stench surrounds them. They are too young to know what goes on, but every day, like commanders inspecting a guard of honour, the nursery school children must pass between rows of half-naked women, waving off the overpowering odour of illicit drugs and sweat.
On this hot Friday afternoon, we visit this dungeon in Nairobi's downtown. There is a façade of calm and everyone seems busy, with hawkers shouting at the top of their voices to attract buyers.
The theatre of this drama is Ndumberi Road, a 150-metre stretch leading to Central Day Nursery School. There are more battles in this area; it acts as an escape route for hawkers fleeing county askaris.
To a casual observer, this may look like any other part of the city. But its signature is groups of sex workers leaning on walls, waiting for clients in broad daylight. Many traders are used to this sight, but visitors won't give it a second look.
Most of them are skimpily dressed young women in their mid-20s leaning on the wall surrounding the nursery school, and making it uneasy for parents and guardians checking in to pick the young ones.
To while away the hours as they wait for clients, some of the prostitutes can be seen taking beer from cans, others chewing khat while a few smoke.
This is replicated on Ngariama Road. The two roads meet at the main entrance of the nursery school.
On the same road is House of Judah Church, associated with gospel artiste Ruth Wamuyu. It is directly opposite the nursery school.
Ideally, the sermon should be going on with doors open, but these are not ordinary times. An open door and loud solicitation for sex might distract worshipers during lunchtime devotion. To keep temptation at bay, church doors remain closed at all times.
A senior teacher at the public nursery school told The Standard the women not only try to attract clients there during the day but have also littered the area with dirt, including cigarette butts and khat leaves.
At the school's entrance are used condoms, inner wear, beer bottles, cigarette packets and drug remnants.
"During the holidays, we wrote to the county Education officers to look into the matter so that it can be escalated to the seniors because we have nursery school children around and no parent would want their children to study in such environment," said the teacher.
The nursery school has about 100 children who are dropped off in the morning by parents.
A security guard manning House of Judah Church said the presence of sex workers in the area had tainted the image of the church just like the nursery school. "I have worked around here for some time now, and what I have seen is shocking. Sometimes the nursery school children ask their parents why the women around walk half-naked. Some worshipers are also shocked when they see what happens around here," said the guard.
However, Caro Njoroge, in charge of programmes at Kenya Sex Workers Alliance, says they have the information about the 'girls' operating within the area and they have told them to keep off the school vicinity "The area is hot spot for sex workers, but it's a matter that we have addressed. They also have children like anyone, and we told them to operate on other spots to avoid being blamed," she said.
"All these problems were brought by Coronavirus that led to closure of bars and clubs on Duruma Road where they used to operate from. That is why they come out during the day to hunt for clients."
At the moment, Njoroge says, the alliance has 79 member groups that are established under formation of Sex.
Workers Group
Another group under Bar Hostess Empowerment Support Programme had reported that they have more than 20,000 members surviving on commercial sex to feed their families.?
Peter Mwaura, who runs a bookshop opposite the school says, the women show up as early as 10am in the morning. "They are a nuisance to traders and the worst thing is we have a nursery school around here, sometimes when drunk, they get intimate with clients behind the vehicles parked along the nursery school's wall," says.
Martin Kimeu, a security guard at a booking office belonging to a Mombasa-based bus company, believes that the presence of the prostitutes attracts hundreds of people to the street.
"Duruma Road is ever busy because all booking offices for buses to Mombasa, Kampala and Tanzania are located here, and people who travel at night must get something to grab, thus the temporary eateries dealing with various foods," he Kimeu says.
Street that never sleeps
Central Day Nursery School shares a busy junction with Duruma Road, a popular street that is ever alive even when the rest of the city shuts down in the evening.
Both legal and illegal businesses thrive here almost 24 hours daily even during strict curfew hours.
The road is approximately 200 metres connecting Accra Road (now Kenneth Matiba Road) and has tens of businesses. Commercial sex workers — both women and men, pop out from dark lanes making strange cat calls to passers-by.