Palestine Embassy hails Kenya over stance on Israeli attacks in Gaza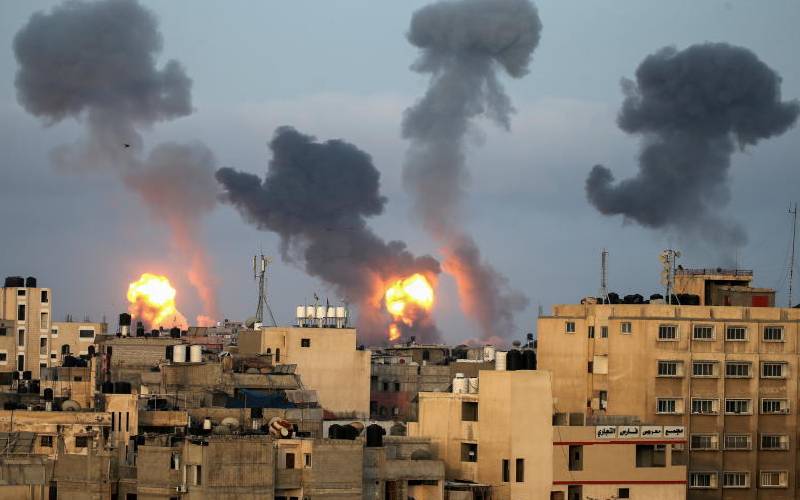 The Embassy of Palestine in Kenya has hailed Kenya's government for standing in solidarity with Palestinians in the wake of the recent Israeli attacks in Gaza.
In a statement on Saturday, May 15, the embassy praised the government of Kenya for taking a tough stance in relation to past violations, including the latest crisis triggered in the Al-Sheikh Jarrah neighbourhood of Jerusalem.
Kenya, a new member of the UN Security Council, has previous reiterated support for past Council resolutions in the Middle East crisis. Since Monday this week, the Council has been attempting to issue a joint statement on the latest fighting between Israel and Palestine but a permanent member of the Council has thwarted the bids.
Kenya is said to be among the group that is keen to avoid a de-escalation of the conflict through the issuance of a common UNSC resolution asking both parties to cease.
"Kenya's position is in harmony with the International Law and the positions declared by the overwhelming majority of States and International independent Organisations, who have all called on Israel to stop evicting the Palestinian inhabitants and confiscating their properties for the benefit of Israeli Settlers as well as repeatedly harassing and assaulting both Muslim and Christian worshipers in Jerusalem," read the statement seen by The Standard.
The embassy expressed disappointment on the ongoing violations despite condemnation from independent human rights organisations and United Nations relevant bodies.
"Regrettably, the calls of Members of the United Nations Security Council, EU Member States, UN Secretary-General, The Chairperson of the African Union Commission, The League of Arab States, the Organisation of Islamic Cooperation, The United Nations Human Rights Council, Human Rights Watch, and Amnesty International, fell on the deaf ears of Israel, the occupying power."
The embassy urged Kenya to work with other members of the UN Security Council in compelling Israel to stop what it described as the illegal occupation of Jerusalem's Al-Sheikh Jarrah neighbourhood. Another Council meeting is scheduled for tomorrow.
"We call on Kenya to continue to work closely with other members of the Security Council and maintain the pressure on Israel to bring it to compliance with International Law and to end its illegal occupation. Such effort is the only viable way forward to achieve peace and end the conflict," the embassy stated.
The embassy linked the latest attacks to the impunity that Israel has wrongfully enjoyed for a long time, of violating its commitments under International Law and International Humanitarian Law, Security Council Resolutions, as well as the bilateral agreements signed in the Peace accords.
At least 128 people have been killed in Gaza since Monday, including 31 children and 20 women, and 950 others wounded, Palestinian medical officials said.
Among eight dead in Israel were a soldier patrolling the Gaza border and six civilians, including two children, Israeli authorities said.