Trader to plead to charges of forging land documents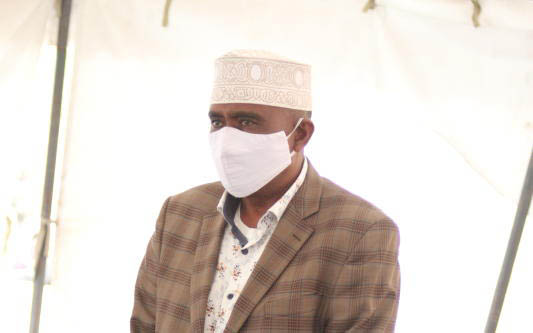 A businessman accused of registering the title of prime land in Nairobi's South C Estate will be charged today after a court deferred his plea.
Abdirashid Abdul Sharif was scheduled to plead to two charges of forgery and registering a property by false pretence, but he told the court that the charges had been stopped by the Environment and Land Court.
Milimani Chief Magistrate Francis Andayi ruled that since the prosecution could not verify whether the ELC court order was genuine, it was important to give them a day to ascertain if the order came from the superior court.
"Since the prosecution cannot verify the order stopping the prosecution of the accused persons, the court adjourns the plea taking to Friday before I make a decision whether to charge the accused or not," ruled Andayi.
The magistrate, however, declined to stop the plea on account of the businessman's ill-health, ruling that there was no evidence that he had been to hospital and cannot follow the court proceedings. Abdirashid had also claimed the charges were defective on account that it did not indicate his correct names but the magistrate ruled that there was nothing wrong in having incorrect names since that can be amended during the trial.
He released the businessman on a bond of Sh200,000 or the alternative of Sh100,000 cash bail.
According to the charge sheet filed in court, Abdirashid was to take plea on charges of impersonation and obtaining registration of land by false pretences between January 2018 and June 2020.