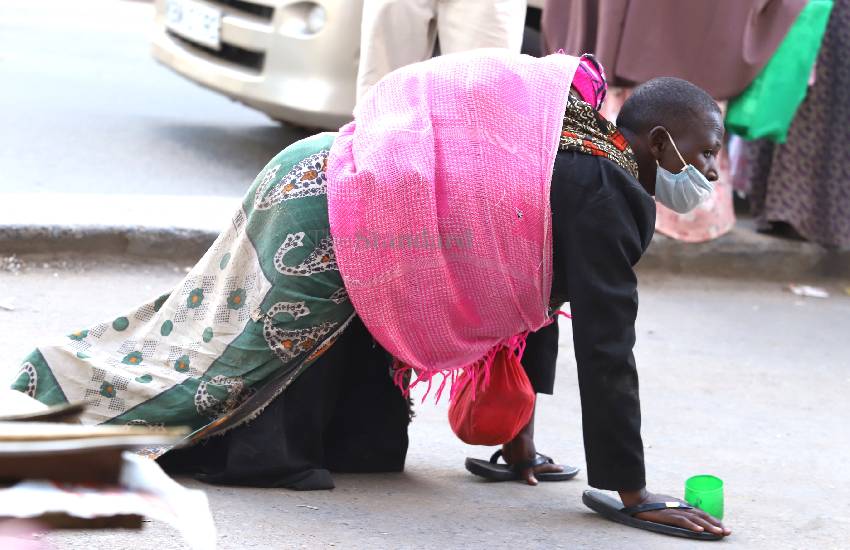 The City in the Sun can sometimes be loved and hated in equal measure.
In Nairobi's concrete jungle, people make a living through all means.
In 'Nairobbery, the matter of an increasing number of beggars continues to be a thorn in the flesh of many.
Some crawl, others fake injuries intended to tug on the heartstrings of unsuspecting city residents and many a time well-wishers find themselves, hearts touched, parting with money.
But as it stands, a number of beggars are just in their businesses and are normal human beings with all their limbs intact and functional.
There are genuine street beggars who need help. However, how others use the handouts leaves a lot to be desired.
The Standard has established that some of these beggars misuse these proceeds from public sympathy by living large.
They are strategically stationed in almost all corners where they will do everything to attract the attention of passersby.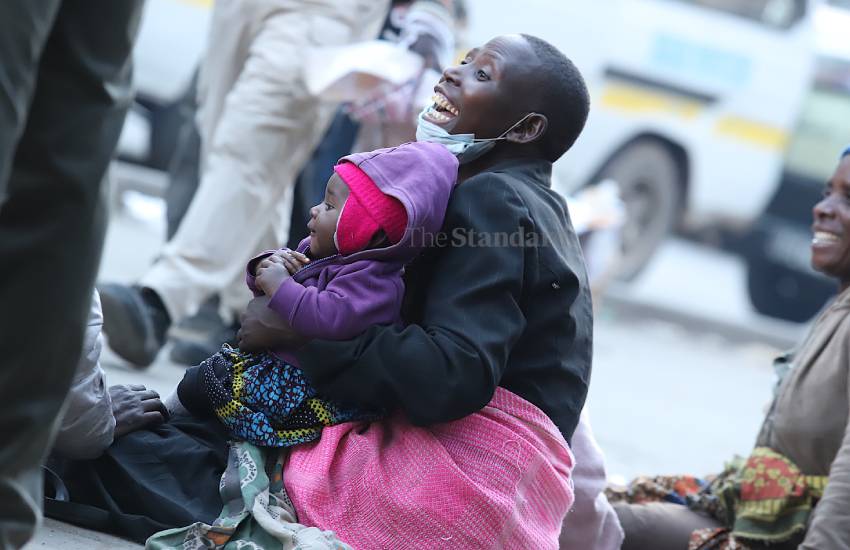 In Eastleigh for instance, we spot a woman who to the eyes of many looks crippled.
She is part of a group of women, men and children who show up in estates at dawn to beg, literally sitting on their legs and crawling the whole day in search of alms.
As evening approached, we spotted more crawling to their usual stage, vehicles plying to Kariobangi.
At the bus stop, a group of others seemed happy with the day's collection, stories ensued and the hearty laughter seen on their faces told a lot.
Time came and they crawled, one after another to the vehicle.
At Kariobangi flyover, everyone was alighting to their houses, and the lady whom we had followed keenly suddenly got 'instant healing.
She hurriedly alighted like other passengers and walked straight towards her residence in Kariobangi.
With all that vigor and stamina like she missed walking the entire day, overtaking all slow movers along the way left us with more questions than answers.