Lawyer's lack of experience in handling big cases comes to focus in interview for CJ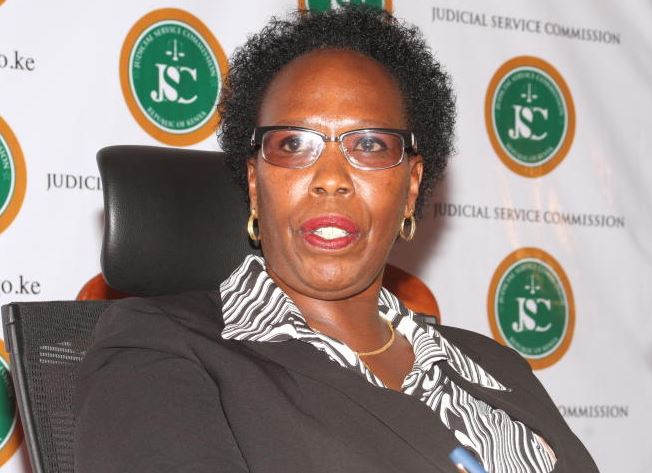 Lawyer Alice Jepkoech Yano's lack of experience in handling big cases was one of the issues that arose during her interview for the position of Chief Justice yesterday.
Ms Yano was the last of the 10 candidates seeking to succeed retired CJ David Maraga and struggled to answer questions asked by the Judicial Service Commission (JSC) panel on how she would handle some of the big cases at the Supreme Court when she has never even appeared before that court.
"It is true I have never handled any big or landmark case given that I have only practised up to the Court of Appeal. But that does not mean I do not qualify for the CJ position since I have held many other leadership positions," said Yano.
Despite being the youngest candidate at 53 years, she told the commission she had what it takes to be the CJ based on her previous experience as commissioner in the Constitution of Kenya Review Commission (CKRC), 25 years in law practice and being the county attorney for Elgeyo Marakwet.
She denied being a project of any politician in her quest to become the first female CJ, saying that she is a hardworking woman and a go-getter who saw the advertisement for the vacancy and applied just like the other candidates.
Yano tickled the commissioners when she said her solution to the dispute over appointment of 41 judges would be to seek a meeting with First Lady Margaret Kenyatta to tell her the mood of the president before approaching him for a discussion.
"Resolving the dispute will require teamwork....," she said.