Suna East MP Junet criticised over remarks against Senator Mwaura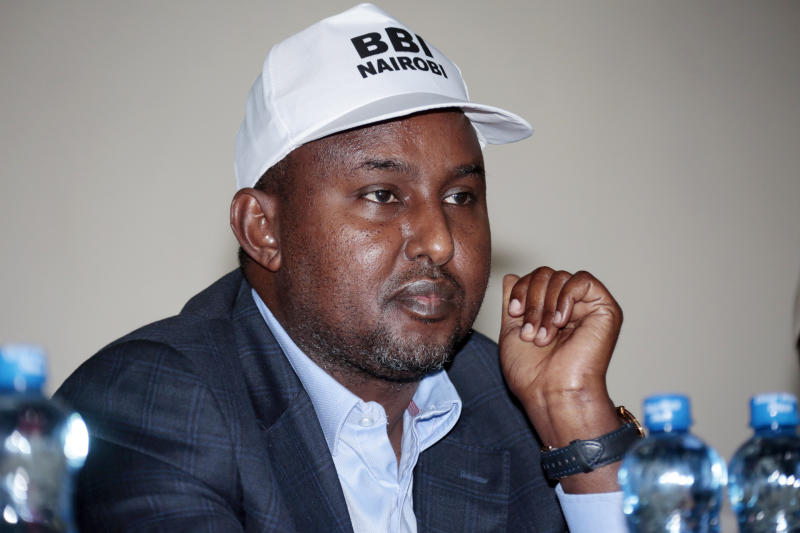 People living with disabilities have condemned the remarks by Suna East MP Junet Mohamed (pictured) against nominated Senator Isaac Mwaura.
In a statement to the newsrooms on Sunday, the lobby termed the remarks discriminatory and said attacks on the basis of disability were attacks on all persons with disabilities.
"Persons with albinism are human beings who are created in the image and likeness of God and therefore deserve respect, honor and dignity just like any other Kenyan," the lobby said.
The group called upon the MP to withdraw the remarks and apologise to the nominated senator who is also facing disciplinary action by the Jubilee Party.
"Junet Mohamed should immediately withdraw and apologies for his rather unfortunate, demeaning and derogatory remarks towards our leader Senator Isaac Mwaura if at all he deserves the title of an honorable member of parliament."
According to the lobby, they will go ahead and lodge an official complaint to the National Cohesion and Integration Commission (NCIC) and the Directorate of Criminal Investigation (DCI) against Junet for contravening articles 27, 54 and 81 of the constitution, and the provisions of the persons with disabilities act, and any other relevant laws.
The lobby called upon the Kenya National Commission on Human Rights (KNCHR), National Gender & Equality Commission (NGEC) and other human rights bodies to join and add their voice to this heinous act.
Junet, the chair of ODM's National Election Board and is the co-chair of the Building Bridges Initiative secretariat, made the remarks against Senator Mwaura on Saturday at an ODM's BBI rally.
Loyalty
Mwaura has been accused of pledging allegiance to another political party contrary to Jubilee Party's code of conduct.
He has however defended his loyalty to the Jubilee party and declared that he would continue being loyal to the party and its leadership.
"I have been loyal to the party and I have never spoken ill of it. I respect the leadership and every other person in the party, Mwaura said.
He also dismissed claims of being a UDA party member saying he is still a registered member of Jubilee.