Court orders Justice Philomena Mwilu to step side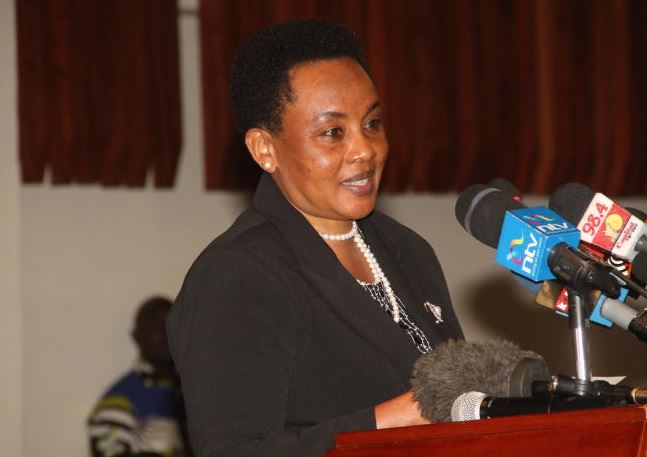 High Court Judge Patrick Otieno has ordered Justice Philomena Mwilu to step aside as Deputy Chief Justice, pending the determination of a case.
The order seen by Standard Digital read: "That a conservatory order is hereby issued against the first respondent restraining her continued occupation of the offices of the Deputy Chief Justice, Judge of the Supreme Court of Kenya, member of the Judicial Service Commission and Ombudsman of the Judiciary."
The petition, one of many, was filed by Isaiah Mwongela.
The hearing has been set for February 12.
Justice Mwilu has been acting as the Chief Justice since her boss David Maraga retired slightly over two weeks ago.
Before stepping into Maraga's shoes, she had waived off the petitions seeking her removal from office, saying they do not hinder her from acting as chief justice.
Mwilu is facing another petition by activist Okiya Omtatah, who is seeking to quash former CJ Maraga's letter that gave a go-ahead to lead the Judiciary in an acting capacity.
"I hereby authorize you, Philomena Mwilu, the Deputy Chief Justice of the Republic of Kenya, to act as Chief Justice of the Republic of Kenya and perform all duties and functions of the Chief Justice from December 12, 2020 until my retirement on January 12, 2021," the former CJ stated in his appointing letter.
She comes in at a time the Judiciary and Executive are in an ongoing strained relationship.