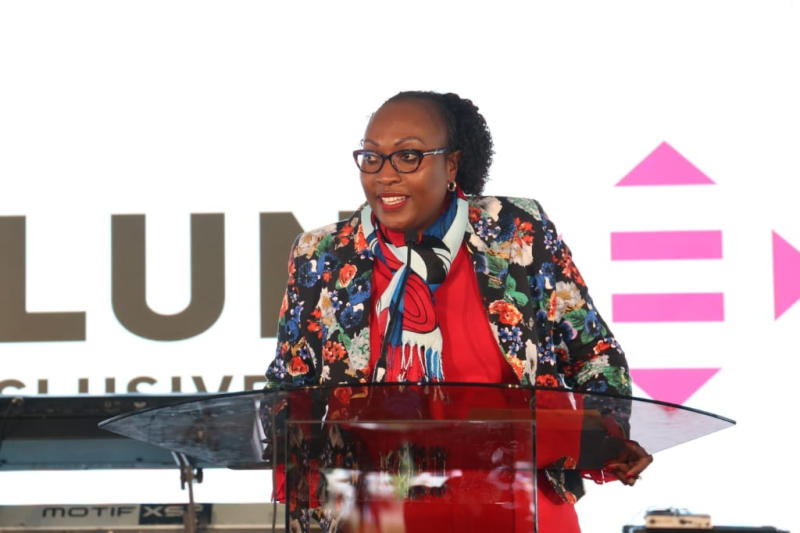 A court in Nairobi yesterday agreed to a withdrawal of the main case stopping the vetting of nominee for Nairobi deputy governor's post and refused to admit a fresh petition by ousted Governor Mike Sonko objecting to his nominee.
In the move that now clears way for Ann Kananu to be vetted by Nairobi County Assembly, Justice Hedwig Ong'udi withdrew the original case by Peter Agoro while also dismissing a last-minute case by Sonko to block her from assuming office.
The judge said Sonko had failed to pay the required assessment fees to revive a petition, which was on its deathbed, following an application by Agoro to withdraw.
"The petitioner has not shown interest to continue with the case and has not consented to the second petitioner being enjoined to the case. This court has been told that there is a cross-petition filed by Mr (Harrison) Kinyanjui on behalf of Mike Sonko. It has not been paid and therefore not before the court. The petition had been withdrawn, each party to bear its own cost," Justice Ong'udi ruled.
Read More
She said despite claims that Agoro was pressured, nothing was placed before her as evidence to prove the allegation. She said the petitioner filed as an individual and no evidence was adduced to show he was representing anyone.
Before that, the court turned chaotic; lawyers threw a judge's address decorum to the winds and opted for a shouting match.
On the one hand, Sonko's lawyer Harrison Kinyanjui was seeking attention and informing the judge that he had paid Sh52,000 for Sonko's petition. On the other, Kananu's lawyer Paul Muite and other lawyers in the case sought to have each address the judge in the order of how they appeared.
Kinyanjui asked Justice Ong'udi to suspend her ruling as Sonko would suffer double jeopardy. She declined.
"In my ruling, I noted that the court had been informed about a cross-petition. A document had been placed before the court indicating that it had not been paid for and I could not deal with a nonexistent proceeding. The court only deals with matters before it and therefore asks the Deputy Registrar to look into the issue," she said.
Bad faith
"The request is being made in bad faith and any party dissatisfied with today's ruling has a right to go to the Court of Appeal."
Kinyanjui urged the judge to allow him to appeal the ruling, adding that she should also give the document showing that Sonko had not paid.
In the discarded cross petition, Sonko had made all manner of allegations, including that he had withdrawn the nomination of Kananu last month. He also claimed that a member of a prominent family had approached him with an alternate deputy governor nominee.
The battle for control of Nairobi is hot. At the centre of it now are six petitions, all of which will determine whether a by-election would eventually take place. The knocking out of the two petitions leaves four others in the corridors of justice.
On Monday, Sonko won an application to have the February 18 by-election suspended until his petition was heard and determined. There is also a petition by County Assembly Majority Whip Paul Kados seeking the court's clarity on January 2018 resignation of Deputy Governor Polycarp Igathe and also advocating for the halting of the upcoming by-election.
Kados argues that Igathe did not officially tender his resignation, hence should, according to the Constitution, be allowed to complete the remainder of Sonko's term.
Two more petitions – one by Evans Oruenjo (an advocate) and another by Patrick Mwangi Kiiru (a Nairobi voter) – have further compounded the challenge the IEBC faces in conducting the election even if Sonko's matter is determined.
The two argue that the Gazette notice declaring the Nairobi governor's seat vacant was premature. They also claim Igathe did not quite resign.
Then there is the petition in which a voter – Josphat Ngendo – is seeking to stop the Nairobi by-election and the vetting of Kananu. Ngendo had wanted his case enjoined in the Agoro matter, which has since been withdrawn.
A section of members of the County Assembly Appointment Committee have already said they are ready to vet Kananu, but only if she is cleared by the courts.
Constitutional lawyer Bobby Mkangi, however, says a by-election is inevitable. He says the law would only recognise Kananu if she was a substantive deputy governor prior to Sonko's ouster.
"If a substantive deputy governor and not a nominee was in place, then we would not have started plans for a by-election because he or she should have taken over immediately," said Mkangi.
Constitutional expert and lawyer Duncan Okatch however says acting Governor Benson Mutura may continue acting beyond his 60-day term should the determination of the court petitions delay.
Mutura was sworn in on December 21, 2020 and his term is expected to lapse on February 18, 2021.
Okatch argues that by the court suspending the by-election, it froze all the processes related to it, including the acting governor's time period.
[Kamau Muthoni, Josphat Thiong'o and Moses Nyamori]