Rot at LSK laid bare as row on staff pay spills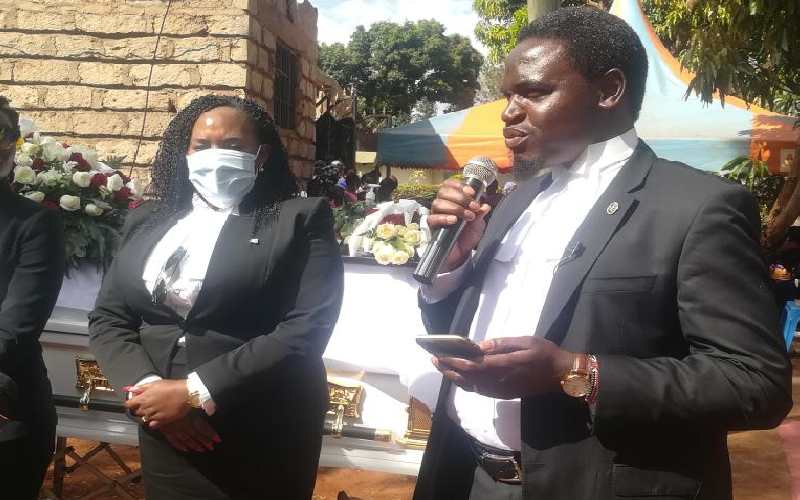 What started as an uproar over delayed December salaries of staff of a lawyers' organisation has laid bare its deep leadership wrangles.
The leadership rot at the Law Society of Kenya (LSK) was revealed on social media on Sunday after one of its members, Jacqueline Manani, accused some LSK account signatories of "refusing" to pay the staff their December salaries.
What followed were accusations and counter-accusations, with confidential documents and emails being shared on Facebook page as the debate got heated, attracting hundreds of reactions.
It emerged from the exchanges that ensued between Manani and LSK Vice President Caroline Kamende that suspicion rules the society.
Kamende had for unknown reasons been barred from transacting the salaries accounts and that the staff were caught in between warring sides.
"Evil and shame is when two LSK council members who are signatories to the LSK accounts refuse to sign salaries for staff," Manani post that triggered it all said.
From the discussion, it turned out that the two council members, Kamende and Roselyne Odede, were dragged into the debate.
Kamende said she tried to complete the transaction but, to her utter shock, was informed by the bank that she had been barred from transacting the particular account. Odede, on the other hand, was said to have resigned from her mandate and could not therefore approve.
Kamende shared screenshots of emails of her attempting to get an explanation from council President Nelson Havi which she also copied to the council members.
Her explanation, however, could not satisfy Manani, who insisted that her mandate to sign the staff salaries had since been restored but she was still adamant.
Yesterday, Havi defended her deputy saying it was true that the bank could not allow her to carry out the transaction.
He claimed Odede's explanation on why she could not sign the transaction was strange.
"When Kamende logged in, she couldn't go through because she is blocked from accessing. We don't know who did that but we suspect the CEO Mercy Wambua whom we fired on October 19," said Havi in a telephone interview.
But LSK CEO said she did her part of approval as a signatory.
"I am not aware of any council resolution barring Kamande from being signatory of the bank," said Ms Wambua on phone yesterday.
Havi and his CEO do not see eye to eye after his attempt to kick her out stalled.