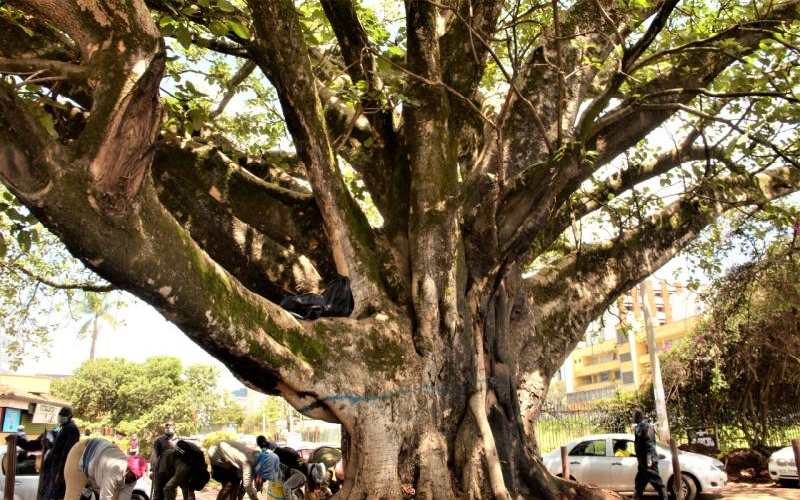 The iconic fig tree on Waiyaki Way has been adopted by the Nairobi Metropolitan Services (NMS) for preservation as a beacon of Kenya's cultural and ecological heritage.
This was after President Uhuru Kenyatta unveiled a Presidential Declaration on the tree on Thursday night.
The Head of State spoke in Nairobi's Westlands suburb, where he said by conserving the tree, Kenya was reaffirming her commitment to the nation's cultural values of coexistence, peace and unity.
The imposing tree dominated national headlines recently when the government opted not to cut it down to pave the way for the ongoing construction of the Nairobi Expressway.
President Kenyatta has reiterated the government's commitment to the restoration of green spaces in Nairobi and the improvement of the city's environment.
The President said through the various environmental conservation projects being rolled out across the city, Nairobi was on course to reclaiming its 'Green City in the Sun' status.
"We are here today on the eve of Christmas to celebrate, I believe our past, our present and our hopes for the future.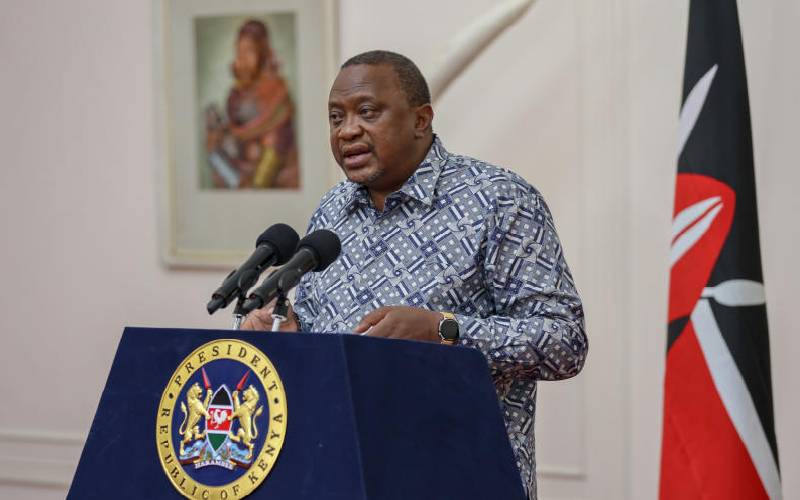 "Indeed we had this recognition world over of the 'green city in the sun' but unfortunately, over the years we abandoned it and we are here to reaffirm and to declare our commitment as a country and as a people to our environment," the President said.
He said the various environmental restoration projects being undertaken by the Government in Nairobi are aimed at making the city more attractive and improving the quality of life for its residents.
The President said the iconic tree, which is estimated to be between 125 to 150 years, links Kenyans with the country's past, present and future.
"There can be no greater significant symbol of that commitment than our presence here in front of this fig tree that was here long before Nairobi ever was.
"A clear indication that it is possible for us to live with nature, it is possible for us to preserve and conserve, while at the same time develop our infrastructure rapidly and our capacity to ensure that our citizens live decent clean lives that each and every person is entitled to," he said.
The Head of State said the ongoing construction of the JKIA to Kikuyu expressway, which will be ready next year, is aimed at easing traffic congestion in Nairobi, adding that by preserving the fig tree, the country is demonstrating the possibilities of actualizing development while at the same time preserving the environment.
NMS Director General Major General Mohammed Badi, who also spoke at the ceremony, said the iconic tree symbolizes hope and the good of the world and called on Kenyans to back Government's development agenda.
"To the residents of Nairobi and all Kenyans, let us support Government agencies in their development endeavours by shining our spirit of patriotism and standing the test of time just like this iconic fig tree, a symbol of natures ability to withstand the test of time," General Badi said.