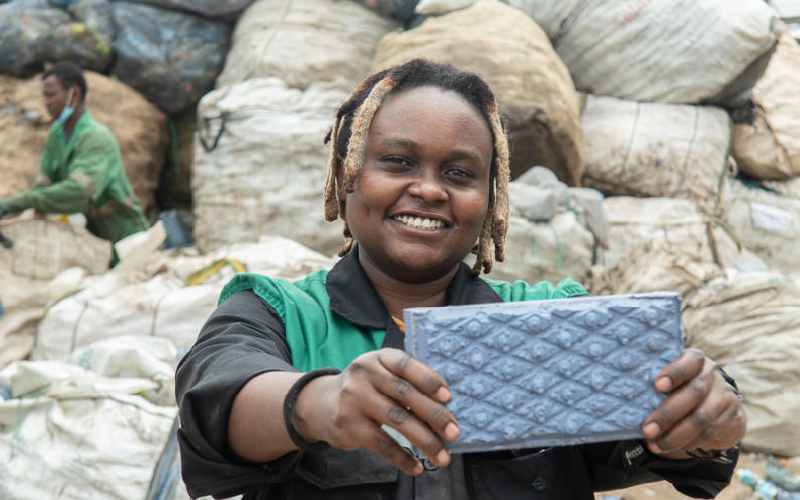 When Nzambi Matee told her friends she was planning to take up waste management as a career, they thought she was crazy. She was 27 years old, had a degree in Physics from Jomo Kenyatta University, and her peers thought she could do better than recycling waste.
However, if that was the direction she had taken, her friends felt she should employ people to do the 'dirty' work. But Matee chose to ignore those who doubted her passion. She pressed on. And being recognised by the UN Young Champions of the Earth programme was the least of her expectations, especially coming just three years after she started.
The award is the UN's highest environmental honour, given to young people whose actions are transforming the environment. She is the only one from Africa, among the seven global environmentalists, feted for their conservation efforts.
"I am elated. Very excited. I am lost for words," said Matee when the announcement was made yesterday.
Matee is head of Gjenge Makers, a company that produces sustainable low-cost construction materials from recycled plastic waste and sand. She started her work in 2017 after getting heartbroken every time she visited the Coast and saw numerous plastic bottles abandoned along the shores. She decided to take up recycling, and put the bottles to good use.
"Plastic is a material that is misused and misunderstood. The potential is enormous, but its afterlife can be disastrous," she says.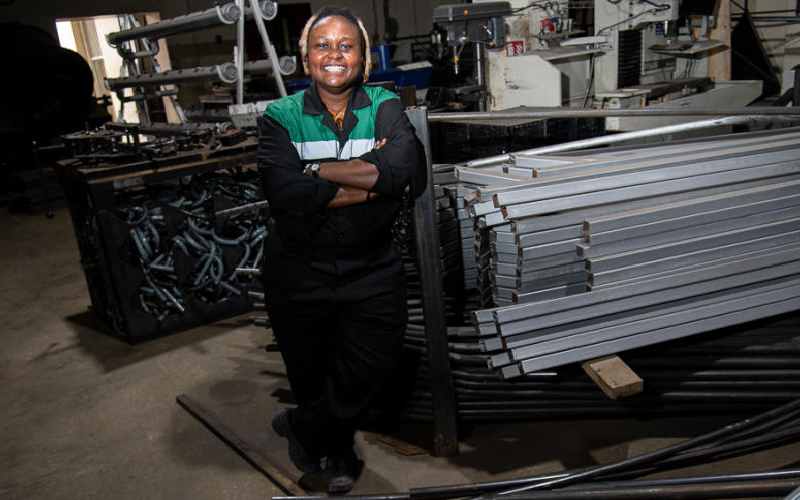 Unep's Executive Director Inger Andersen said the young champions have demonstrated that everyone can contribute towards environmental conservation, and every single act for nature counts.
"Globally, young people are leading the way in calling for meaningful and immediate solutions to the triple planetary crises of climate change, biodiversity loss and pollution – we must listen," he said.
Andersen said the seven winners, all 30 years old or younger, were selected by a global jury of experts after competitive public nomination. The prize comes with a monetary award and mentorship from other environmentalists.
Matee says she feels at home covered in the dirty plastic she recycles and purposes into building materials such as paving stones. Her company is based in Nairobi's Industrial Area. Her motivation, she said, is seeing plastic that had been discarded carelessly becoming alternative and cheaper building materials.
"It sounds like it is an easy thing but a lot of research and passion go into what I do. We make 1,500 plastic pavers per day," she said.
Matee said she had planned to launch her products this year but coronavirus interrupted their grand plans. She also said while their production rate has also gone down significantly, it has not stopped their love for recycling.
"We do what we can under the circumstances. We use social media platforms to connect with Kenyans and we have realised many people are interested in our products. The demand outweighs the supply though," she said.
The company has so far recycled more than 20 tonnes of plastic waste. They are planning to acquire more machines to expand their production.
Other winners are Xiaoyuan Ren (China, 29), Vidyut Mohan (India, 29), Lefteris Arapakis (Greece, 26), Max Hidalgo Quinto, Niria Alicia Garcia (USA, 28) and Fatemah Alzelzela (Kuwait, 24).