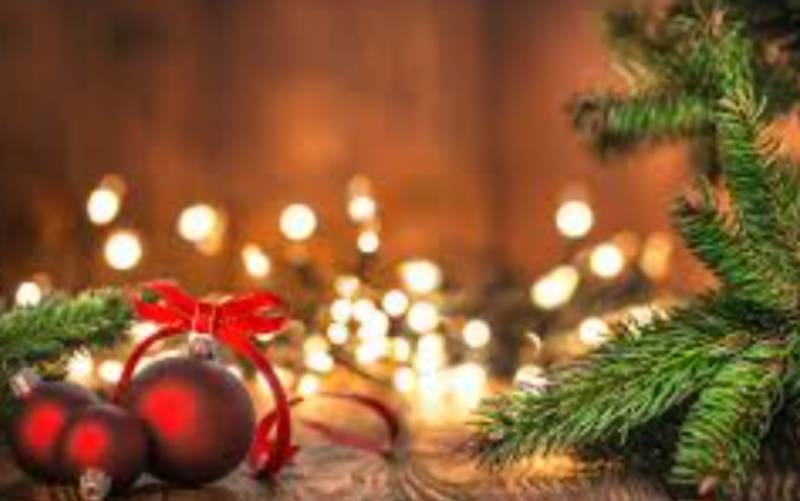 Picture this: Santa Claus with a mask and keeping social distance? Strange. That is how stone cold different this year's Christmas season will be as the covid-19 pandemic continues to batter families and economies globally.
Worse still, there may be no New Year midnight fireworks, traditional family parties. Santa Claus characters who fall in the risky age factor, above 60 years, may also keep off from the party.
Traditionally, Christmas holiday season is associated with merrymaking, family reunions, mega entertainment concerts and traveling. But this year, all these activities may be halted because they go against containment measures.
Impressively, despite this dark reality, Kenyans and businesses are pressing on to keep the Christmas cheer alive.
Read More
In Nairobi's upmarket shopping mall, the Village Market, Christmas décor shines from all corners, luring shoppers to sample the Christmas feeling. The scene is replicated across several malls in the city, including the Sarit Centre, Garden City Mall and Thika Road Mall along Thika Road.
In line with social distance rules, the popular outdoor event Blankets and Wine will be held virtually this year.
Experience like no other
"We have been filming all week to create a Covid-19 compliant event that to be held online. We will note have any physical Blankets and Wine event this year," says Muthoni Ndonga, the CEO Blankets and Wine.
Ndonga promises fans that though different, this will be an experience like no other.
"For us, this is a good opportunity to collaborate with as many artistes across genres as possible who will be participating in the virtual show," she notes.
Gospel singer Emmy Kosgei says her annual Pamoja Concert that is held to usher in the New Year will be a a prerecorded event. The gospel bonanzas that normally attracts huge crowds and is beamed live on KTN is always held at Eldoret Stadium.
"This year we will not have a huge gathering. We are working on the logistics to make the event a success given the new realities we are facing. I will be back next week with all the details," the singer told The Standard yesterday as she left the country for Nigeria.
The changes will also come at a cost for most artistes that depend on entertainment gigs for survival.
"The Covid-19 situation has transformed everything including how we are celebrating Christmas. Artistes will hardly get shows to perform unless the events are done virtually. MCs may not get as many corporates events that are held during Christmas season as many have cut on such luxuries," says Christopher Kirwa, an events organiser.
DJ Pierra Makena who hosts the Park and Chill drive-in events at the Carnivore Grounds says this Christmas season is a real test for the entertainment sector.
"The holiday season draws family and friends together and that is why social events play a key role in making this work. However, this year due to covid-19, many people have health concerns and are more cautious about interactions in the social scene. That is why drive-ins are the perfect way to ensure crowds are controlled as people have fun," says Makena.
To have fun and still stay safe, some are thinking of creative ways to navigate the covid maze.
"Unlike past seasons when we travelled upcountry to celebrate together with our parents, this year, we will fly our parents to Nairobi where we will have a party on Christmas Eve that will only have a e a few family members. The rest will join online," says Valentine Achado.
The church is also determined to ensure the light in Christ continues to shine.
Dr Robert Waihenya the Secretary-General Designate of the Presbyterian Church of East Africa (PCEA) says there is still a lot to be thankful for, despite the devastating the pandemic.
"We have organised for a family thanksgiving, which will be a one-week event. People will have time to reflect and even give to the needy," Dr Waihenya said of PCEA's plans for the holidays.
The church is also scaling up its 'Adopt a Family Initiative', which has been supporting more than 30,000 vulnerable families.
"People are frustrated, have lost jobs and are suffering. We want to give a smile to those families so they can have a merry Christmas," says Waihenya.
The reverend says the church intends to hold Christmas and New Year celebrations as usual. Traditionally, PCEA holds celebrations in its local parishes, with few church events in cities as most people have travelled upcountry.
Difficult as the times maybe, Kenyans who were once voted as one of the most hopeful people in Africa, remain stubbornly optimistic.
Many Kenyans, undeterred by the pandemic, have already made plans for the festive season, booking holiday getaways to various local and international travel destinations.
"We have family and individual deals, local and international. We are trying our best to organise travel in line with safety measures," says Kepher Maina, a tour consultant with Bountiful Safaris.
He says most of the families booking with the travel agency have young children. The company is mainly booking them in exclusive destinations like Laikipia and places with private villas, thus reducing the risk of contracting the coronavirus.
"We have ensured our drivers go for regular covid tests and fumigate our cars before any departure, for the safety of our guests. We also work with hotels that adhere to safety guidelines. They fumigate guests' luggage and check guests' temperatures," Maina says.
Maina also notes that while many local destinations have subsidised their rates, international travel is more expensive, especially for budget travelers.
"International travel is expensive especially for anyone on a budget. You need a covid-19 test at least 48 hours before travel and another test before returning to Kenya," says Maina.
He says another major hindrance is that travel insurance does not cover covid-19. As a result, travelers have to cater for their own quarantine expenses and treatment when they fall ill.
Despite that, he observes that travelers are at an advantage this year since travel is more affordable than in previous years owing to covid-19 discounts.
Meanwhile, to attract more numbers with their offerings, major shopping outlets are already promoting festive offers, as they do each year.
Naivas, one of Kenya's biggest supermarkets, is offering Kenyans a variety of lucrative deals, including discounted prices on major food and household products and free shopping for winners of certain deals.
Retailers have not been left behind and have also tailored tempting Christmas offers to lure customers.
"We have the 'Krisi Bila Worries Krisi na Naivas' campaign, shoppers win Sh2,000 daily, with more than 350 winners each day," Naivas Supermarket's Chief Commercial Officer Willy Kimani told Standard.
Mr Kimani says the offers are also meant to decrease congestion in the supermarkets, which is often witnessed during the last-minute Christmas shopping rush.
With covid-19, last-minute shopping rushes come with the threat of crowding in supermarkets, posing a risk for faster coronavirus transmission.
"We have invested on customer offers that will be running all through the festive season to ensure Kenyans shop early to avoid the last-minute fill-ups in the store that end up causing unnecessary crowding can be deadly this time round," Mr Kimani says.