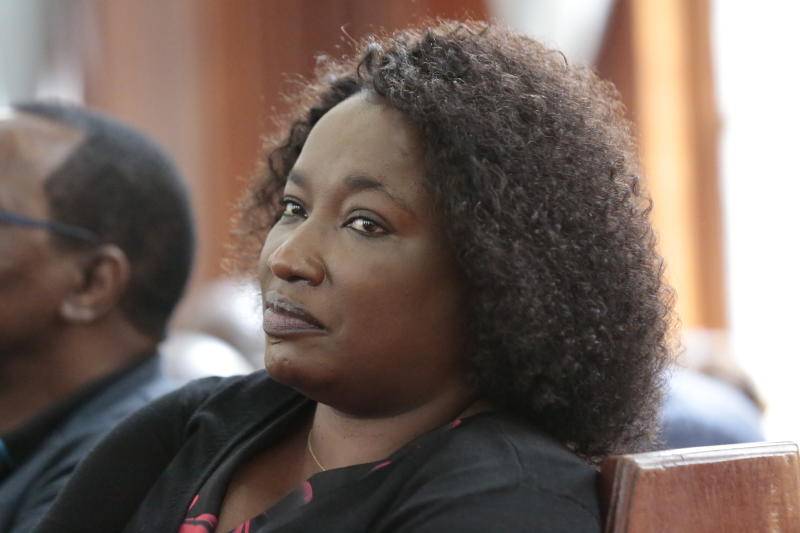 Former Principal Secretary Lilian Omollo is among the very few Kenyans who have walked away from courts with a victory but peanuts in their pockets.
If her employer was in court, he would happily dish out one shilling from his pocket, hand it to her, sanitise his hands and walk away, case and award settled.
Mrs Omollo found herself in law history books after Labour judge Justice Stephen Radido awarded her Sh1 as compensation. Such kind of trivial compensations by a court are referred to as nominal awards.
Litigants are awarded nominal awards where judges find that they have succeeded but have not suffered any loss. These kind of verdicts are borrowed from British courts where judges awarded litigants a penny.
"The Petitioner is awarded a nominal Sh1 (one shilling) for the violation of her right to due process. Each party to bear its own costs," Justice Radido ruled.
On or around May 12, 2020, the Head of the Public Service Joseph Kinyua wrote to the Cabinet Secretary, Ministry of Public Services and Gender Prof Margaret Kobia, informing her that he had removed Omollo from the payroll upon a new appointment to replace her.
In turn, Prof Kobia wrote to the former PS on May 19, 2020, informing that her tenure had lapsed upon the appointment of another person to the office she held.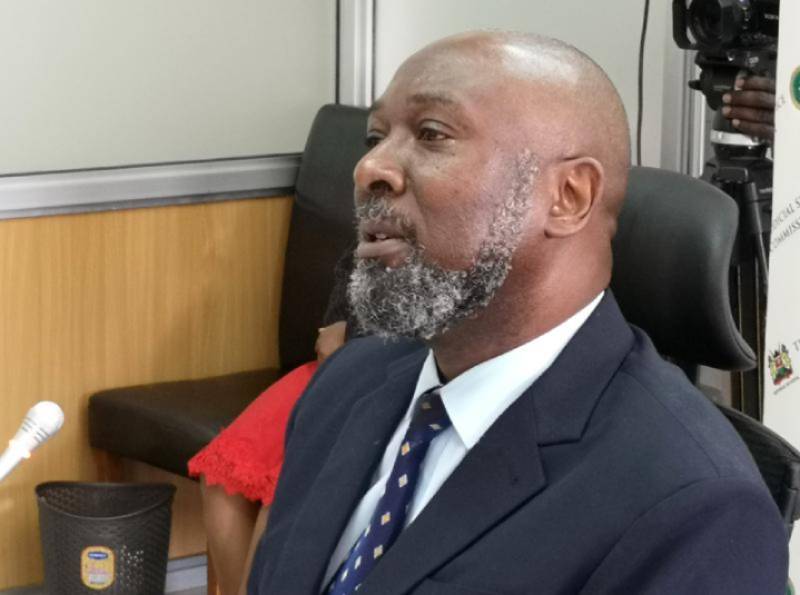 This followed charges being preferred against Omollo over the National Youth Service (NYS) graft storm. She complained that despite being presumed innocent until proven otherwise, the State unfairly withheld her salary since 2018.
In her case, she sought orders quashing the sacking letter and forcing the State to restore all withheld salary and allowances for the years she was in suspension.
Omollo also wanted the Court to condemn the State for unfair dismissal and also pay the cost of the case. According to her, she ought to have been given an opportunity to defend herself against any complaint against her before an adverse decision was taken.
In her reply, Prof Kobia argued that Omollo served as a PS at the President's pleasure. According to the CS, an employer has every right to sack an employee even before a criminal case is determined.
Prof Kobia also argued that the State was justified in firing Omollo as the High Court had ruled that she had received and or benefited from proceeds of crime.
"Her continued retention in office was untenable," Kobia replied adding that Omollo had approached the court with unclean hands.
Anticorruption court judge Justice Mumbi Ngugi found that Omollo had acquired her wealth against the law. She was ordered to forfeit Sh33.6 million to the state.
The money was in 10 accounts under her three daughters' names and entities run by her husband but Justice Ngugi said the family failed to show a legitimate source of the funds.
The ex-PS had claimed the funds were from produce from a farm owned by an entity called Sahara Consultants and her husband Dick Achieng in Uyoma, Siaya, and also from consultancies.
However, the judge faulted the CS saying that the president cannot fire and hire PSs at will. According to the judge, the PS ought to have received reasons why the President had decided to terminate her employment.
"The power to remove a Principal Secretary is placed upon the President. Article 135 of the Constitution requires such decisions to be made and reasons given under the hand of the President."
"The respondents did not exhibit any such decision under the hand of the President. The petitioner was not subjected to due process, nor was she given reasons for the removal from office under the hand of the President. She was ingeniously notified that her tenure had ended because a replacement had been appointed," Justice Radido ruled.
Although the judge found that ex-PS's employer had breached her rights, he declined to award any damages as she did not produce any documents to show that she had appealed the verdict which condemned her for obtaining illicit wealth.
But it was not all lost for her as she left the court with a shilling and a finding that the President cannot arbitrarily sack a PS.
At a glance
About a nominal award:
It is a very small sum of money awarded when a litigant is legally in the right, but has not suffered substantial losses.
It is also known as a derisory award or vindicatory awards
Awarded when courts find that the plaintiff has no established need for compensation.
Nominal award is a concept borrowed from British law
It is meant to point out a wrong rather than attempting to compensate for the consequences
Gibbons v Westminster Bank [1939] is a landmark and reference case for nominal damages to judges and lawyers
Gibbson who has sued the bank for dishonoured cheques despite having money in her account was awarded Sh 40 as nominal damages.