Standard journalist wins Merck Foundation Media Award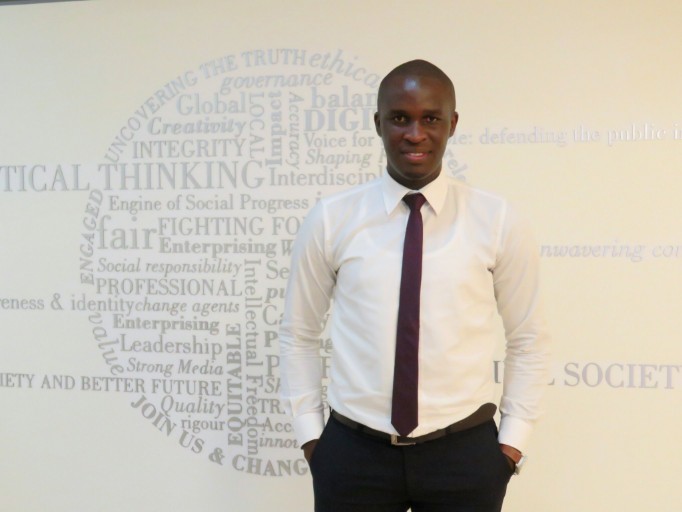 Standard Group journalist Hillary Orinde is one of the winners of the 2020 Merck Foundation "Stay at Home" Media Award.
Orinde is a reporter/sub-editor on Standard Digital and handles the Fact Check section that helps reduce misinformation especially on Social Media.
He won the award under the East African Countries, Online Category's First Position and will pocket $500 (Sh54,000).
Entering the competition, he wrote: "The coronavirus outbreak has caused major disruptions to our daily life and our safety, both physically and mentally, has taken a battering. Misinformation caused by rumours, conspiracy theories and bad health information has abetted the harm."
"I have dedicated dozens of articles to fighting this avalanche of misinformation with the hope that they will sensitise my audience on the dangers of the virus and how to keep safe."
After receiving the news he said, "It is great that our work is being appreciated. Fake news on the virus seems to be at an all-time high and they are growing. A lot more still needs to be done to stop them."
This year's theme of the awards was 'Raising Awareness on how to Stay Safe and Keep Physically and Mentally Healthy during Coronavirus Lockdown' with the aim of separating facts from myths and misconceptions.
Dr Rasha Kelej, the CEO of Merck Foundation, said, "I am very proud of our winners. We received a tremendous response from African journalists in form of their entries. I truly believe that Media plays a crucial role in educating and sensitising our communities about health and sensitive issues such as Covid-19, therefore, through the awards, we are recognising the distinguished reportage and the exceptional work of journalists who frequently covered this topic in their countries".
Other winners include Citizen TV's Mashirima Kapombe and Dorcas Wangira and People Daily's Evelyn Makena Gatobu.