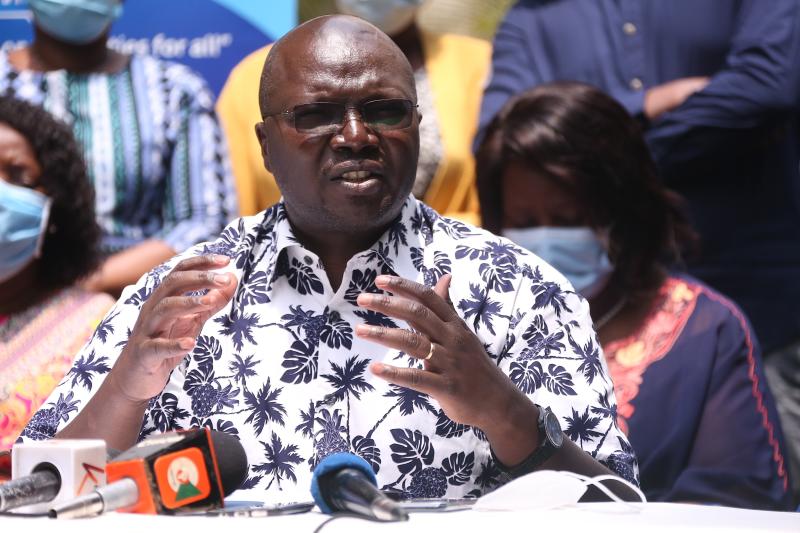 The process of creating job centres across the country where people can visit either physically or digitally to access jobs that merit their qualification threshold has begun.
Already, the process to set up the centres is on and the National Employment Authority (NEA) Board has been tasked to pursue this agenda to fruition and help Kenyans get jobs.
This is part of the measures the Ministry of Labour and Social Protection revealed it is undertaking after thousands of Kenyans lost jobs during the coronavirus outbreak.
Speaking during an induction workshop for NEA Board in Kisumu, Labour CS Simon Chelugui told the Press that the unemployment rate in Kenya had dipped 13.7 per cent.
Read More
"This is because many employers retreated to either scale down staff, send them to work from home on half pay or cancelled contracts awaiting for coronavirus curve to flatten. Others closed shop,'' he said.
The CS said they will liaise with Kenya and foreign embassies to create a pool of job centres across the globe, which will link Kenyan graduates and the semi or unskilled personnel access jobs.
But with the latest reports showing a decline in the coronavirus curve, with more recoveries outweighing infections, there is a need for NEA to develop clear post-Covid-19 recovery strategies in response.
"The pandemic has had an unprecedented impact on economies and jobs in particular. The biggest mistake we can make is to address this pandemic with the same thinking and principles,'' the CS said
According to the Kenya National Bureau of Statistics, the number of people out of active labour force increased by 5.1 per cent (or 435,369 people) to 8.53 million in the first quarter of this year.
This, the CS revealed, worsened the dependency ratio. In the previous quarter, 8.09 million people were not in the active labour force, meaning that the figure has grown.
Chelugui disclosed that currently 80 per cent of unemployed Kenyans are below 35 years.
To tackle high youth unemployment, the CS said the private sector, academia, jua kali and government must work together to develop innovative business models, sound industry and national job policies.
Currently, the CS noted that the number of Kenyans between ages 20 and 34 who are in employment or running a business dropped by 9.89 per cent to 7.02 million.
This is expected to further widen gender income parity in Kenya and globally.
Before Covid-19, Kenya had performed worse in the various categories of Gender Gap Index including economic participation opportunity and educational attainment.
The economic strains saw the National Treasury set the economic growth rate at 2.5 per cent this year from a previous forecast of 5.4 per cent.
The World Bank has also projected a fall in per capita gross domestic product likely to cause millions in the region to fall back into extreme poverty. NEA is also developing an Integrated Labour Migration Management Information System to link Kenyans to decent jobs abroad.