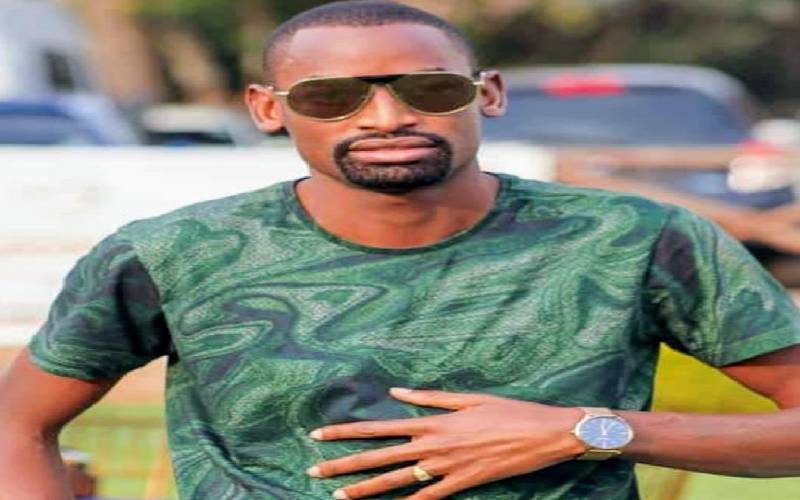 A 28-year-old man was on Friday night shot dead in his Nairobi's Kilimani house bedroom in a suspected fake gold deal gone wrong.
Kevin Omwenga (pictured), who deals in motor vehicles, is alleged, according to the police, to have been shot once in the chest by Robert Bodo Ouko after an argument in his apartment along Galana Road, Kilimani, Nairobi.
The two alongside four other people were in the house when the shooting happened, police said.
Read More
According to police reports, Omwenga has been also involved in the fake gold business and worked with one Chris Okeyo Obure at their office near their residence.
Witnesses said Omwenga and Ouko had an argument in the former's bedroom before a gunshot was heard.
"They were apparently arguing over money accrued from a deal they struck back in March," a witness said.
A brother to Omwenga who was in the house told police he was in the kitchen preparing supper when he heard a gunshot sound from the bedroom.
When he rushed to the bedroom, he met Ouko leaving in a hurry and he later realised his brother was lying on his back with blood oozing from the chest.
They rushed Omwenga to Nairobi Women's Hospital where he was pronounced dead on arrival.
Ouko joined them later before they proceeded to Kilimani Police Station to report the matter.
He was arrested and led police to an office block along Galana Road where they recovered the killer weapon- a mini-Ceska with 13 rounds of ammunition.
Police said the weapon was found kept in a safe which belongs to Obure. Police linked the weapon to Obure who was arrested later.
A bullet shell and empty cartridge were recovered from the scene of the incident. The body was later moved to a mortuary.
Police said preliminary findings show the two disagreed over a deal.
More to follow…