We want Rashid back: Residents say moved officer tamed crime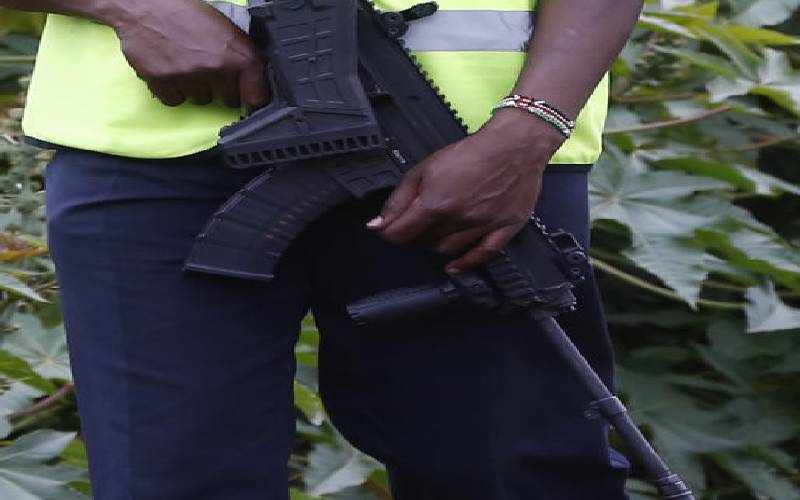 Some residents of Eastleigh and Mathare in Nairobi have come out to defend a police officer they said had helped contain crime in these areas.
The residents who spoke to The Standard yesterday said crimes such as hit-and-run are slowly returning after reports the crime buster, Sergeant Ahmed Rashid, would be transferred.
Rashid is loved and hated in equal measure in the two areas in connection with the various security operations he has led over the years. He is famed for containing crime.
His colleagues at Pangani Police Station also defend him but declined to confirm whether Rashid had indeed been transferred or was on leave, only hinting he was not at the station.
"What will happen to a troop when the commander is not there?" one of the officers said.
Some of the officers who did not wish to be named said they also feared for their lives as they have been marked by criminals.
They lamented that some civil society groups have demonised them without caring about the safety of police officers who are sometimes forced to confront armed criminals.
"Members of the gangs know us. Unfortunately, we don't know them. I must have company whenever I move around. Walking alone is risky for us," said an officer who sought anonymity. The officer said they have been doing their best to help those willing to reform. He said they warn those involving themselves in crime, through their families and some have reformed.
Some civil society groups have been pushing for transfer of Rashid, whom they accuse of extrajudicial killings. They want the officer arrested and prosecuted. However, another group comprising the business community and youth from both areas has defended the officer against the accusations.
"Before Ahmed Rashid was deployed to this area, the situation was bad. You could not walk around freely. There were several criminal gangs, some heavily armed," said a community leader who did not wish to be named.
A local Imam, Maalim Ibrahim, said they only knew peace after Rashid was posted to the area. "Robberies have increased after reports he had been transferred. We were happy with his work and we are asking the Government to bring him back," said Ibrahim.
A local trader Omar Ahmad said the officer made it possible for them to do business 24 hours without fear of being robbed.