EACC asks to table new evidence in Waluke graft case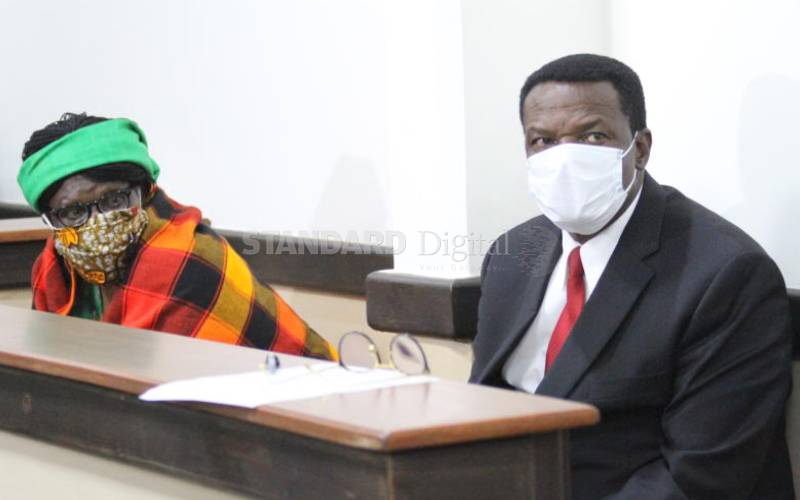 The Ethics and Anti-corruption Commission (EACC) wants the Court of Appeal to allow it to file new evidence to further prove Erad Supplies and General Contractors Ltd used forged documents to defraud the government.
The National Cereals and Produce Board (NCPB), on the other hand, yesterday asked Justices Martha Koome, Jamila Mohammed and Gatembu Kairu to allow them to file a judgement by the magistrate's court, which found Erad directors, Sirisia MP John Waluke and Grace Wakhungu guilty of fraud.
According to NCPB's lawyer Mohamed Nyaoga, the evidence that Erad directors cooked documents to demand compensation for losses and maize storage fees was not available by the time Justice Njagi was hearing the case.
Very crucial
"That material is very crucial to the appellant (NCPB). In the last month there was a conviction of the directors of the first respondent (Erad). The conviction was out of additional evidence which EACC wants to adduce here," said Nyaoga.
Last month, Milimani Anti-Corruption Court Magistrate Elizabeth Juma condemned Waluke and Wakhungu to pay more than Sh1 billion each as a fine after finding them guilty of defrauding NCPB, failure to which they ought to spend 62 years and 67 years, respectively, behind bars.
The court heard that the new evidence will demonstrate that High Court Judge Njagi erred by upholding a Sh564 million award to Erad by an arbitrator, Evans Thiga, necessitating the government to fulfil its payment claim.
EACC's lawyer Ben Murei, in his application seen by The Standard, wants the court to admit affidavits from M/S Chelsea Freight directors Thilogan Pillay and Freddy Chetty recorded on October 24, 2014 in Durban, South Africa.
In 2003, NCPB floated 180,000 tonnes of maize supply tender. Five companies were picked. Hala General Trading LLC, Euroworld Commodities Ltd and Erad were contracted to supply 40,000 tonnes each, while Purma Holdings and Freba Investments got tenders for 30,000 tonnes each.
Erad had claimed that it had contracted M/S Chelsea to supply 40,000 tonnes of white maize, but the South African firm directors disowned the claim, saying they had never dealt with maize, either for sale or storage.
"It is clear that the director of the respondent, one Grace Sarapayi Wakhungu lied on oath and produced false documents. The award was procured through perjury and false documents and is decidedly contrary to public policy and ought to be set aside," argued Murei.
Erad lawyer Protas Saende told judges his clients will oppose EACC's application.