Case filings in Nairobi to go digital from July 1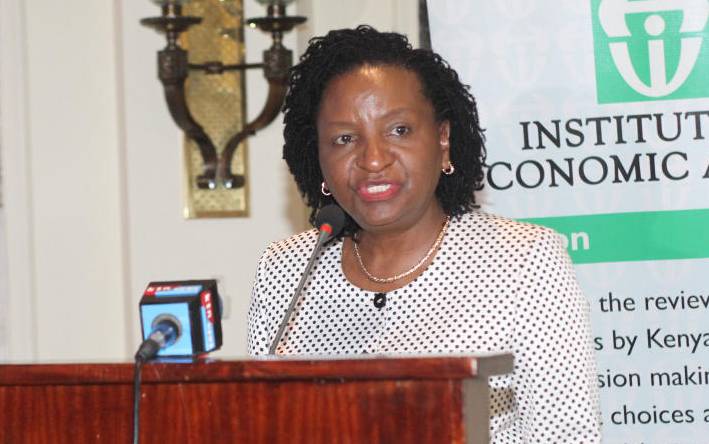 Nairobi courts will from July 1, 2020, use electronic case filing system, the Chief Registrar of Judiciary Anne Amadi has revealed.
In a statement issued on Tuesday, Amadi (pictured) said that there is an established Electronic Filing system dubbed "e-filing" which will begin formal operation early next month. The directive is in conformity with the need to limit gatherings in the precincts of the courts during the time that the country is battling the coronavirus pandemic.
"Any computer or device that allows attachment of files will be sufficient to access the system and carry out the e-filing. The system is already open for use and the public is encouraged to familiarise itself with it prior to the official launch," her statement reads.
The Chief Registrar has, therefore, urged the lawyers, Office of Director of Public Prosecutions and the Police to log into the Judiciary system via https://efiling.court.go.ke to assess the court fees, upload the documents and files in the registry.
According to the statement, this is a step forward to help the courts build upon the existing ICT infrastructure at their disposal for service delivery.
"The courts are already increasingly using ICT platforms to conduct hearings and deliver judgments and rulings," the statement further reads. The program which will be officially launched in July will be followed by Court Recording and Transcription Systems.
The move comes after the courts upscaled operations following the downsizing of functions on March 14 after Kenya noted the first Covid-19 case.
Chief Justice David Maraga gave a number of safety protocols to allow judges and litigants to observe safety in the prosecution of cases. For instance, the CJ directed that lawyers and individuals involved in civil cases would wait to be called for appearances, while the prosecutors and detectives handling criminal cases would be required to go to the courts on specified dates.