Judge rules for DPP in Sh237m Kidero graft case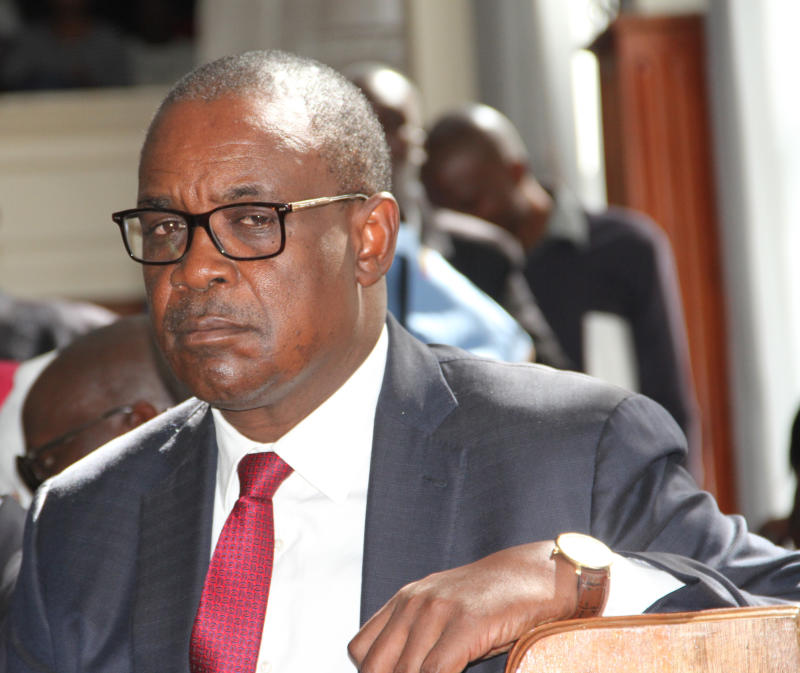 The prosecution got a major boost in their bid to nail former Nairobi Governor Evans Kidero (pictured) and his co-accused in a Sh237 million graft case.
This was after the High Court allowed the Director of Public Prosecutions to admit as evidence, the bank details of one of Kidero's co-accused, Stephen Osiro, who was the head of accounting at Nairobi County.
According to the DPP, Osiro's bank details were crucial to the case as they showed how money was moved from City Hall accounts to a private individual's accounts during Kidero's reign as governor. Osiro had moved to the High Court challenging introduction of his bank details as evidence and sought orders to expunge them from the list of exhibits, arguing that an order obtained by Ethics and Anti-Corruption Commission in July 2015 to investigate his accounts was illegal since he was not given a chance to explain the source of his funds.
However, Justice John Onyiego yesterday dismissed the plea sought by Osiro, arguing that he was time-barred since the investigations happened way back in 2015 and no court order can overturn what has already taken place.
Osiro and Kidero were charged alongside Lilian Wanjiru, Jimmy Kiambaa, Gregory Mwakanongo, Luke Gatimu, John Njogu and Grace Githua with conspiracy to defraud the millions from the county.