Soukous: Why the dead dance to Lingala at Lang'ata cemetery
It's quiet. It has to be. That's what the Grim Reaper does; silences even the loudest of them all. So many dead! Lives and memories long gone, yet still here... somehow.
A look at the chain of barely visible graves stretching into the distance, forces you to imagine the floods of tears that must have pounded the ground. The lingering pain. The goodbyes unintended goodbyes. All absorbed by the earth.
That's the story of Langa'ta Cemetery. A 120-acre burial ground that is the final resting place for Nairobi's dead.
A huge number of the fallen, who have been buried here, are Congolese musicians who serenaded many a Nairobi resident before their call to the afterlife.
Sadly, most of these men and women were buried without much fanfare - hundreds of kilometers from their homes. They were lowered to the depths of the earth surrounded by a few friends and family members.
The atmosphere around their graves is gloomy and forlorn. Yet their music still reverberates with fanfare in Nairobi clubs and on the airwaves.
Their drums, guitars, saxophones and melodious voices have gone quiet.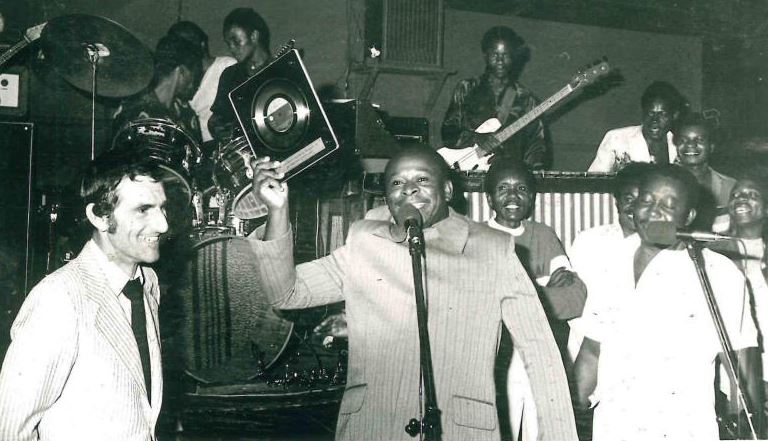 In one of the graves rests Baba Gaston, founder of Baba National Band. He died on March 25, 1997, having largely quit music to concentrate on business. Known for his all-time Christmas hit, Kakolele Viva Christmas, Baba Gaston moved to Nairobi from Tanzania in 1975 with his band. He was the first Congolese musician to be buried at Lang'ata.
Since then, the number of Congolese musicians being buried at the cemetery has risen.
The grounds have since swallowed up the founding member of the legendary Super Mazembe Longwa Didos, credited with the composition of most songs in the band, among them Shauri Yako, Kasongo, Loboko, Longwa Samba, Jiji, Mbanda ya Mobange, Namibaka Te, Nanga, Gina and Bamama.
Also buried here is veteran singers Lovy Longomba, the son of Vicky Longomba, who was an associate of the great Franco Luambo Luanzo in the 1960s. Lovy was the half-brother of Techno-Soukous star Awilo Longomba.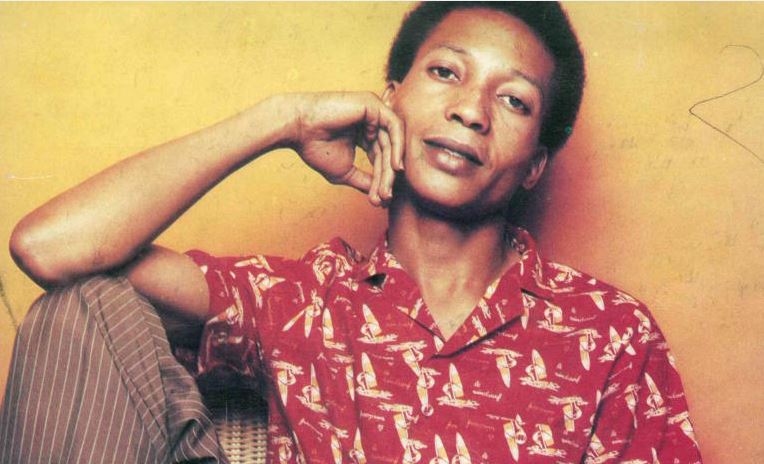 Bass guitarist Atia Djo, famed for keeping the original Orchestre Super Mazembe dance beat, rests here as well. He was among Congolese musicians who arrived in Kenya in the early 1970s from then Zaire (Democratic Republic of Congo) in search of greener pastures, alongside Alley Katele Kilambe, Longwa Didos, Songo Ley, Bukalos wa Bukasa, Rapok Kayembe (all deceased) and Dodo Doris.
One cannot forget Moreno Batamba, bandleader of Orchestre Moja One — a household name in Kenya in their day. He is famed for several hit songs, among them Naomba Tuwachane, Dunia ni Duara, Kanzele, Dunia Sio Yako Wala Si Yangu, Kadogo, Losele, Kalume, Tafuta Utapata and Sikutaki Tena.
Mose Fan Fan aka Papa Lolo is the latest Congolese musician to die in Kenya. The musician who died last week Friday of what is believed to be heart attack. The Congolese star lived in the UK for 20 years and obtained citizenship. According to his Kenyan producer Tabu Osusa, the family is making plans to have his body flown to the UK for burial.
It costs between Sh600,000 and Sh700,000 to transport a body to DRC, which is beyond the means of many Congolese families living in Kenya. As such, many have resorted to burying their dead at Lang'ata Cemetery, which was first opened in 1958.
The cemetery, which was meant to accommodate 50,000 bodies, was declared full more than 20 years ago.
"If only there was a better way out, we would consider embracing other options to ensure our colleagues get a decent send-off," says Fisecose, a Congolese band leader. But just why would anyone want to bury their dead in a full cemetery like Lang'ata, knowing all too well that recycling will 'kill' the graves of their loved ones?
Some family members who spoke to The Nairobian said it does not cost much to get a permit to bury your dead at Lang'ata.
Caroline Akinyi from Nyanza says her Congolese husband Evala Kasongo, whom she met in Nairobi while still a student, was buried at the cemetery.
"My husband was diagnosed with meningitis. He died shortly afterwards and was buried at Lang'ata," says Akinyi. They were blessed with son - who is currently in Form Two - and a girl, currently in Class Seven.
Widowed at 21, Akinyi decided to join Rumba Japan as a dancer. Still, it hurts that her husband did not get a decent sendoff.
According to Nderitu Maina who has been in charge of the cemetery since 2008, temporary permits issued for cheaper graves do not allow for ceremonial burials.
"You simply bury and go," he explains, adding that, "having witnessed burials of close to 50 Congolese musicians at Lang'ata, I can say the situation has not improved. Often, we have had to exhume bodies to create space for fresh ones, and this causes friction," he says.