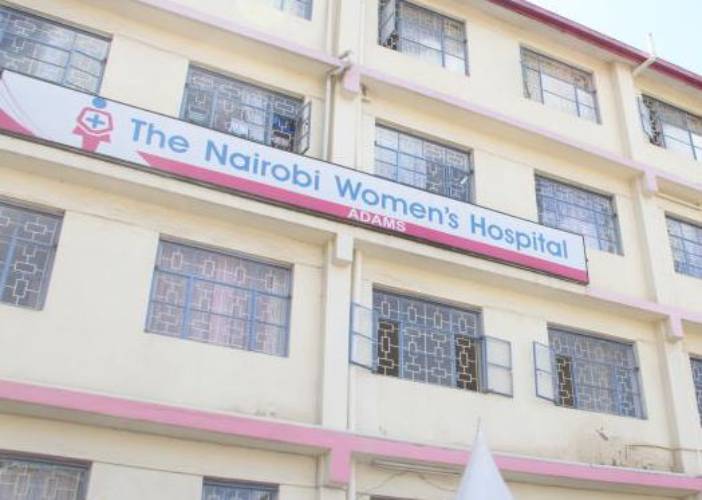 The Kenya Medical Practitioners and Dentists Council (KMPDC) has found the Nairobi Women's Hospital guilty of operating outside the ethics of good clinical practices.
KMPDC says that there were instances when the decisions made by the medical officers were overruled by clinical officers and nurses who are meant to be part of the management.
"However, upon hearing the parties, it was clear that the business approach for the hospital should align with the ethics of good clinical practice," the council said.
The doctor's regulator said the hospital's management admitted the messages leaked from a WhatsApp group were authentic.
The said messages that leaked to the public, showed that the facility was delaying discharge of patients and unnecessarily admitting patients in order for the hospitals to make more money.
While making his submissions before the committee, the hospital's CEO Felix Wanjala who stepped aside after the hospital was exposed said that reading of the messages by a third party could have an interpretation which could cause public outcry.
He further argued that as the CEO, he took personal responsibility of the messages and added that some of them were taken out of context.
However, The Disciplinary and Ethics Committee investigating claims against the facility said there was failure by the hospital's management to direct, manage or correct the nature of the communication and language used in the WhatsApp messages.
The council which was investigating the case however said that from their findings, there was no evidence of overcharging or that fees charged by the facility was above the recommended rates.
Hence, (KMPDC) dismissed claims that the Hospital was using unprincipled means to overcharge patients.
The hospital has been given three months to ensure compliance with the staffing requirements in all its facilities as provided in Schedule One of Councils' Health Institutions Rules of 2016.
The investigations by the councils come after the hospital was exposed by a media house detailing the extent to which the management was going to optimise profits, sometimes making patients stay longer than necessary to accumulate higher bills.