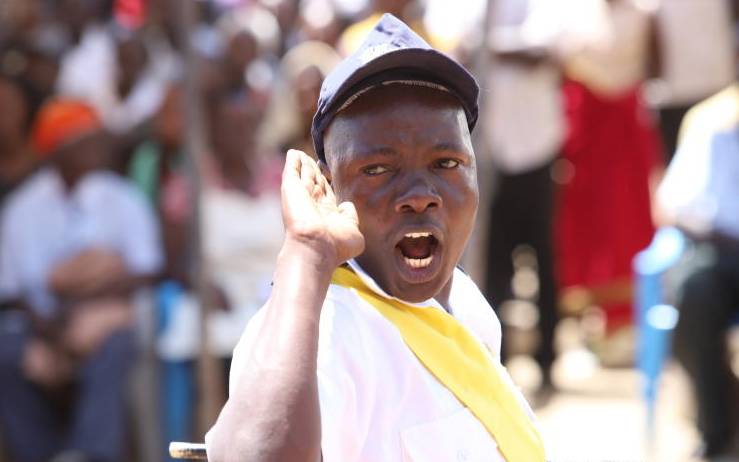 The Government has announced a roll-out of vetting and licensing targeting private security providers in the country.
According to a press statement from the Ministry of Interior and National Coordination all the private security firms will be subjected to vetting and clearance pursuant to the Private Security Regulations Act 2016.
Part of the statement read:

The firms being vetted will be cleared by the Private Security Regulations Authority, a body mandated with vetting and clearing all the corporate private security providers.
Some of the requirements preferred by the government for the qualification of vetting and later licensing include: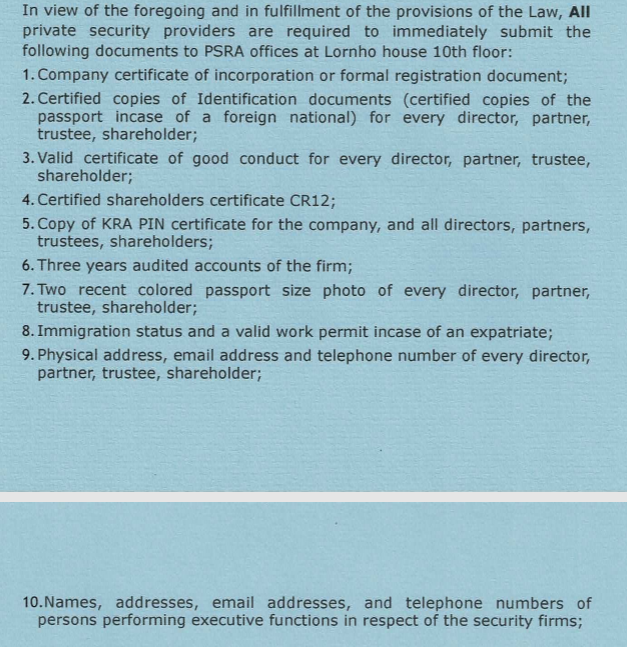 It has further set the deadline for the exercise warning that the providers who will not meet set standards will be locked out.
"Only private security providers who have been security vetted and cleared will be considered for licensing by 31st March 2020," noted the statement.
The vetting comes in the wake of complaints from the security firms regarding what they term as unfair taxation.
On December 7, 2019, Protective Security Industry Association (PSIA) presented a memorandum to the Kenya Revenue Authority (KRA), where it argued that the government is overtaxing its members due to the structuring of the prevailing taxation policy.
PSIA Chair Cosmas Mutava lamented the current model, which he attributed to high operation costs for the firms. He said that some of their clients pay late, yet every month KRA expects them to pay taxes without delay.
"The guarding companies pay the wages and 16 per cent VAT while we wait for the payment. Some customers pay after 30, 45, 60, 90, some even after 120 days," said Mutava.
The private firms have also been on the receiving end. On October 31, 2019, the Kenya National Private Security Workers' Union Secretary General Isaac Andabwa told National Assembly Delegated Legislation that the firms were milking fortunes from their clients and paying their guards peanuts.
For instance, it emerged that some companies would be paid Sh50,000 per guard, only for them to pay guards Sh8,000 as their wages.
While appearing before the committee, which was chaired by Uasin Gishu legislator Gladys Shollei, the Principal Secretary for Interior Dr Karanja Kibicho said that the government had to look at the two sides of the coin.
"When you listen to the guards, their story is different from what the firms are saying. We have to be fair to both parties," he said.
He said that the restructuring which includes vetting will address the plight of workers and their employers.