Trader accuses DPP of frame-up in bhang trafficking case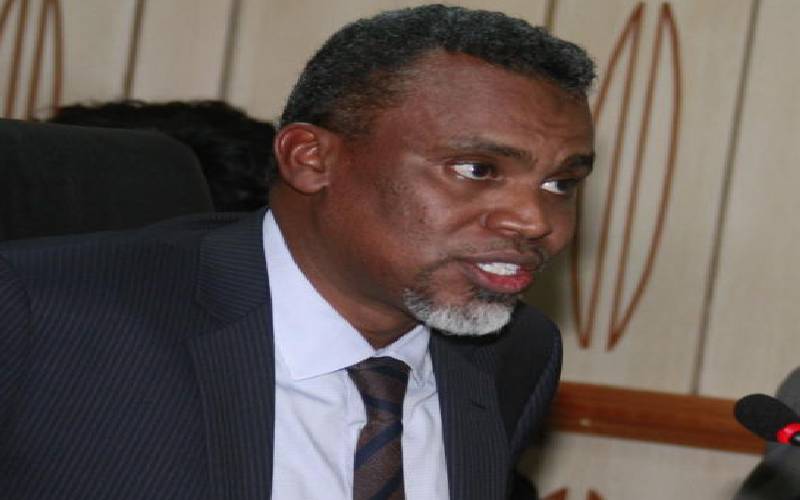 A businessman has accused the Director of Public Prosecutions (DPP) of framing him in a bhang-trafficking case.
George Otolo, who owns a car hiring company, was arrested and charged with drug trafficking after a vehicle he had hired out was seized in Makueni County, ferrying 413kg of bhang worth Sh2 million.
"I'm an innocent businessman. I hired out one of my cars without knowing the intention of the person who had hired it," said Mr Otolo in court documents.
"I explained to the DPP and even produced copies of the car hire agreement, but he would not listen to me."
Otolo was arrested on February 27, 2019, within the precincts of Kilungu Law Courts, after being summoned to explain how his vehicle was found carrying the narcotics.
This was almost eight months after the two suspects - Nichanor Agonda Radolo and Collins Otieno Okoth - who were found with the car had been charged.
The prosecution explained that police received information about the vehicle carrying bhang on July 6 and tracked it to Kathonzweni Township in Makueni County.
Ferrying drugs
That is when Mr Radolo and Mr Okoth were arrested. Police conducted a search to establish who the owner was, with the help of the National Transport Safety Authority, and found that the vehicle was registered under Otolo.
Otolo was summoned to explain how is vehicle ended up ferrying drugs, and was arrested when he made an appearance.
Otolo in his application has challenged the charges arguing that the investigations were shoddy and were only intended to frame him.
"The officers admitted they did not conduct a search to establish whether my car hiring company, Priorities Holdings Limited, was a registered entity," said Otolo.
"They also did not establish whether the two people who were found with the bhang had entered into an agreement with me to hire the car."
Otolo accused the DPP of being malicious, questioning why he took almost eight months to conduct a search on the vehicle.
According to the businessman, the DPP has failed to establish that he participated in the crime. He has also failed to connect him directly with the two suspects found with the bhang.
"The DPP does not disclose the manner in which I participated in the crime. He is persecuting me for doing a legal business," Otolo said. He now wants the case to be quashed.